Prior to Trinh Van Quyet's arrest, FLC Group had proposed many giant projects
The FLC Group has recently proposed many large-scale projects, with a total investment of up to VND80,000 billion.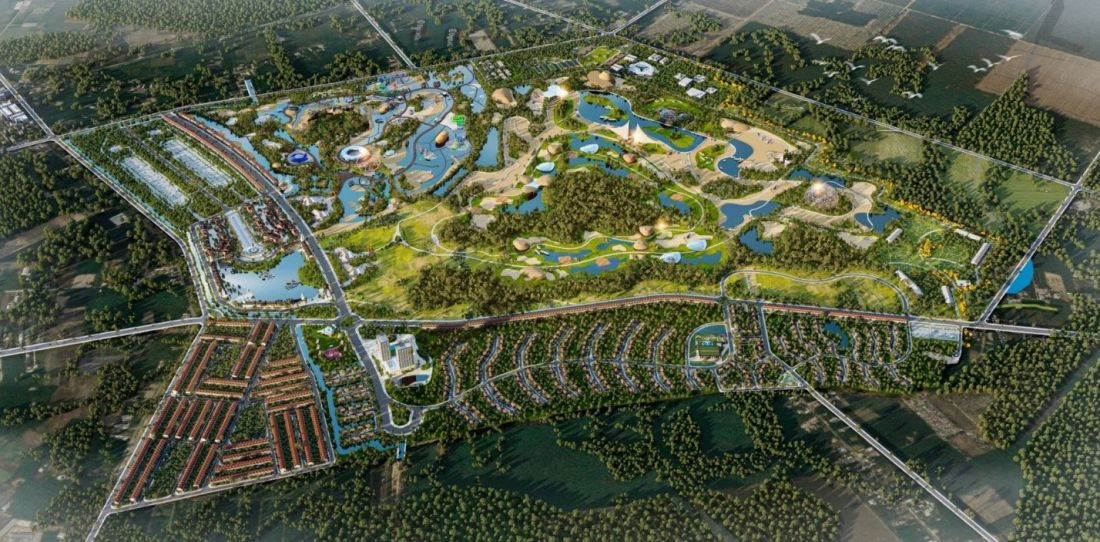 Mr. Trinh Van Quyet, Chairman of the Board of Directors of FLC Group Joint Stock Company, was arrested on March 29 on charges of stock manipulation according to Article 211 of the Criminal Code.
Quyet's FLC Group is known as the developer of many big real estate projects stretching from North to South. Before Quyet was prosecuted and detained, FLC Group continuously announced investment plans in a series of new projects and researched and promoted legal procedures for nearly 300 projects in over 40 provinces and cities in Vietnam.
This year, FLC Group aims to promote legal procedures to officially kick off nearly 25 new projects in Quang Ninh, Vinh Phuc, Thanh Hoa, Quang Binh, Quang Ngai, Gia Lai, and the Central Highlands and the Southwest region.
One of the main strategic directions pursued by this group in the real estate segment is to develop a chain of resort complex projects combining golf courses and modern ecological urban areas.
Most recently, in HCM City, FLC proposed to research and invest in two projects: Saigon Safari of more than 456 hectares and Saigon Riverside Urban Project of over 910 hectares. The two projects will form a resort, entertainment and urban complex in Cu Chi District, and contribute to promoting the plan to make Cu Chi a satellite city under HCM City in the period of 2020 - 2030.
In early February, FLC Group officials met with leaders of Binh Chanh district, HCM City, to propose a detailed investment plan for the Smart Eco City resort urban area, covering nearly 1,200 hectares, with a total investment of about VND80,000 billion. The highlight of this project is a 99-storey tower, which is expected to become a new iconic building in the West of Ho Chi Minh City.
In addition to the diverse utility system, the project also includes high-rise, low-rise and upscale residential areas and resettlement areas with social housing and mid-end housing to meet the needs for accommodation of about 165,000 - 180,000 people.
Also in February, FLC Group submitted a written proposal to participate in research and investment in the Vientiane (Laos) - Vung Ang (Ha Tinh) railway.
On March 21, FLC Group and PetroTrade Laos signed a memorandum of understanding on cooperation in developing part of the project.
Accordingly, FLC and PetroTrade will jointly conduct necessary activities for the investment, construction and development of the railway section from Vung Ang (Ha Tinh) to Cha Lo Border Gate (Quang Binh). This is an important part of the whole Vientiane - Vung Ang railway route with a total investment of about 5 billion USD. This route has a total length of about 555 km, of which 452 km are in Laos and 103 km in Vietnam.
VND2 trillion urban area in Vinh Phuc province: This project was called for investment by Vinh Phuc province at the end of 2021. The 47-hectare urban area is located in Vinh Yen city, Yen Lac and Tam Duong districts.
This project needs around VND2,096 billion, with a population of over 2,750. The project implementation period is 50 years from the date of approval of investor selection. The completion deadline is 2026.
Recently, the Department of Planning and Investment of Vinh Phuc province announced that the FLC Group will be the developer of the Yen Lac Green City urban area project in Yen Lac town and Binh Dinh and Trung Nguyen communes.
Along with the proposal of large-scale projects, many projects of FLC Group have also been canceled.
In early 2021, the People's Committee of Quang Ngai province decided to terminate the validity of two resort projects with investment capital of tens of thousands of billion VND of FLC Group.
They are among 296 projects in the investment survey phase that have been revoked and terminated due to incompatibility with the approved construction planning and land use plans or because of long delays.
Quang Ninh province also decided to withdraw the location, cancel the task of zoning planning at the scale of 1/2,000 of FLC Group's resort, entertainment, and high-class urban complex in Uong Bi city.
In November 2020, Hai Phong City decided to terminate Decision No. 2629/QD-UBND dated November 4, 2019 on an investment policy for a hotel, commercial center and office for a leased complex project (FLC Diamond 72 Tower project) of FLC Group.
Nhat Minh