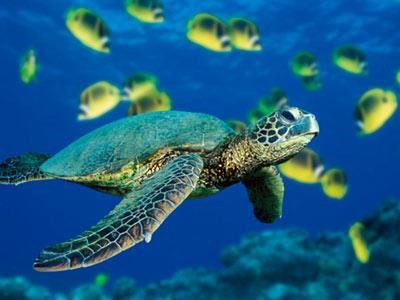 The programme aims to protect and sustainably develop the populations of endangered turtle species and their habitats, thereby helping to preserve biodiversity in Vietnam.

Accordingly, legal documents will be perfected to improve the legal basis for the conservation while surveys and studies of the threatened species will be increased.

Relevant agencies will build management models for conservation areas, promote rescue, and multiply the endangered species. They are also set to enhance the effectiveness of conservation management and relevant law enforcement.

Additionally, more activities will also be organised to improve public awareness of and participation in the conservation.

Under the programme, two sea turtle rescue centres will be set up in Ba Ria-Vung Tau and Khanh Hoa provinces.

Three conservation areas for land-dwelling and freshwater tortoises are also expected to be established, including an area for the Vietnamese pond turtle (Mauremys annamensis) in Binh Son district of Quang Ngai province, another for the Hoan Kiem turtle (Rafetus swinhoei) in Son Tay town of Hanoi, and the remainder for box turtles of the genus Cuora in Dong Hoa and Tay Hoa districts of Phu Yen province.