Project aims to complete natural resources, environment database
Prime Minister Nguyen Xuan Phuc has approved a project to complete a database on natural resources and the environment connected with the information systems and databases of ministries, sectors, and localities.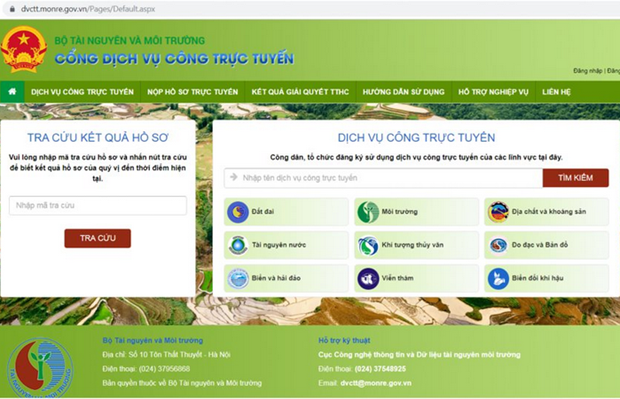 Illustrative image (Photo: VNA)
It aims to complete a digital platform on natural resources and the environment using modern technology, ensuring information safety and security, with data serving the building of digital government, economy and society, as well as smart cities.
It is expected to support the Government and Prime Minister in management and direction efforts, thus enhancing State management, while providing high-quality and fast public services on natural resources and the environment and creating an open Government data system in the field, contributing to boosting socio-economic development and ensuring national security and defence.
Under the project, a platform on natural resources and environment data management, integration, connection, sharing, and use will be completed in 2020, providing online services to State management agencies, businesses, and the people.
Meanwhile, 100 percent of the national database on natural resources and the environment is to have nationwide connections, along with 80 percent of professional databases on natural resources and the environment.
The project will also support businesses, organisations, and individuals conducting surveys and measurement and monitoring activities, thus assisting the building of a digital data infrastructure network and providing digital services.
To this end, the project sketches out a number of tasks, including building and completing a legal framework for the field and upgrading information technology infrastructure./.VNA

Data in the digital era has become an increasingly important resource for economic activities besides land, human resources, and energy from fossil fuel.

Statistical works on human resource in the tourism industry has been identified as a mandatory and urgent task.