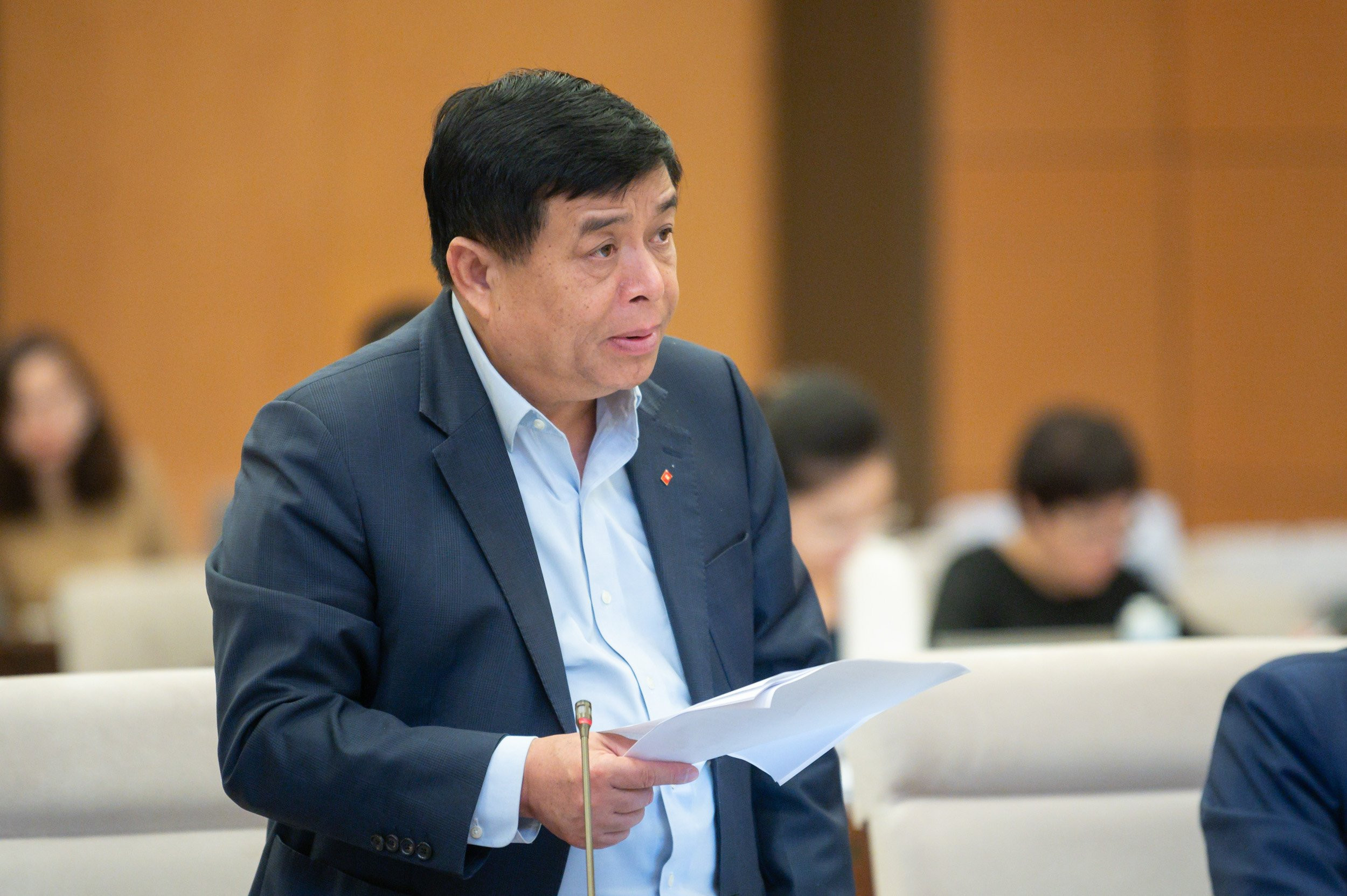 On February 13, the National Assembly's Standing Committee convened its 20th session, discussing the assignment of investment projects and capital to projects belonging to the socio-economic recovery and development program phase 2.
Dung reported that the leftover capital that was not allocated to ministries, central agencies and localities was VND28.8 trillion.
This includes VND25.5 trillion of 169 projects which the Prime Minister has told ministries, agencies and localities to follow investment procedures. The capital that has not been allocated in detail is VND3.332 trillion. However, of the 169 projects, only 129 projects capitalized at VND14.71 trillion have had procedures fulfilled in accordance with the laws.
Regarding leftover capital which has not been disbursed as investment procedures have not been fulfilled, the National Assembly's Finance and Budget Committee has asked the government to check and complete the list of projects as per Resolution 43. The government needs to report to the National Assembly's Standing Committee for consideration and opinions prior to March 31.
After the deadline, the capital of the program to be left will no longer be disbursed.
Concerning the huge amount of capital that may not be disbursed fully in 2023, Dung admitted that the implementation of the projects under the economic recovery program has been going slowly.
One of the reasons, according to Dung, is that the proposals from ministries, branches and localities are not reasonable or practical.
"Ministries, branches and localities made proposals and then changed ideas repeatedly. The projects that saw the biggest changes are ones in the healthcare and education sectors," Dung said.
"There are healthcare projects that have changed almost entirely. Many healthcare projects have not been allocated," Dung added.
To date, the government has released 17 resolutions and documents, and the Ministry of Planning and Investment (MPI) has released 23 documents urging the ministries to complete procedures. However, the projects still cannot run while agencies hesitate to implement the projects.
Dung has committed to allocate all the capital to projects belonging to the economic recovery program by March 31. If this cannot be done, the projects will be stopped as per Resolution 43.
Resolution 43 on fiscal and monetary policies to serve the economic recovery program was released by National Assembly at a January extraordinary meeting.
Thu Hang