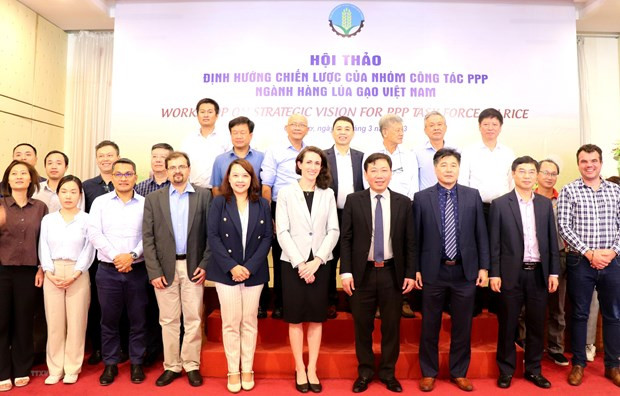 Participants in the conference pose for a group photo. (Photo: VNA)

Under the decision issued on June 23 last year, the establishment aims to improve the quality and sustainability of the sector by tapping available efforts of diverse actors in the value chain. The task force is expected to attract investment and strengthen the modernisation of the local agriculture and food systems through the application of technology and innovation connectivity.

At the event, Le Quoc Thanh, Director of the National Agricultural Extension Centre (NAEC), stated the task force is committed to transforming the sector's competition focus from prices to quality, nutrition and sustainability.


It will work to gradually form an integrated multi-value agriculture associated with tourism development via strengthening production linkages with farmers, the ability to meet market requirements and access retail distribution channels in different markets, he added.
Vietnam's rice sector has so far ensured food security and created jobs and income for 9.3 million households in rural areas, making it a decisive factor in hunger eradication and poverty reduction.

The nation currently ships rice products to more than 150 countries and territories, accounting for more than 15% of the world's total rice exports./.VNA