Public reluctant to go to hospitals because of Covid-19
Many ill people in Danang are arriving at hospital too late due to fears of Covid-19.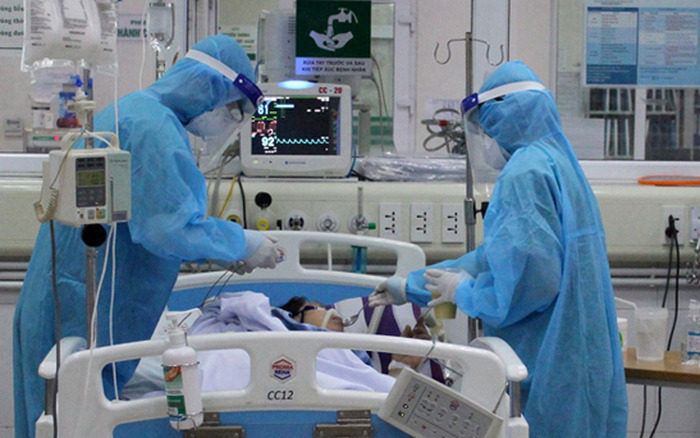 Danang Hospital has received many people in critical condition in the past week because they were brought to the hospital too late.
A 66-year-old woman from Lien Chieu District had diabetes and heart failure. She felt tired and had a dull pain but didn't want to go to the hospital so she treated herself at home. Only when it was hard to breathe that she was admitted to the hospital. But at this point, she was in critical condition and had a heart attack. Despite the doctors' effort, she died later.
A 57-year-old man was also admitted to Danang Hospital when he had a respiratory arrest. He had diabetes, high blood pressure and heart failure but didn't want to go to the hospital. His family brought him to the hospital when he fainted. He was diagnosed with pneumonia. The doctors tried to save him but it was too late.
Dr Ha Son Binh from Danang Hospital said many patients had chronic illnesses but went to the hospital too late so the doctors couldn't save them. They were reluctant to go because of the Covid-19 pandemic and would rather treat themselves at home.
"People with chronic diseases must notify their family members and go to the hospital when having abnormal symptoms. They should go for regular check-ups to avoid unwanted complications," Binh said.
Binh said Danang Hospital regulated patients very carefully to avoid a local outbreak. The patients have to fill in medical declaration forms, have body their temperature checked and asked to keep a distance from other patients. Patients with symptoms are brought to another area immediately for tests.
Before they are admitted, in-patients will be tested for Covid-19 and will be taken care of by the nurses as visits are not allowed. In cases where family members need to take care of the patients, they must also be tested for Covid-19.
dtinews

A COVID-19 vaccine fund made its debut on June 5 evening in Hanoi, featuring the participation of PM Pham Minh Chinh, officials from the Vietnam Fatherland Front, ministries, sectors, and organisations, business community representatives and others.