VietNamNet Bridge – Authorities in central Quang Tri Province have agreed to purchase a hydrofoil for commuting to Con Co Island, in an attempt to boost ocean and island tourism.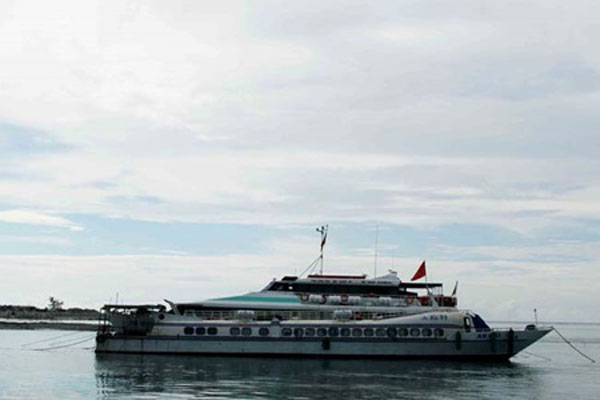 A hydrofoil used for commuting to Ly Son Island in central Quang Ngai Province. Quang Tri authorities will purchase a similar hydrofoil for travelling to Con Co.
The passenger hydrofoil will cost VND27.5 billion (US$1.3 million), coming from the central budget, as well as from private funding. The hydrofoil will have a capacity of 60 passengers and be able to operate in seventh level waves at 15 nautical mile per hour.
Tourism authorities of the province said the hydrofoil will operate every day between the mainland's Cua Tung habour and the island.
The hydrofoil will also assist in security operations in the sea zone.
The island is 27km east far of the mainland and is 2.2sq. km wide, with a population of 400 people. Archeological relics from the first centuries AD have been found on the island. The island was believed to have served trading ships in the past.
The island offers a wide variety of seafood and unspoiled coral reefs under the water, which is an attraction to tourists. A local travel agent is offering reasonably priced two-day tours to the island.
VNS