Quy Nhon comes under spotlight on Thai newspaper

The beach resort of Quy Nhon in the south central province of Binh Dinh was featured in an article published on the Bangkok Post, a major English-language newspaper in Thailand, on May 9.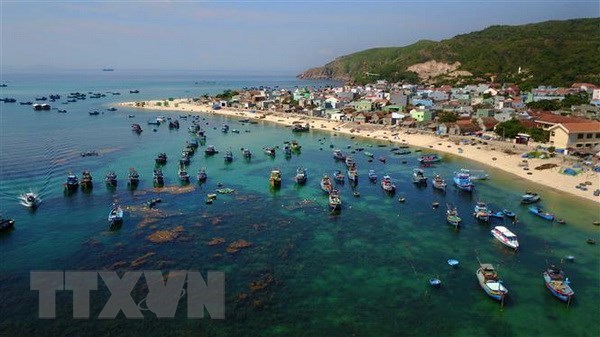 Boats on the sea off the coast of Quy Nhon city, Binh Dinh province
Describing the small coastal town as a new beach holiday destination, the article said Quy Nhon has the charms that many popular beach towns in this part of the world have lost: peace and quiet, the slow life, and genuine friendliness from the locals.
It noted that such peace and local friendliness are possible because Quy Nhon is still a relatively new destination where fishery and agriculture have long been the important sources of income for the locals. Recently, Quy Nhon's pristine beaches, emerald waters, and superbly fresh seafood have been drawing visitors.
The article presented an overview of the town's rich cultural history dating back to ancient times, and highlighted some local attractions such as Champa-era ruins and bustling fresh markets where a large variety of fresh seafood can be found along with tasty food.
"This is one of the places to enjoy a restful beach holiday, to recharge the battery and reconnect with oneself. The slow life in Quy Nhon is a reminder of how important the small happinesses are," the article said. It added that development, however, is catching on fast, and things may quickly change. –VNA