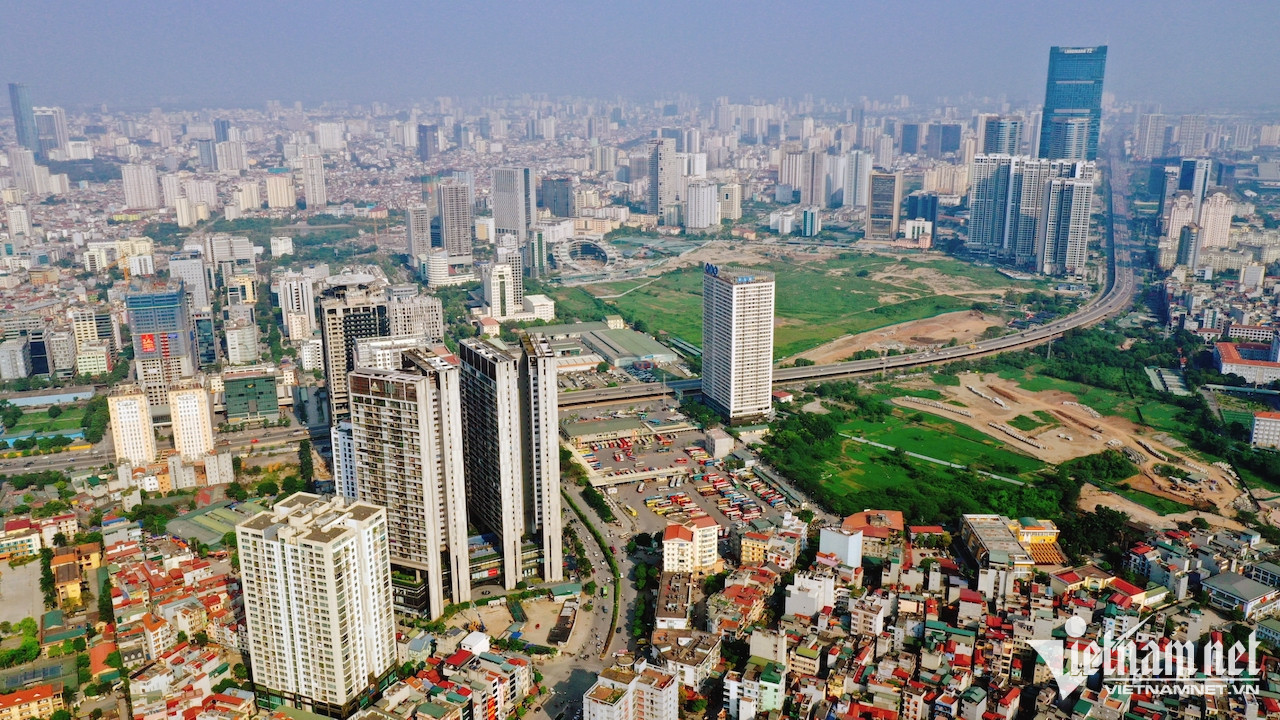 The government has released Resolution 33 on solutions to remove obstacles to the healthy development of the real estate market.
The resolution has set goals of increasing supply, adjusting real estate product structure, and paying attention to social housing and accommodations for factory workers. This is a positive sign for the recovery of the property market.
Vo Hong Thang, a real estate expert, said the important and urgent issue now is capital flow of the real estate market.
Resolution 33 contains a legal framework which allows enterprises to access capital to restructure and restore operations. In addition, it restores confidence of both home buyers and bond buyers.
The resolution calls for amending overlapping regulations which create obstacles to real estate projects. This won't have an immediate impact, but according to Thang, will serve as the premise for the market to develop more sustainably.
In HCM City, for example, problems in legal procedures for social housing will be improved as the licensing time has been shortened to 153 working days (applied to projects with land use rights) and 318 days (applied to projects built on public land). However, some problems still exist.
"The problems have also been mentioned in Resolution 33, which shows the government's attention in developing social housing. If social housing can get appropriate attention, it will be a major housing market segment, thus helping the market grow in a sustainable way in the long term," Thang said.
Nguyen Vu Cao, chair of Khang Land, praised the government's efforts to restructure the property market, especially with policies to stimulate demand.
One of the factors to stimulate demand is production cost. This cost includes materials, land tax, land prices, interest rates and administrative procedures. These depend on the government, ministries and branches.
However, real estate firms also have to take action to save themselves. The serious problem now is that realtors expect overly high profits. Some real estate developers overvalue their projects in order to get higher loans. However, the projects do not sell and become 'dead' projects because their quoted prices are much higher than the real value.
Khang Land's president believes that the market is witnessing positive signs. The market has bottomed out and will begin rising again, but many problems exist.
"The Government is on the right track when asking investors to focus on real estate products that serve the demand of the majority of people," he said. "However, the market will need time to recover. I think the market will only reach the balancing point by 2024 at the soonest."
VND120 trillion credit package
A leader at BIC Vietnam, known as a company that has many social housing projects, said the VND120 trillion credit package promised by the State Bank of Vietnam (SBV) will help enterprises have more capital for projects.
However, preferential interest rates under the package will still be high for low income earners, the target clients of social housing (the preferential interest rate is 1.5-2 percent lower than average commercial interest rates of 11-12 percent).
"I think it is necessary to reconsider the interest rates offered to borrowers. Home buyers are expecting interest rates of 5-6 percent," he said.
Cao thinks the interest rates are still too high for low income earners.
"The interest rates should be lower and the lending time should be longer for low income earners," he said.
Thang said it is necessary to reconsider the preferential interest rates (commercial home loans are now 12-15 percent per annum).
It is also necessary to define the subjects who receive disbursement as well as the disbursement rate. In the past, Vietnam launched a VND30 trillion credit package, but only 12 percent was disbursed after one year.
Duy Anh