Record number of Vietnamese runners qualify for Boston 2023
Nine of them are from Hanoi and HCM City, the two largest running communities in Vietnam, while the other is Dao Han, who currently lives in Florida, the US.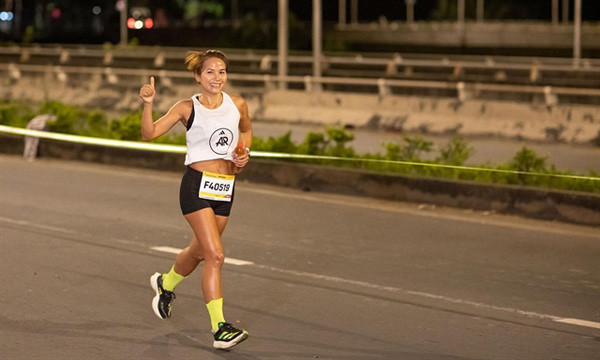 A record number of ten Vietnamese runners will join 30,000 international athletes, including world record-holder Eliud Kipchoge, at the 2023 Boston Marathon, the world's oldest annual marathon event.
Nine of them are from Hanoi and HCM City, the two largest running communities in Vietnam, while the other is Dao Han, who currently lives in Florida, the US.
Han and Nguyen Tran Minh Duc are the youngest of the Vietnamese contingent at 31 years old, while Nguyen Dong Dinh from the capital city is the oldest at 46.
Most of them are familiar faces who have dominated domestic tournaments' podiums in the past few years.
"My husband encouraged me to run to reach the Boston standard. I am really excited because we, husband and wife, both qualified to marathon in Boston, one of the world's best-known road racing events," said Thai Thu Trang, who is also known as Trang Carmen.
"We will run as best as possible to make it an unforgettable memory in our life."
Bui Van Da shared that he has his visa, hotel booking and airplane ticket ready.
"Now I am just focused on training so that I will peak on race day," said 45-year-old Da, whose best time in 2022 was 2:50.37.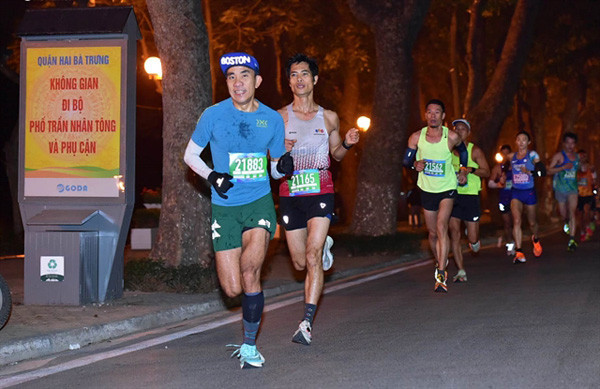 Hanoian Hoang Huy also has his visa and can't wait to run.
"I was worried about financial issues as the event will cost me about VND100 million (US$4,238), but after winning the 2022 Longbien Marathon's age group, I was sponsored a round-trip ticket. Now, I am ready to leave for Boston," said Huy, who ran 2:46.53 at the VnExpress Marathon Imperial Hue last May.
From HCM City, Vo Thi Thanh Nga is waiting for the results of her visa application, while doctor Dinh Huynh Linh has his visa but is a doubt for the race due to a leg injury.
"My leg has not recovered well, while I have to manage my work in the hospital too," said Linh, who ran the VnExpress Marathon Marvelous Nha Trang last August with a time of 2:50.04.
The doctor said he finished the VnExpress Marathon Hanoi Midnight last November in 2:47.53, which he submitted for the Boston Marathon.
"It is only a three-minute gap between two results, but the new one will help me have a better running lane," said Linh, who ran at the New York City Marathon, another event of six World Marathon Majors in 2019.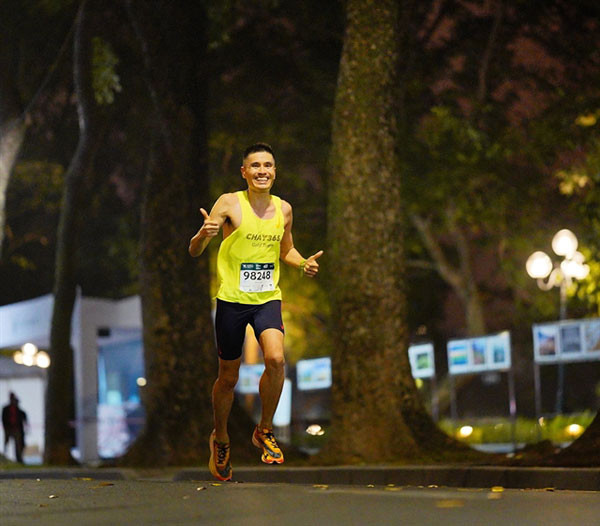 The Boston Marathon is an annual marathon hosted by several cities and towns across greater Boston in eastern Massachusetts, United States. It is traditionally held on Patriots' Day, the third Monday of April. The 127th edition this year will take place on Monday, April 17.
To earn a place in the race, athletes must prove that they have reached the tournament's standards.
This year, runners in the 18-34 age group must complete a marathon within 3 hours for men and 3:30 for women. The time increases to 3:05 and 3:35 for the 35-39-year-old group; 3:10 and 3:40 for the 40-44 group, and 3:20 and 3:50 for 45-49 years old.
The Kenyan world-record holder Eliud Kipchoge confirmed that he would make his Boston debut as he seeks to complete a grand slam of victories in the World Marathon Majors.
Other great runners are defending champion Evans Chebet (Kenya), Benson Kipruto (Kenya), two-time winner Lelisa Desisa (Ethiopia), and South Africa's Daniel Do Nascimento on the men's side.
The women's race will see world champion Goytom Gebreslase (Ethiopia), two-time winner Edna Kiplagat (Kenya), New York City Marathon 2022 winner Sharon Lokedi (Kenya), former New York City Marathon and London Marathon champion Joyciline Jepkosgei (Kenya) and Valencia Marathon 2022 champion Amane Beriso (Ethiopia).
They will be cheered by 500,000 spectators who gather annually in the city.
The race, with its course from Hopkinton in southern Middlesex County to Copley Square, has been held since 1897, inspired by the success of the first marathon competition in the 1896 Summer Olympics in Athens, Greece. Since then, it has been organised every year except for 2020, when it was cancelled due to the COVID-19 pandemic.
Last year, 10,590 runners qualified for the Boston race. Evans Chebet and Peres Jepchirchir, both of Kenya, won the men's and women's titles with times of 2:06.51min and 2:21:01, respectively.
Source: Vietnam News