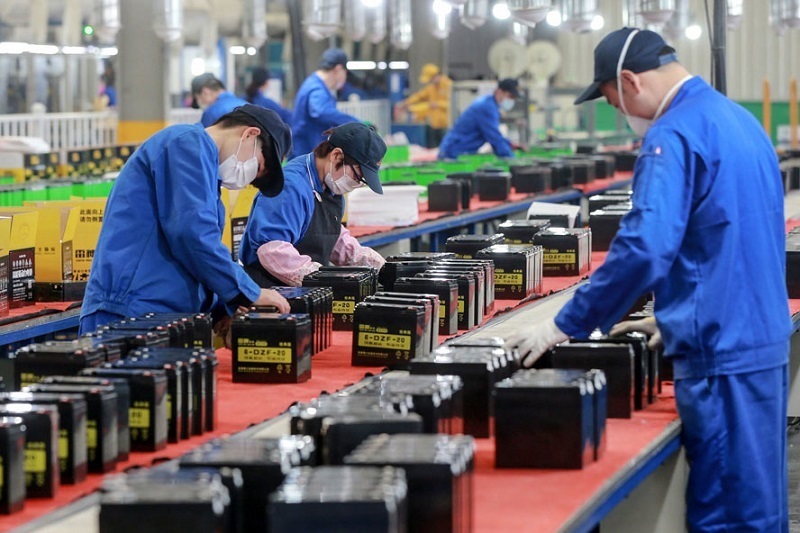 The Ministry of Planning and Investment (MPI) reported that there are 870,000 enterprises in Vietnam, 96 percent of which are medium, small and micro size. The enterprises are facing difficulties after a long period of struggling with the pandemic.
The production cost has increased because of higher material prices, and transportation and logistics costs are higher. Meanwhile, market demand has decreased significantly, so revenue has also decreased.
Many enterprises are facing the risks of insolvency, operation interruption or suspension.
A report found that private enterprises that made a profit in 2020 accounted for 33.86 percent, a decrease of 4.61 percent compared with 2019. In H1 2021, only 60 percent of private enterprises had revenue, while the number of enterprises leaving the market increased by 24.9 percent over the same period last year. On average, 11,700 enterprises left the market each month, mostly small ones.
The pandemic developments remain complex, while backup resources are getting exhausted and there has been no sign of market recovery.
According to Vietnam Chamber of Commerce and Investment Chair Vu Tien Loc, the total goods and service retail turnover in H1 was nearly the same as the same period last year. The growth rate in the service sector was just equal to the low growth rate in agriculture, forestry and fisheries, and less than half of the industry and construction sector. This is a worrying sign, because Vietnam's economy has high expectations for the growth of the service sector.
Meanwhile, social distancing measures have been strengthened, putting enterprises in a more serious situation, especially SMEs. Service companies, including travel, restaurant, hotel and transportation, are suffering and many of them are not likely to be revived after the pandemic.
According to To Hoai Nam from the Vietnam Association of SMEs, enterprises complain they are facing many problems. Material collection and product distribution have been interrupted. Many suppliers have shut down, laid off workers, or have suspended operation because of relations with infected Covid-19 patients. Enterprises have to pay additional expenses for staff in charge of collecting materials, drivers and technicians. The supply chain has been disrupted and the number of orders and output have decreased, so enterprises have slackened production pace.
Reform is leverage
In addition to the measures that give direct support to enterprises, analysts said it's necessary to accelerate reform to facilitate enterprises' operation.
Nam said administrative procedures need to be cut in order to cut costs and shorten the time enterprises have to spend to make transactions, so that they can focus on production and business, and seek solutions in the difficult period.
When traditional trade is interrupted, state management agencies need to give support by simplifying administrative procedures for export companies. Customs and tax procedures need to be simpler for enterprises' compliance, while post-customs clearance measures need to be implemented more frequently so as to help enterprises import input materials for production.
Loc of VCCI also stressed the need for institutional reform. The Government needs to check procedures to amend unreasonable ones.
Phan Duc Hieu from Central Institute of Economic Management has proposed that the National Assembly remove regulations that prevent innovation, and adjust regulations to pave the way for enterprises to restructure, thus becoming more competitive.
MPI said it is considering policies to support enterprises, especially SMEs, to help them survive the pandemic.
A PM special taskforce will be set up to identify problems in administrative procedures. It plans to propose tax and fee payment delay, and create a 'green passage' mechanism to support SMEs. 
Tran Thuy

Many state-owned enterprises (SOES) experienced a turbulent year in 2020. In the first half of 2021, many businesses escaped the crisis and gained impressive results.