Regional collaboration necessary for national environment protection strategy
The national strategy on environment protection should cover more issues other than just biodiversity conservation, waste management and monitoring.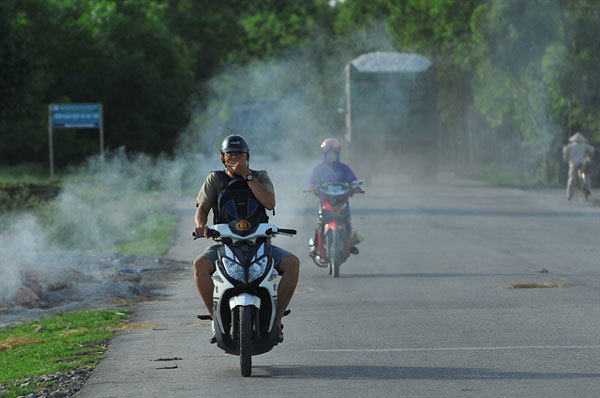 Illustrative image -- File photo
The opinion was raised by environment expert Trinh Thi Thanh at a conference on Tuesday to discuss environment protection planning hosted by the Viet Nam Environment Administration (VEA), the Institute of Strategy and Policy on Natural Resources and Environment and GIZ.
Since 2014 when the Law on Environment was released, mechanisms to manage the environment which assess environmental impacts, develop nature protection strategies and set standards for waste have been deployed.
Despite these tools, many socioeconomic development plans have not taken environmental impacts into consideration, according to Thanh.
The lack of orientation and specific environment management tools specialising in certain areas with different socioeconomic and natural conditions have challenged the strategy's implementation.
Moreover, overlapping plans affecting the balance between environment protection, biodiversity and cultural values urge for the co-operation of related agencies to deal with.
Vu The Trung from the VEA stressed the significance of integrating environment protection policies in the development plans of the whole country as well as at regional and provincial levels.
Hoang Hong Hanh from the Institute of Strategy and Policy on Natural Resources considered zoning the first essential step for environmental protection planning.
Environmental zoning usually used a multi-criteria assessment tool to allow experts to focus on special features, clarify priority environmental goals and determine environmental loads in different regions, she said.
Nguyen Thi Tuyet Nhung from Ha Noi's Department of Natural Resources and Environment said authorities had not approved the division into environmental zones due to conflicts with other urban development plans.
Also, water and air issues could not be handled by one individual region alone, she added.
The national strategy on environment protection to 2020 with a vision to 2030 approved by former Prime Minister Nguyen Tan Dung in 2012 aims to control pollution, resources and biodiversity degradation, while at the same time improving people's living conditions and climate change responses to achieve sustainable development goals.
It sets a vision to push back pollution and create fundamental conditions for a green, low waste low carbon economy by 2030.
VNS
RELATED NEWS
Pollution hotspots need much stricter control
Pollution and noise torment urbanites