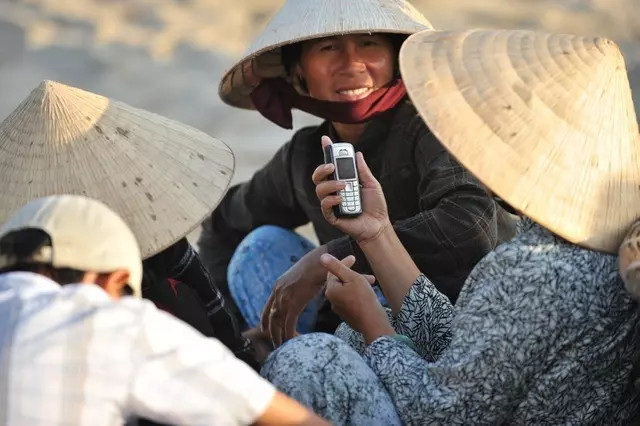 Mobile Money was launched in Vietnam when the mobile subscriber penetration level was relatively high with 123 million subscribers. To obtain a Mobile Money account, a person just needs to be a mobile subscriber, and does not need a smartphone or bank account. This allows telecom carriers to do marketing and introduce their services to more clients.
Satisfactory initial results were gained after the Government approved pilot implementation of Mobile Money in late November 2021 at three firms – VNPT-Media, MobiFone and Viettel.
The State Bank of Vietnam (SBV) reported that as of the end of March 2022, more than 1.1 million clients had registered to use Mobile Money. There are 660,000 clients in rural, mountainous, remote, border and island areas, accounting for 60 percent of clients registering for the service.
As many as 3,000 Mobile Money business points have been established, of which 900 points are in rural, mountainous, remote, border and island areas. There are 12,800 POS, mostly for essential services such as electricity, water and education. More than 8.5 million transactions had been made, worth VND370 billion.
According to Viettel, in the first quarter of 2022, up to 70 percent of mobile subscribers activating Mobile Money accounts were from remote areas. Each subscriber made 10 transactions for money transfer and online shopping.
The figures show that Mobile Money is gradually contributing to bringing digital finance and a non-cash payment habit to every aspect of people's lives, especially disadvantaged groups who did not have opportunities in the past.
Problems
According to businesses, there are still some difficulties in developing Mobile Money.
A representative of VNPT said mobile subscribers have to satisfy strict requirements to be able to open Mobile Money accounts: the process of verifying the identity of customers (KYC – Know Your Customer) must be accurate; customers must have identity cards coinciding with information for mobile subscriber registration; and mobile subscribers must have been active for at least three months.
Meanwhile, most banks now allow online account registration and eKYC that doesn't include many steps like the registration for Mobile Money accounts.
These requirements have led to less interest in Mobile Money and have forced businesses to spend more resources to shift mobile subscribers into Mobile Money clients.
According to VNPT, as of March 2022, the number of subscribers failing to register to use the service had reached 156,351, or 30 percent of total registrants.
Also, the transaction value limit of VND10 million for all transactions of money withdrawal, remittance and payment is unreasonable, and lower than that applied to bank accounts and e-wallets.
If customers makes a remittance transaction of VND10 million, they will not be able to conduct more transactions in the same month. The regulation that clients cannot transfer or receive money to or from Mobile Money accounts of other mobile network operators is also a disadvantage of the service.
Meanwhile, authorized Mobile Money business points have not brought sufficient economic benefits. The fees the business points can expect from the service are not high, and they have to satisfy many strict requirements.
Mobile Money also remains unfamiliar to many people, and making payment in cash remains the method favored by consumers and petty merchants, especially people living in rural and remote areas as they don't have confidence in electronic payment modes.
Changes
In order to encourage the use of Mobile Money and develop non-cash payment methods in a sustainable way, it's necessary to remove these hindrances.
Mobile subscribers should not be not required to have mobile subscription for at least three months, and they should be allowed to transfer or receive money to or from subscribers of other mobile network operators.
Analysts said that businesses should be allowed to work with other units to expand business networks to remote areas.
Also, it's necessary to allow businesses to work with intermediary units in the market, such as banks and intermediary payment service providers, so as to take full advantage of their large networks to create a favorable environment for clients using Mobile Money service.
State management agencies need to help businesses popularize Mobile Money and disseminate information about the service to people; and use Mobile Money when implementing social security policies and local economic development programs.
Tran Thuy