Residents advised to make non-cash payments amid coronavirus fears

A deputy governor of the State Bank of Vietnam has advised residents to limit the use of cash for payments and make more online transactions instead to prevent the spread of the Wuhan coronavirus, the local media reported.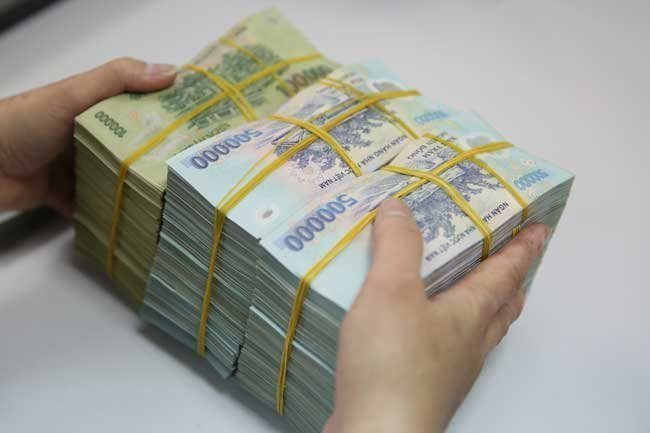 A person holds a stack of Vietnamese banknotes. The State Bank of Vietnam has advised residents to limit the use of cash for payments to prevent the spread of the Wuhan coronavirus
Cash is always handed from one person to another, increasing the risk of infections with multiple viruses, including the novel coronavirus.
Speaking at a recent meeting with 21 commercial banks, Deputy Governor Dao Minh Tu noted that cash payments still make up a large percentage of payments in Vietnam. Meanwhile, the central bank does not have enough equipment or methods to sterilize cash, which may slow down or interrupt transactions as well.
As such, apart from encouraging residents to turn to electronic payments, the representative of the central bank assigned the Payment Department to find ways to raise online transaction value limits for residents and firms.
A representative of the National Institute of Hygiene and Epidemiology stated that despite the lack of research on whether the coronavirus, which emerged in China late last year, can be transmitted on paper bills or coins, residents should be cautious in touching and using cash amid the rapid spread of the virus.
The representative explained that some studies have indicated that paper money can carry up to 3,000 different viruses.
Ninh Thi Lan Phuong, deputy general director of Saigon-Hanoi Bank (SHB), noted that SHB believed this was the right time to adopt measures to promote non-cash transactions, including payments and deposit services.
A number of banks, aside from calling on residents to make online transactions, have reduced online money transfer fees to incentivize their customers to make non-cash payments.
Nam A Bank has urged its employees to instruct its clients to use electronic banking products such as Internet Banking and Open Banking.
In addition, Binh An Bank has encouraged its clients to conduct more online transactions to minimize the potential spread of the virus.
Promoting non-cash transactions is not only the Government's policy but is also a global trend, bringing convenience to residents and helping the nation fight against corruption and money laundering.
Pham Tien Dung, director of the Payment Department, under the State Bank of Vietnam, pointed out that as of late November 2019, over 146 million transactions, valued at some VND87.6 quadrillion, had been conducted through the interbank electronic payment system, up 17.8% in the number of transactions and over 32% in value year-on-year.
The average number of daily transactions amounted to 635,000, valued at over VND380 trillion. However, the figures were still modest compared with cash transactions in Vietnam. SGT

To prevent the spread of the new strain of coronavirus in Vietnam, customers are encouraged to adopt cashless payment methods.

The State Bank of Vietnam (SBV) has issued a resolution to boost cashless payments in the country.