Roaming around Hoi An during monsoon season
Young people choosing to visit Hoi An during the monsoon season was an uncommon sight last month.
In October, it was pouring rain in Hoi An, which flooded streets in the town. At this time of the year, there usually are not many visitors as they would not be able to behold the magnificence of the ancient town or join in exciting activities.

However, a considerable number of young travelers decided to visit Hoi An to have a new experience. Mr. Xuyen Vi (30, from Ho Chi Minh City), was one of them.

He said that he thought he was in Venice while touring Hoi An. He and his friends can use boats to roam around well-known streets of Hoi An to buy coffee and food.

He is currently a game designer for a foreign company, so Mr. Vi has a lot of time for traveling. He had spent six months in central Vietnam, and was "stuck" intentionally in Hoi An to get away from the hectic lifestyle in Sai Gon and enjoy the relaxed ambience of Hoi An.
This was the first time he had visited Hoi An during the flood season. The lashing rain can last for at least three days, unlike rain in Sai Gon. After a night, the streets are filled with water.

Instead of traveling in extremely hot weather in the Central region of Vietnam, Mr. Vi relished the tranquility of the ancient town.

He was amazed by the optimism of the residents. They did not worry about the rain that was approaching their hometown. They believed that there was no point in fearing the law of nature, so they have no choice but to live with it.

"When the flood hit the town, they just waited until the flood dried out and then they began to clean up. This is an interesting lesson that I have learned after talking to them. This can be applied to not only floods but also daily issues. We just need to calm down and everything will be fine," he said.

When he talked about his photographs of the flood season in Hoi An, he received criticism from others. "After they saw my photographs, they worried that the way I enjoyed the moment was inappropriate as residents were suffering from the flood. But I think those people should come here to understand that it was not what it looked like," he said.

Recently, a huge number of visitors chose to travel to Hoi An during monsoon season like Mr. Vi. People in Hoi An have conducted tours around Hoi An for travelers to make a living. Visitors can also drink coffee while soaking their feet in the flood at some coffee shops.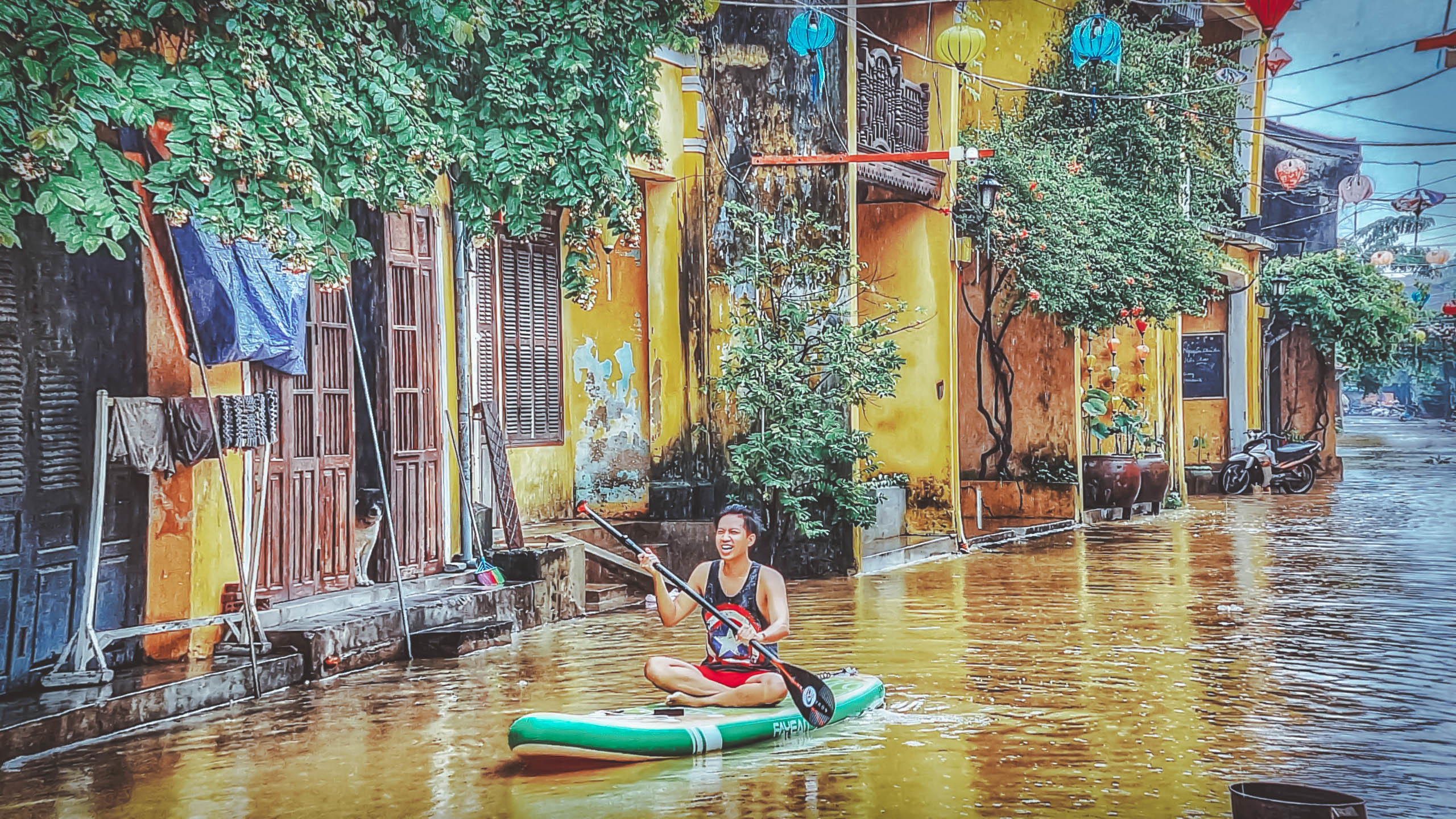 Mr. Xuyen Vi roams around Hoi An during a monsoon.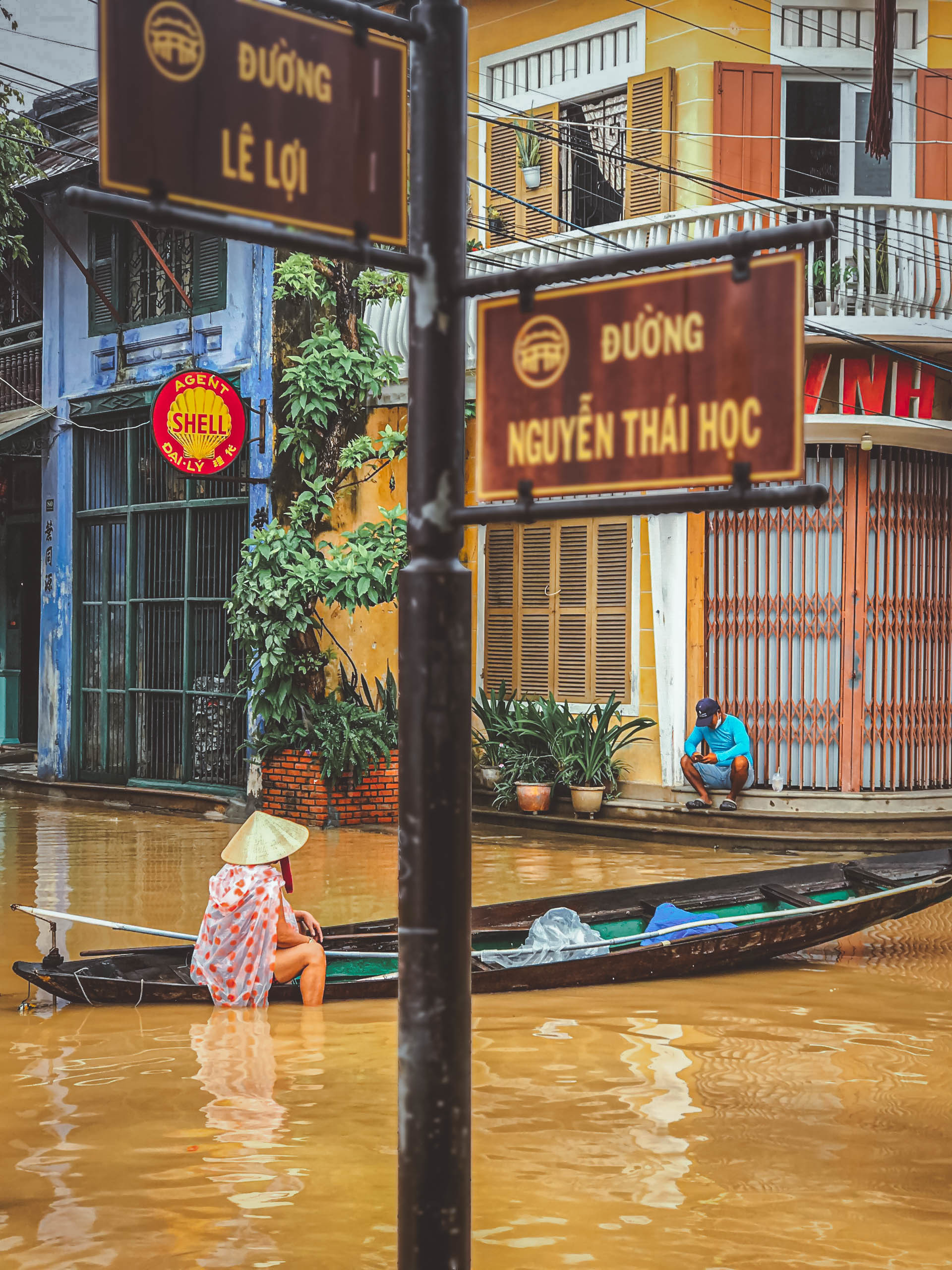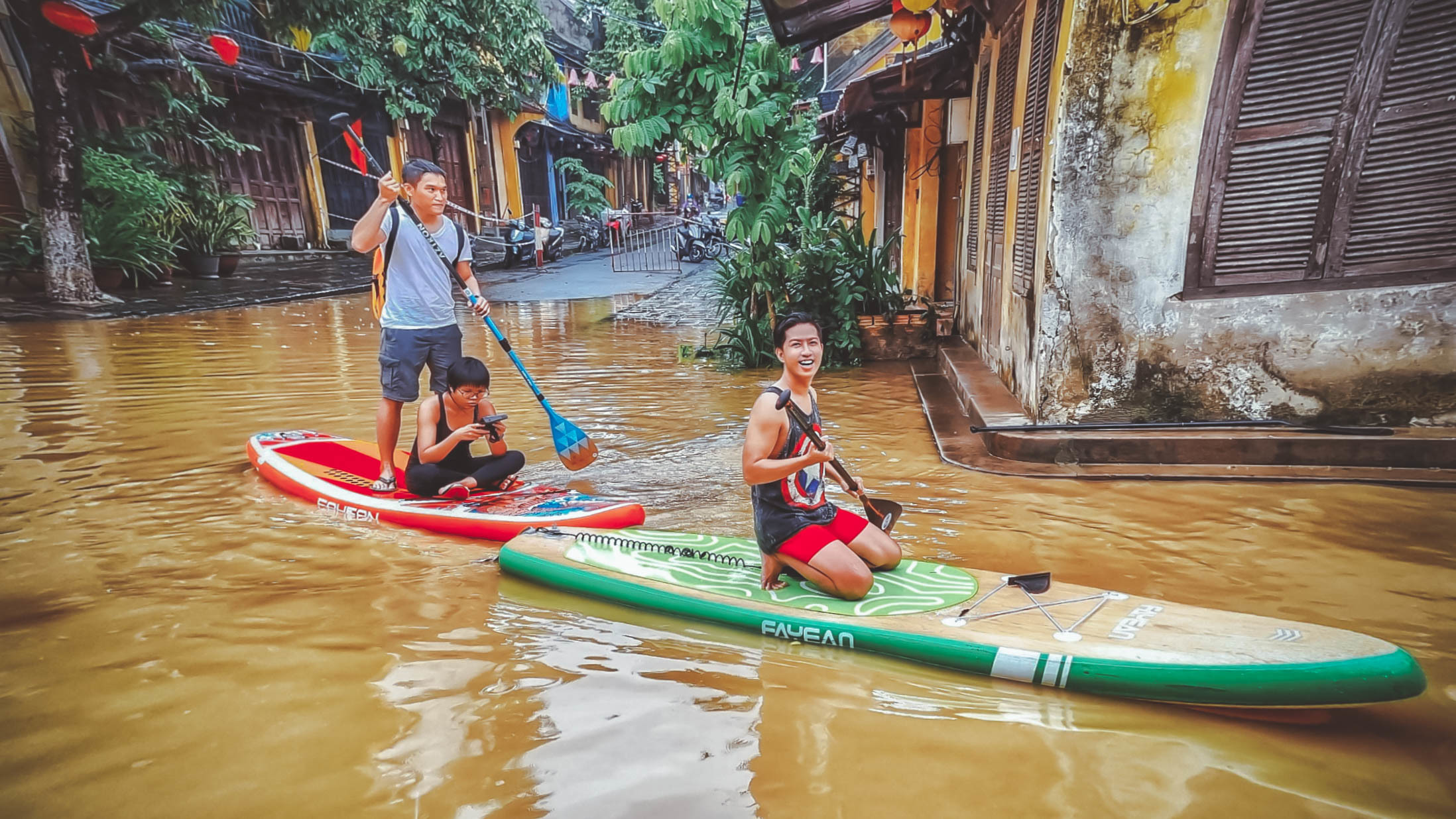 Mr. Vi was amazed by people's lifestyles in Hoi An.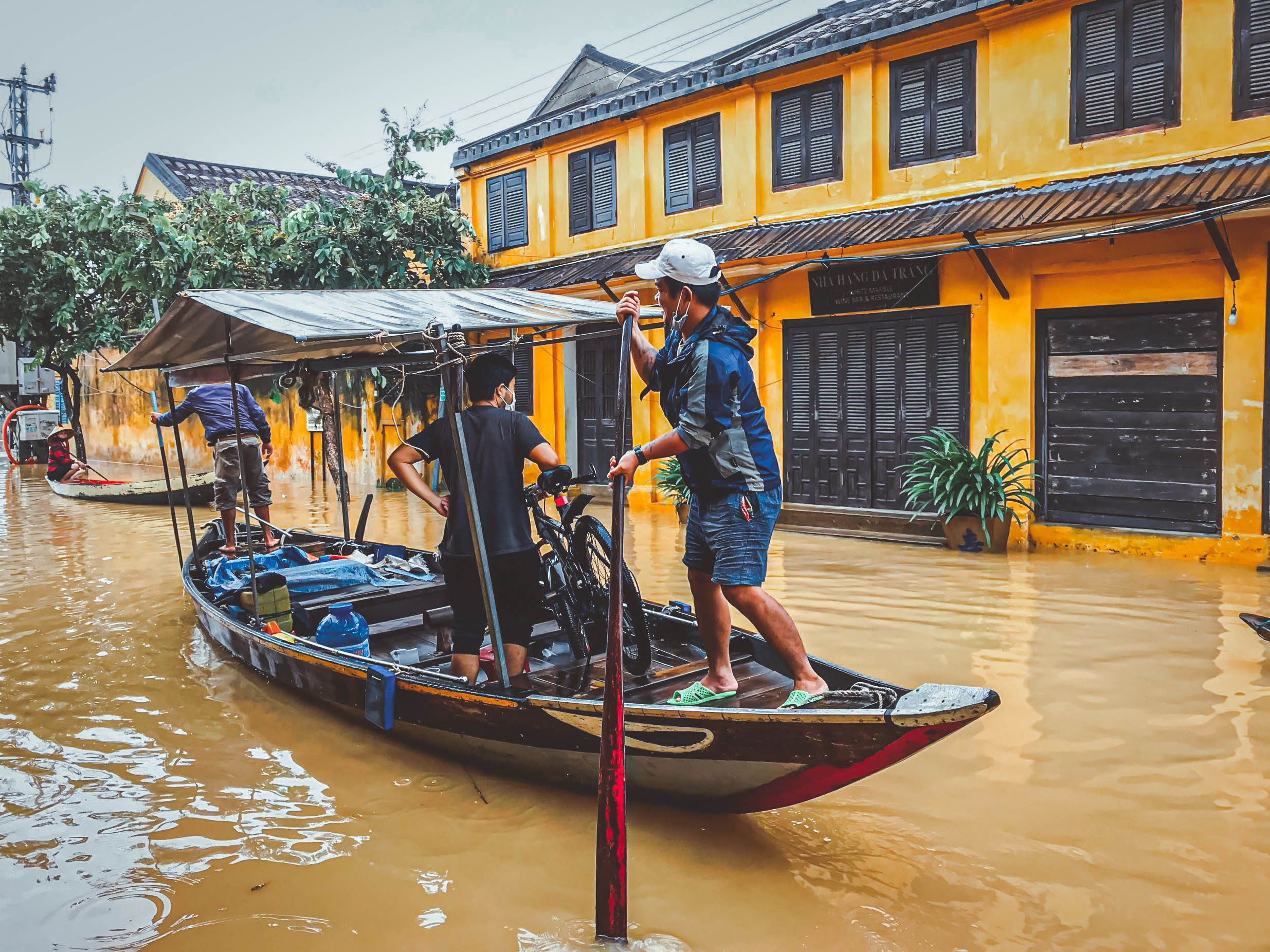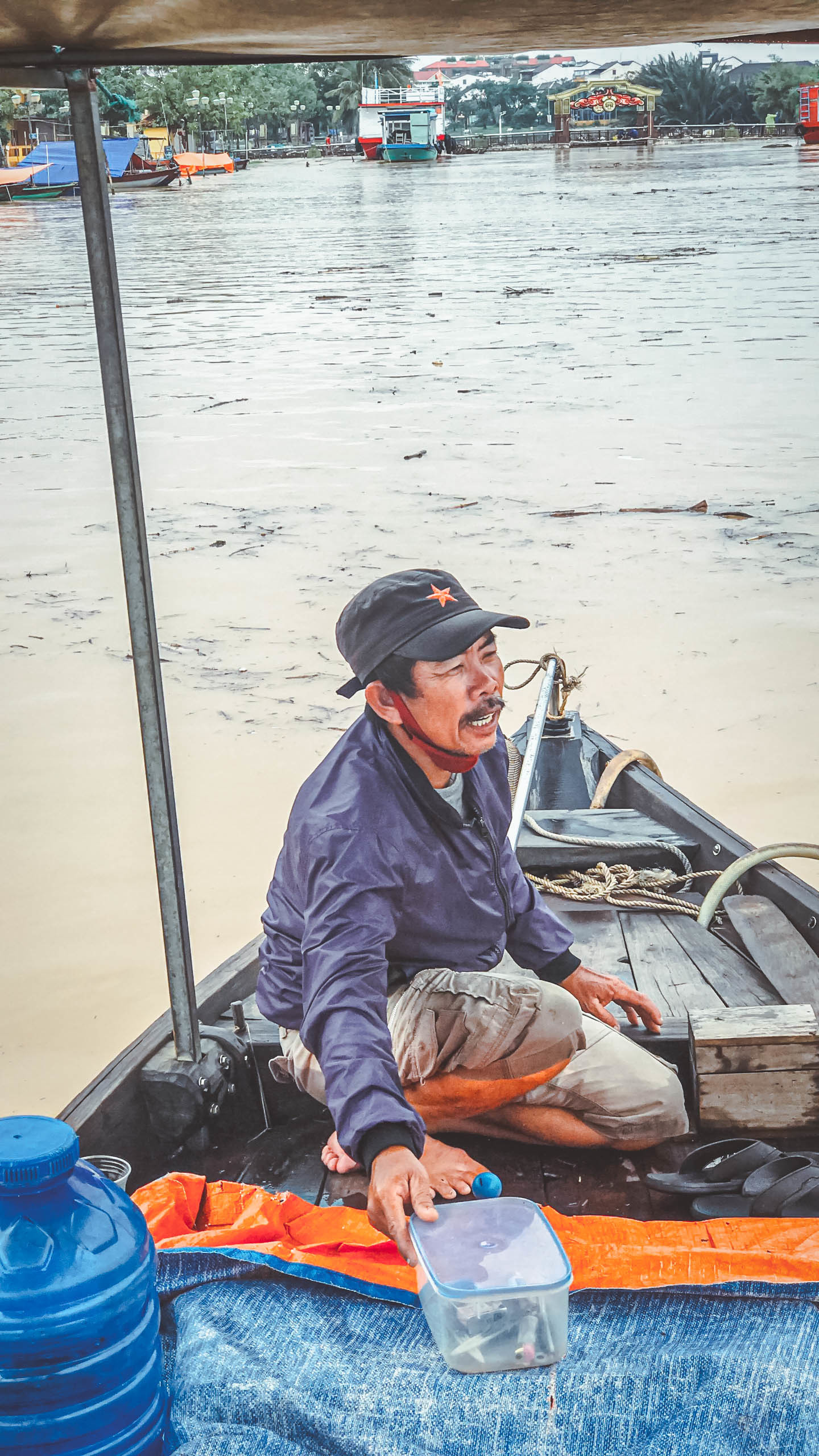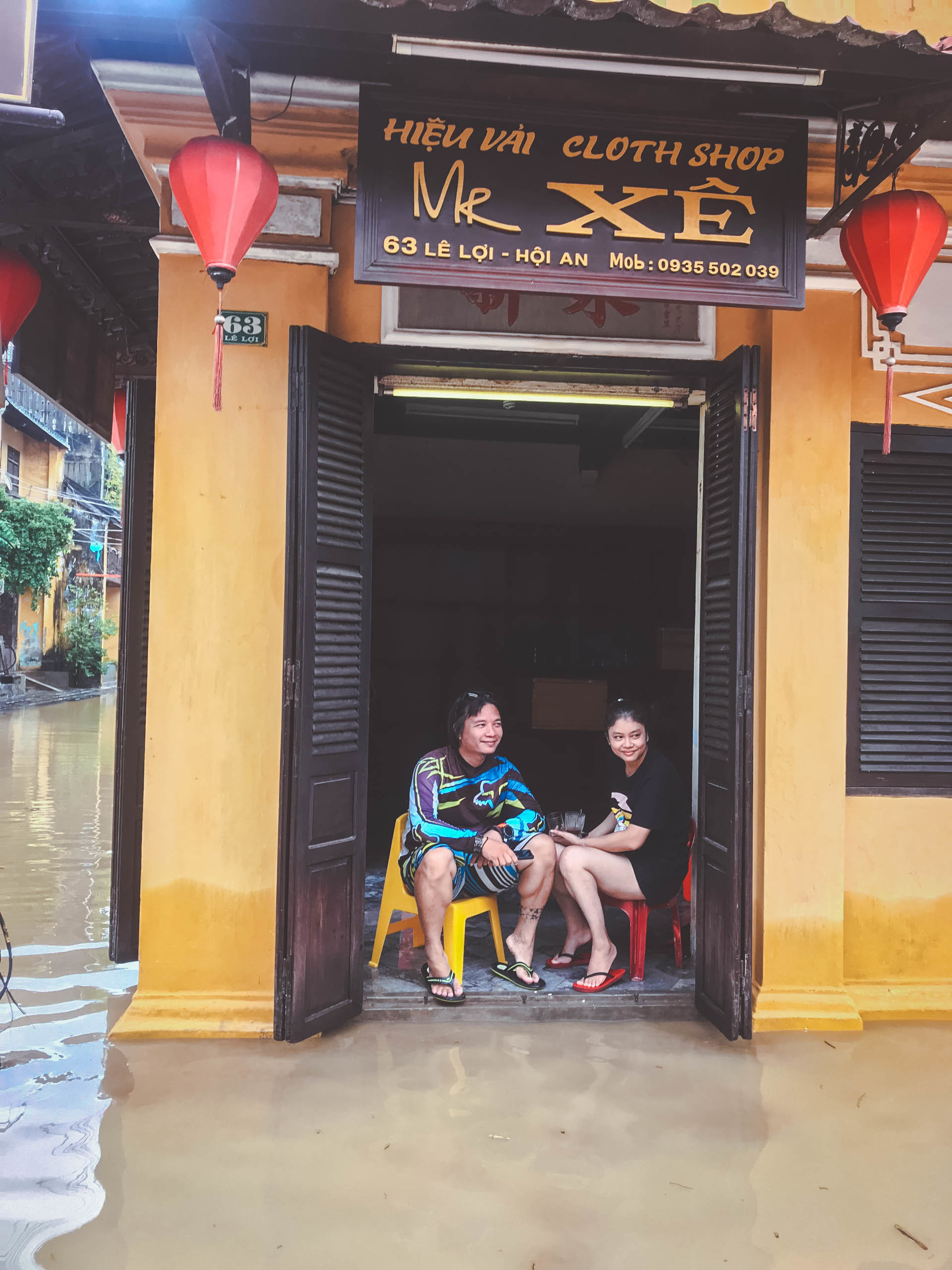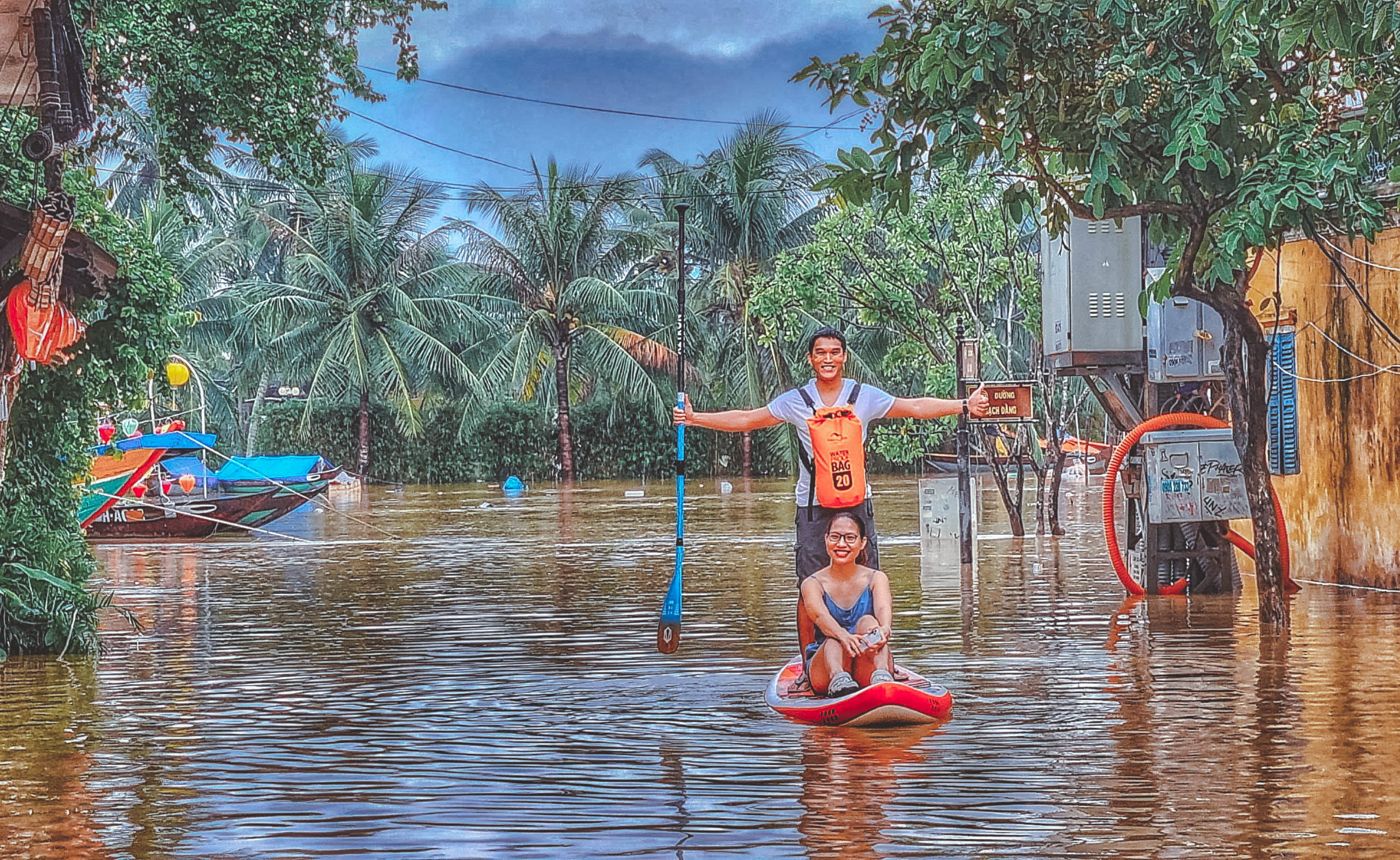 The tranquil ambience Mr. Vi found is mostly due to the residents.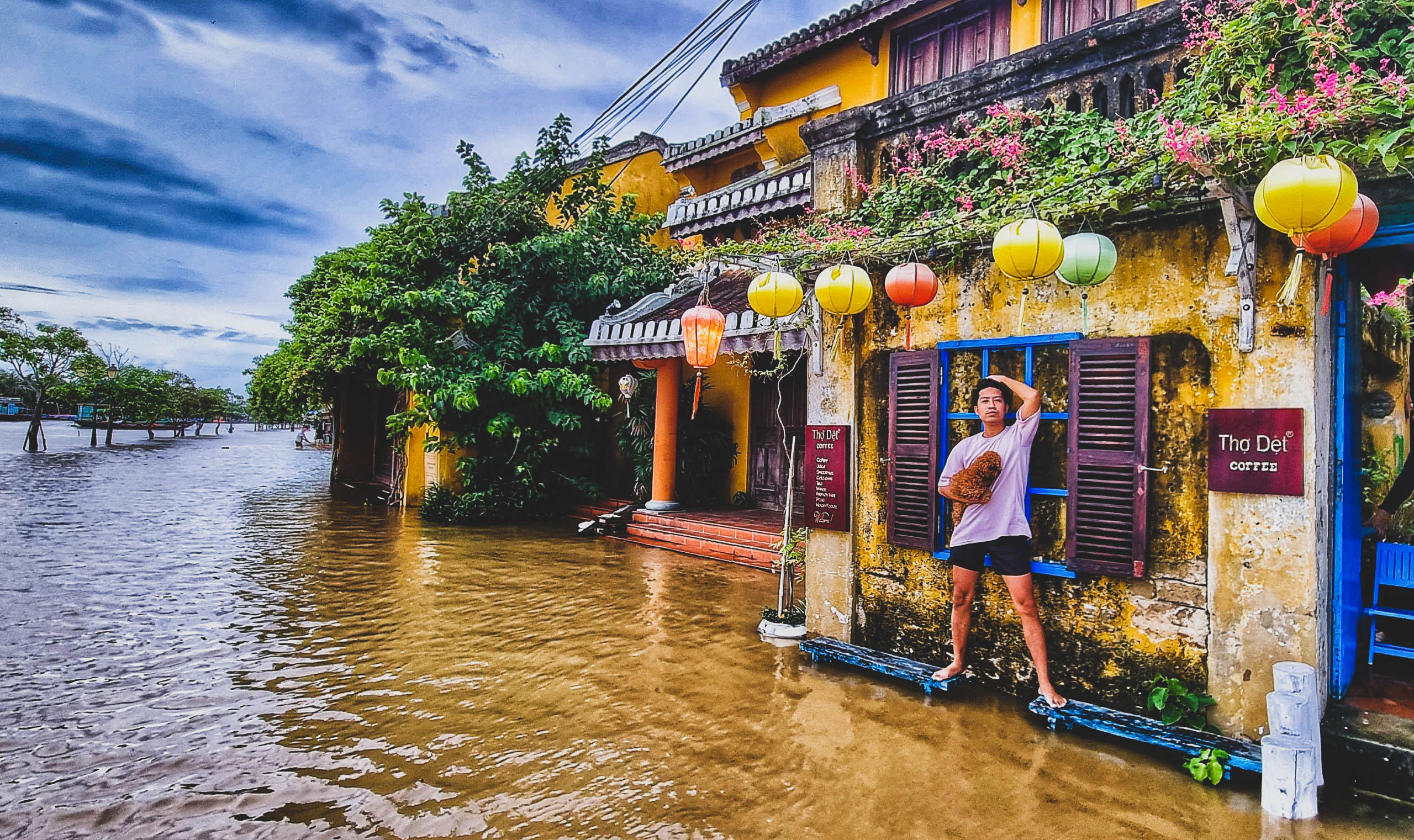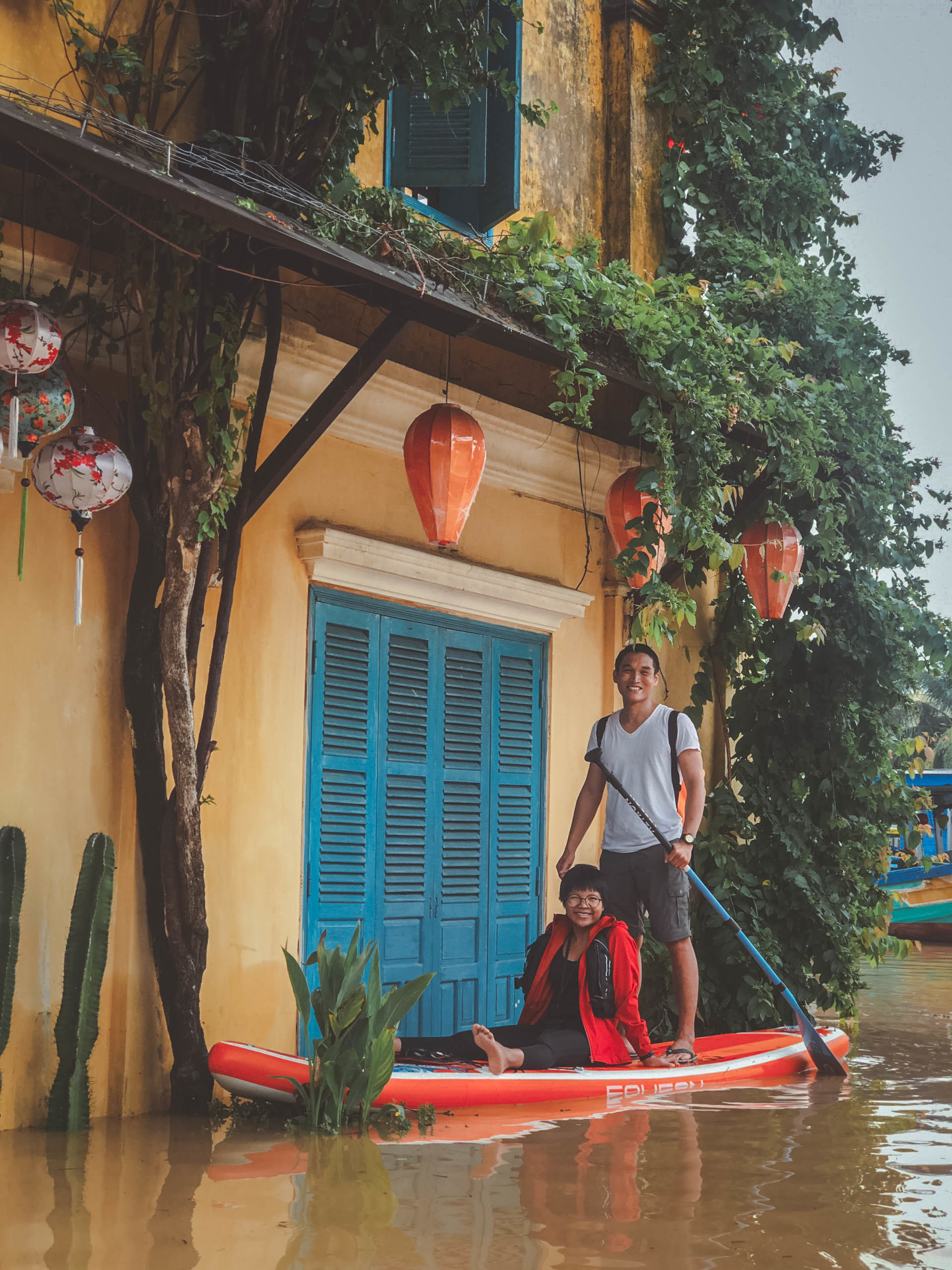 Roaming around Hoi An during flood season is a wonderful experience.
Linh Trang - Mai Mai (Photo: Xuyen Vi)
Popular magazine Travel & Leisure of the US has named Hoi An ancient town in the central province of Quang Nam among the top 15 best cities throughout Asia,  with Hoi An being ranked in a higher position than the city island state of Singapore.

The ancient beautiful city of Hoi An in the central province of Quang Nam has been ranked second among top ten most beautiful car-free cities in the world, which was announced by Australian Traveller magazine.