In autumn, cha trees (excoecaria agallocha) turn yellow, making the forest expose its untouched and romantic natural beauty which enchants visitors. In the heart of the forest is an observatory allowing visitors to admire the panoramic view of the surrounding green spaces and Tam Giang Lagoon.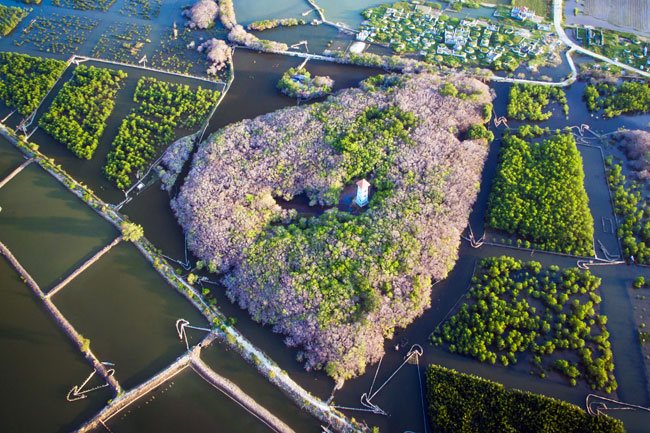 An aerial view of Ru Cha Mangroves Forest - PHOTOS: HIEU TRUONG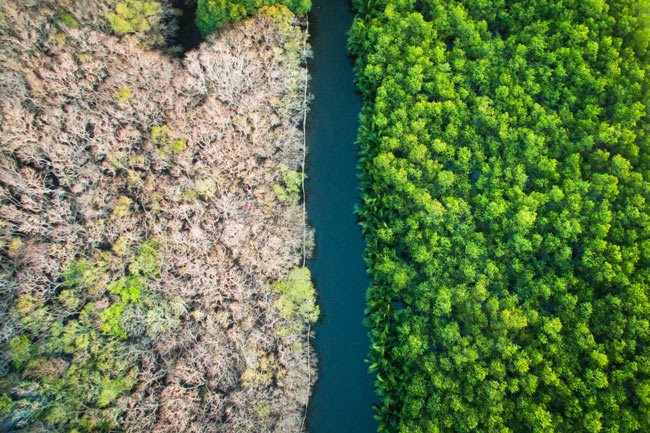 In most sections of the forest, the divine, the yellow is in contrast to the green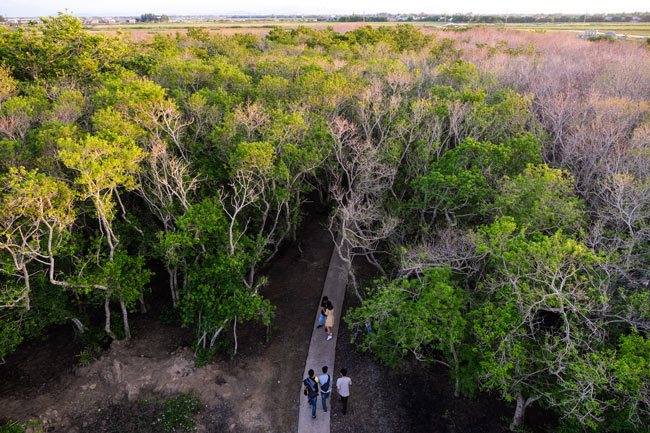 A path leading to the watchtower in the heart of the forest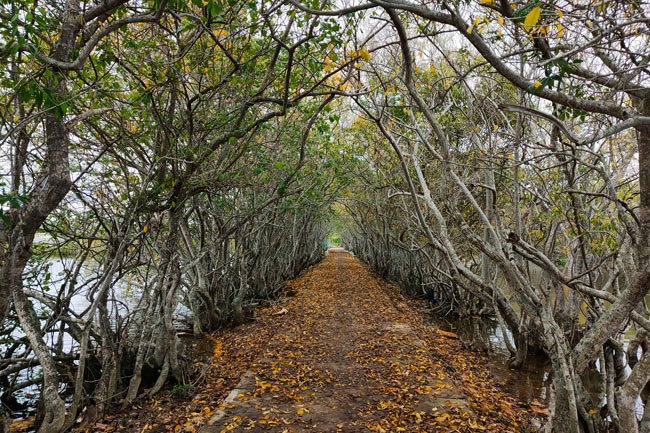 Yellow leaves carpet a path in the forest ...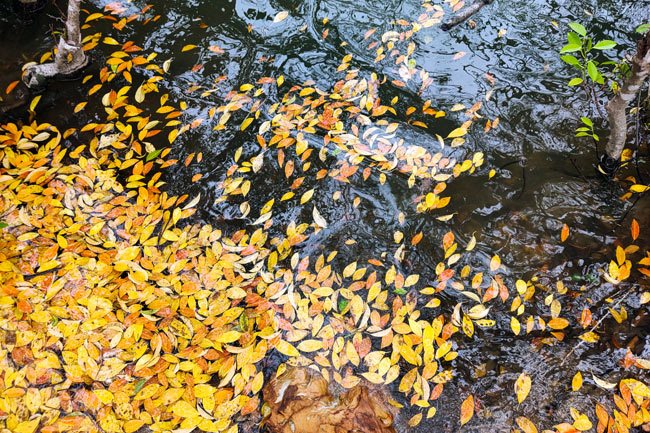 ... and drift across the water flow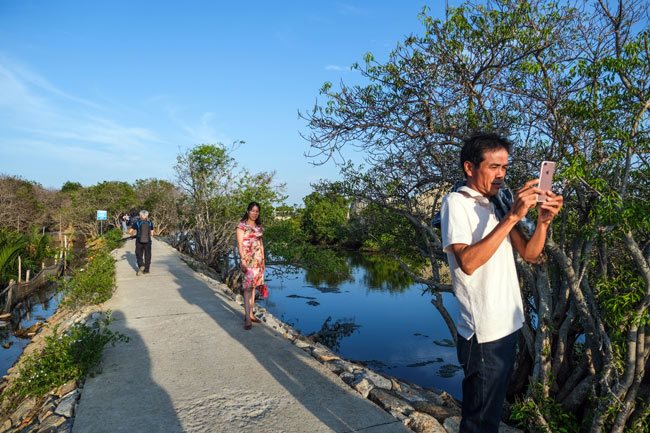 The autumn in Ru Cha attracts hordes of visitors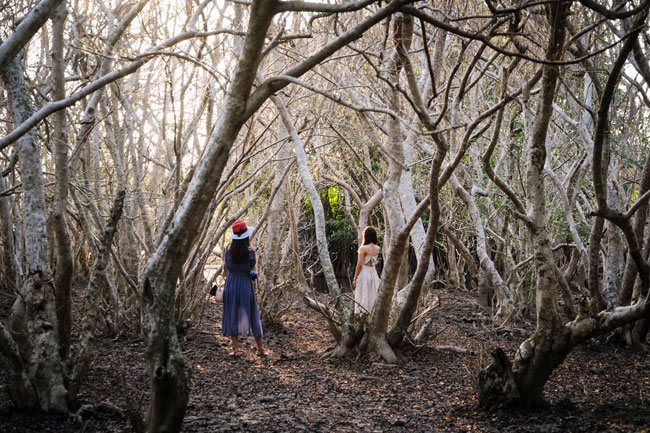 A lady takes a photo of her friend in Ru Cha
Hieu Truong (SGT)

As the autumn days begin to get colder, thousands of spondias pinnata trees can be spotted beginning to shed their leaves in Bau Ca Cai mangrove forest in Quang Ngai province, creating breathtaking scenery for visitors to enjoy.

Located in the Mekong Delta province of An Giang, Tra Su indigo forest has developed into a popular eco-tourism site among visitors to the western region, particularly during the flooding season.