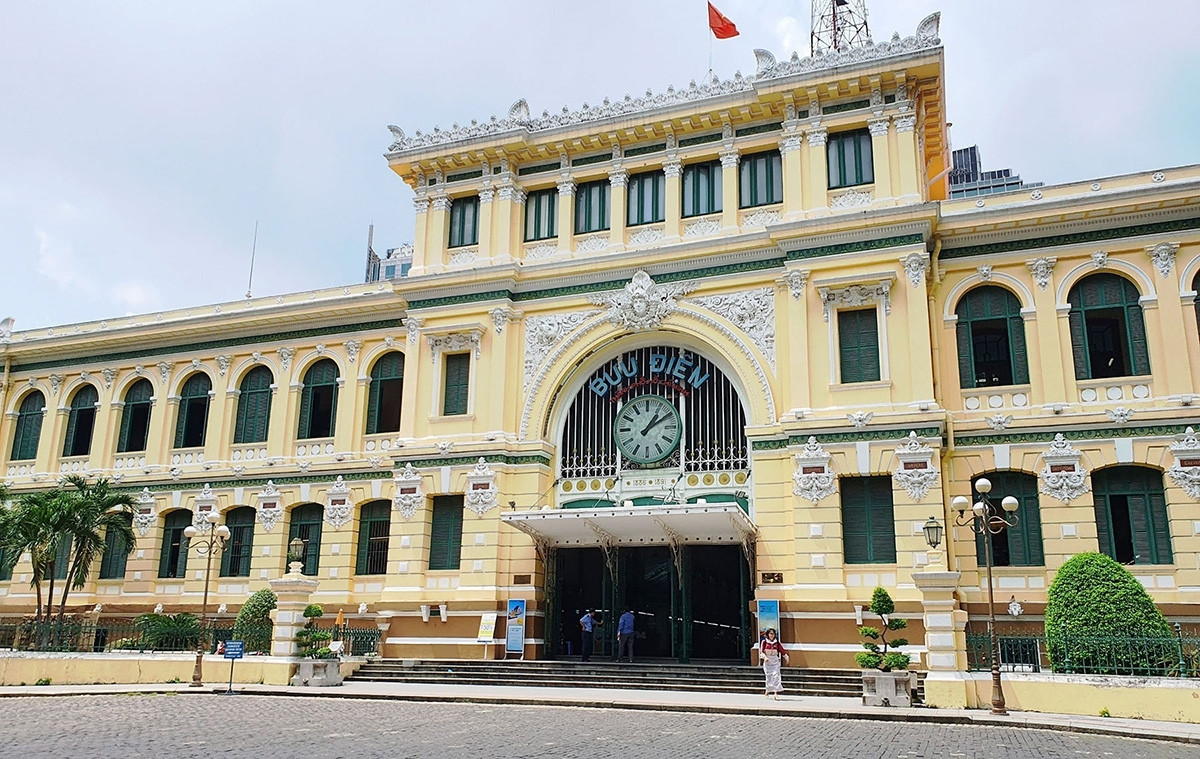 Accordingly, the building ranked second in the list.
The magazine described how the yellow facade and green shutters of the Saigon Central Post Office have transformed the building into more than a post office, with the site now emerging as a hugely popular tourist attraction.
The structure designed by French architect Villedieu and his assistant Foulhoux was built from 1886 to 1891 in a European style boasting Gothic, Renaissance, and French influences combined with Asian decor. It fascinates tourists with its typical colonial French features, ranging from exterior to interior decorations.
The post office offers all kinds of traditional postal services such as mailing, selling postcards, and selling stamps, whilst foreign money exchange is also available.
The other post offices included in the list were Palacio de Correos de México, Los Angeles of the US, Madrid of Spain, Colombus of the US, James A. Farely of the US, Ragusa of Italy, Bonn of Germany, Kolkata of India, and Winslow of the US.
Source: VOV