Vietnam's 5G user equipment market is expected to see changes as the country is taking the final steps to publicise new regulations, possibly stiffening competition among device suppliers like Apple, Samsung, Huawei, and Xiaomi.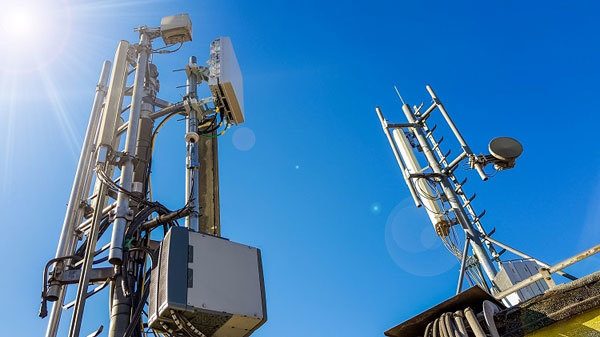 5G rules to assist quality control. Illustration photo
The Ministry of Information and Communications (MIC) is gathering ideas for a draft circular on a national technical regulation on 5G user equipment - the part of Radio Access with an aim to control the overall quality as part of the country's digital transformation. Global mobile giants like Apple, Samsung, Huawei, and Xiaomi are among the subjects to the new application.
The draft circular would come amid a rising availability of user devices, both made domestically and imported, and growing demands for 5G services in line with international practices.
According to the MIC's statistics on end-user trends in the last five years, the use of traditional mobile services and SMS tended to fall, while data-based services tended to rise, thus bringing about more opportunities for domestic and international businesses in the field.
At present, territorial mobile terminal devices are being managed via certificate of conformity and Declaration of Conformity. Technologies related to 5G currently under assessment include the new global standard New Radio for a unified, more capable 5G wireless air interface, a virtualisation method through software-defined networking allow administrators to control and change the networks remotely, and Network Function Virtualisation, another 5G-enabling technique, among others.
In Vietnam, the MIC has licensed domestic telecom operators like VNPT, Viettel, and MobiFone to provide 5G services, and they have been officially developing their networks to enable 5G services since last December.
As the country is currently taking the final steps for the issuance of the national technical regulation, the question about the possible impacts on telecom and mobile device suppliers is being raised, with industry insiders giving controversial signals.
Popular mobile terminal device manufacturers like Apple, Samsung, Nokia, and others have all announced conformity to technical specifications for their devices.
Apple produces mobile terminal devices like iPhones, iPads, and iWatchs, among others. Meanwhile, the company already announced its declaration of conformity for 5G radio interfaces.
Samsung, one of the world's biggest electronic manufacturers, produces mobile phones, tablets, and wearables. The company also made its declaration of conformity for mobile phones based on the draft regulation 3GPP TS 38.521.
Some nations have published technical regulations on mobile devices, while many others have not. In Singapore, the Info-communications Media Development Authority issued in September technical specifications for cellular mobile terminal, including 3G, 4G, and 5G devices.
In the European Union, declarations of conformity for mobile terminal is obligatory to follow the regulations issued by the European Telecommunications Standards Institute (ETSI), including those for 2G, 3G, and 4G user equipment. Meanwhile, for 5G devices, the ETSI had been working on the regulation EN 301 908-25, which was issued in mid-2020.
Similarly, the Malaysian Communications and Multimedia Commission already announced technical regulations on 2G-4G user equipment, but has yet to issue a regulation for 5G devices.
To this end, the prime minister on June 3, 2020 approved the National Digital Transformation Programme to 2025, with a vision towards 2030, with a number of tasks related to development of digital technology networks, including 5G infrastructure.
VIR
The Ministry of Information and Communications will take the initiative in the commercialization of 5G in Vietnam.

iPhone 12 users now can experience the features that 5G can offer.