Total losses triggered by computer viruses in Vietnam last year amounted to VND20.89 trillion (US$902 million), up 28.6% against 2018, according to data from Internet security firm Bkav.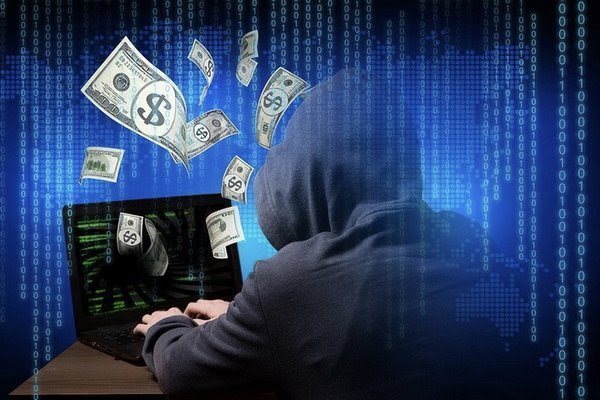 An individual uses a computer. Total losses triggered by computer viruses for Vietnamese users exceeded VND20 trillion in 2019 – PHOTO: BKAV
Although no critical incidents were recorded, the rising number of computers suffering attacks from ransomware and advanced persistent threats was blamed for the heavy losses.
Up to 85 million computers were infected with malicious codes over the past year, an increase of 3.5% versus the figure seen in 2018.
Vu Ngoc Son, deputy head of the antimalware department at Bkav, said that the W32.Fileless virus typically spreads through USBs or security holes in a computer's operating system.
These malicious codes can hide themselves from computer users, steal their data and open a back door for hackers to take remote control of the computer.
Last year, with great determination on the part of State management agencies and campaigns to curtail malicious codes in major cities, the number of computers that became part of a botnet was lowered. A botnet is a network of computers infected by malware and controlled by the attacking party.
A report from the International Telecommunication Union showed that Vietnam jumped 50 notches on the Global Cybersecurity Index in 2018.
However, many personal computers and those used by private businesses are still lacking adequate antivirus software. Bkav's data indicated that the percentage of malware-hit computers in the country last year still remained relatively high, at 57.70%.
The high rate was caused by the download and installation of unverified programs from the internet. On average, eight out of 10 computers that had installed online programs were infected with viruses, remarked a Bkav expert.
Accordingly, computer users are advised to only download software with clear origins from reliable providers and official app stores to avoid infection with malware. SGT
Chi Thinh

The number of locally-made cybersecurity products increased last year, said the Ministry of Information and Communications (MIC) on January 3.

With increasing technological developments, Vietnam is facing more cybersecurity risks that are threatening national security,