The Government has urged the use of non-cash payments and the deployment of Mobile Money as a solution. The service is still awaiting licensing.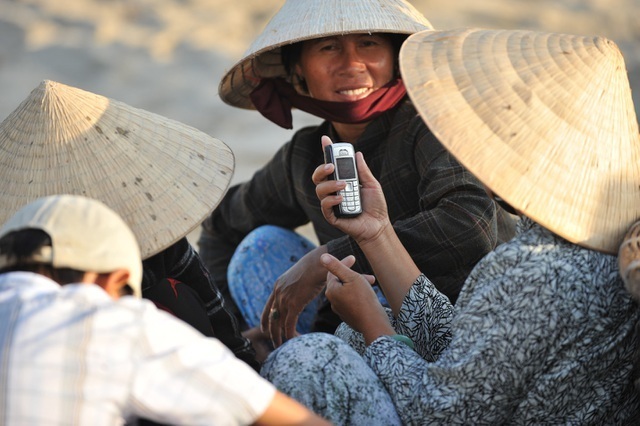 On March 9, 2021, the PM agreed to apply Mobile Money on a trial basis. The time for trying the service is two years from the date it was licensed.
In order to register Mobile Money service, clients need to show ID cards/passports with the information coinciding with the information in their registered mobile phone subscription, and get identified by licensed service providers.
Mobile subscribers must have continuous use of at least 3 months by the time they register for Mobile Money service.
Tran Duy Hai, Deputy Director of the Authority of Telecommunications, said the agency prepared the plan on applying Mobile Money on a trial basis when ministries were awaiting the PM's nod on the pilot implementation.
In early April 2021, the agency assigned its staff to join forces with relevant units in MIC, referring to the PM's Decision No 315 and other countries' experience, to guide businesses to draw up plans and submit to the State Bank for permission to provide Mobile Money service.
The agency also asked businesses to prepare solutions, facilities, technological infrastructure, workforce and policies to be able to deploy the service soon after getting the central bank's approval.
A report showed that over 50 percent of Vietnamese population still do not have bank accounts. Many people are excluded from the formal financial system, especially the poor in rural areas and people in remote areas. Mobile Money can help them access paid services on the internet, including healthcare, education, financing, jobs and social security.
Mobile Money is expected to penetrate the rural market and digitize the agricultural value. In developing countries, about 15 percent of adults have revenue from selling farm produce, but they receive cash, which is a risky, ineffective and inconvenient payment method.
Mobile Money will provide the clients who don't have bank accounts with one more transaction channel. This will help increase the non-cash payment ratio as requested by the Government.
Thanks to Mobile Money, rural people will have the chance to experience convenient shopping with fast and accurate payments, suitable for small transactions.
Chair of the Vietnam Internet Association Vu Hoang Lien commented that Mobile Money would bring a lot of benefits to consumers and society.
"If Mobile Money gets licenses soon, it will be the first Government's sandbox to make a breakthrough and strong motivation for new technologies and services to be brought into society," he said. 
Thai Khang

The pilot program on providing the Mobile Money service is expected to increase non-cash transactions, especially in remote areas. To improve users' experience, fintechs should work with network operators, experts say.

With Mobile Money, people in mountainous areas or islands can remit money and make payments for goods and services through SMS on their mobile phones.