iPhone 12 users now can experience the features that 5G can offer.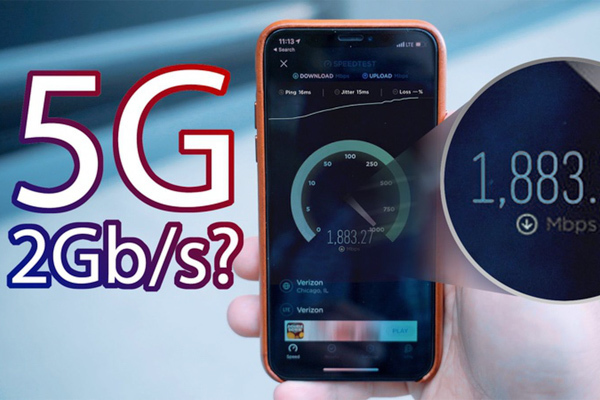 According to Viettel, one of the three largest mobile networks in Vietnam, on March 6 iPhone 12 became compatible with 5G.
Prior to that, iPhone 12 could not access 5G when using two sims (physical and eSIM). However, the problem has been fixed.
The iPhone models compatible with Viettel's 5G include iPhone 12 mini, iPhone 12, iPhone 12 Pro and iPhone 12 Pro Max.
To use 5G, iPhone users in Vietnam need to install iOS 14.5 Beta operating system. They also need to be subscribers to be selected at random by the mobile network operator.
In a recent move, Apple said it will soon open a commercial version on iPhone to Viettel 5G.
As such, iPhone 12 is the latest smartphone model that can use 5G in Vietnam, after Xiaomi Mi 11, Oppo Reno 5G and Samsung Galaxy S21.
Users can use 5G on Samsung Note 20 Ultra and Galaxy Z Fold 2, Oppo Find X2 and Find X2 Pro, Xiaomi Mi 10T Pro and Poco F2 pro, Realme X50 pro 5G, ZTE Axon 10 pro, Huawei P40 and P40 pro 5G, and Nokia: 8.3 5G.
Users don't need to change the SIM to be able to use 5G services. Mobile network operators are running data support programs so Vietnamese users can experience 5G services, free of charge.
To date, 5G is available in many cities and provinces throughout the country, including Hanoi, HCM City, Binh Phuoc, Thu Duc, Bac Giang and Bac Ninh. Users just need to have compatible phones to connect 5G.
In Hanoi, experiments in December 2020 found that the 5G speed is 10-20 times higher than ordinary mobile internet access speed.
VietNamNet's reporters measured 5G VinaPhone speed at three locations, including the showroom for experience on Dinh Tien Hoang street, Ly Thai To Monument and Ngoc Son Temple area.
At the showroom, the 5G download speed was up to 1.3 Gbps. Meanwhile, at other locations, the speed was 300-600 Mbps. At this speed, it took users 20 seconds to download an app with the capacity of 600 MB.
According to VNNIC, the average download speed of mobile networks in Vietnam was 34.64 Mbps in November 2020. This means that the trial 5G is 10-20 times faster.
As for upload speed, it was 90-95 Mbps at the showroom for experience, but only 30-60 Mbps in reality. This means that the current 5G upload speed is just 1.5-3 times higher than 4G.
Cisco Vietnam predicts that there will be 200 million 5G subscribers in Southeast Asia by 2025, including 6.3 million in Vietnam. 
Trong Dat

After the successful launch of 5G piloting programs in Ho Chi Minh City by Vietnam's three major mobile network providers, namely Viettel, VinaPhone, and MobiFone, there comes the demand for useful 5G-related applications for smart devices.

The fifth-generation mobile network is under commercial trial in Hanoi and HCM City. Vietnam is among the few countries in the world that have put 5G into trial use.