To be able to provide satellite internet service in Vietnam, Starlink must have a commercial agreement or set up a joint venture with Vietnamese partners to obtain a license to provide satellite telecommunication services.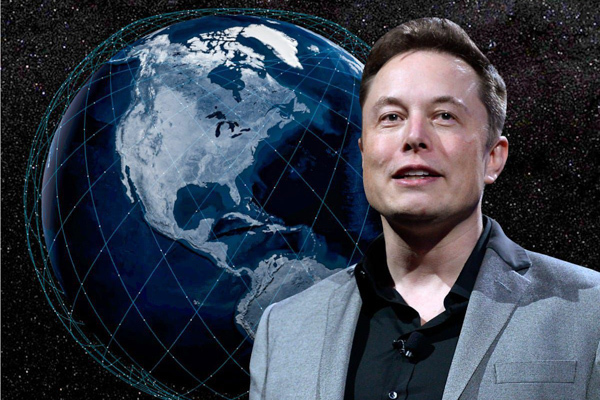 The news that Vietnamese now can register for Starlink initial beta service has caught special attention from the public. Elon Musk's SpaceX said the service will be provided from 2022 and users can access the internet at a speed of 50-150 Mbps and latency of 20-40 ms.
A representative of the Vietnam Telecommunications Authority (VTA) said Starlink has not taken any move to apply for a license to provide service in Vietnam. Internet service, a kind of telecommunication services, is a conditional business field under current laws.
VTA is collecting information and working with agencies to ask the service provider to observe Vietnamese law if it wants to provide service in Vietnam.
The information on the Starlink website only shows its viewpoint and business plan for advertisement and marketing activities of the enterprise. In other words, the information is just for reference and doesn't have legal significance. This doesn't mean that Starlink will provide satellite internet service in the Vietnamese market.
On its website, Starlink shows 15 countries to which it will provide service. These could be countries that Starlink has agreements with to provide services in their territories.
The countries include Australia, Canada, Switzerland, Germany, Denmark, Spain, the UK, Greek, Italy, Ireland, the Netherlands, New Zealand, Finland, Portugal and the US.
At this moment, Starlink doesn't have a license which allows it to provide service in Vietnam. People and businesses have been advised to think about the risks they may face and be cautious before making decisions.
Satellite internet service is a kind of telecommunication service provided by foreign companies to users in Vietnamese territory. This service is covered by the Telecommunication Law and Vietnam's international trade commitments, including WTO and CPTPP.
Starlink needs to satisfy necessary conditions to be allowed to provide service in Vietnam. It needs to have a commercial agreement with Vietnamese enterprises licensed to provide satellite telecom services. It can also establish a joint venture with Vietnamese enterprises to be able to apply for a license to provide a telecom service.
It must observe regulations in the telecommunication sector, including ones on ensuring information security, standards in frequency use, control of terminals, and service quality.
The representative of VTA stressed that as the state management agency in the telecommunication sector, VTA is ready to listen to enterprises, Vietnamese and foreign, in deploying new services. The aim is to have a healthy investment and business environment, improve service quality, use resources effectively, and ensure consumer rights. 
Trong Dat

Elon Musk's interconnected internet network project has begun accepting people, including Vietnamese, who want to sign up for a trial period.

A telecom carrier said launching a satellite would assess the efficiency of a satellite-internet business model. If it is done, Vietnam would use satellite constellation technology, a growing trend.