Around 22 million subscribers out of total 130 million mobile phone subscribers in Vietnam use 2G, according to the Authority of Telecommunications (AOT).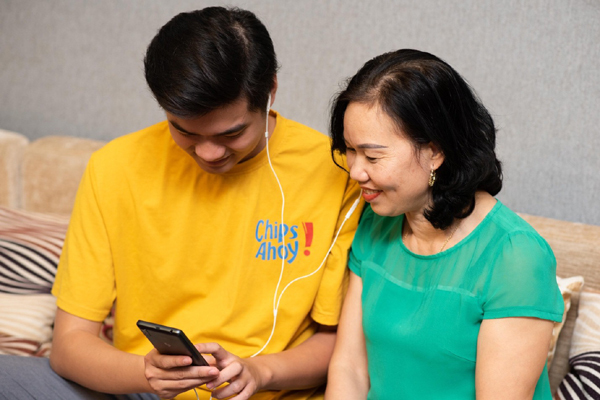 The number of 2G feature phone users is even higher than 3G subscribers. AOT's deputy director Nguyen Phong Nha said 5.5 million subscribers use 3G, while 22 million subscribers use 2G.
Bich Hop, 52, the owner of a tea shop, said she uses a feature phone. "I just need a mobile phone which make calls and sends SMS. If I have expensive phones, I will have to care for the phone all day for fear for theft. I receive many visitors to my shop every day," she said.
Both youmg and old use feature phones.
Hoang Minh, 27, an officer at a large real estate firm in Hanoi, said she has an iPhone and a feature phone.
"I have to travel all day and use a mobile phone regularly. My iPhone is always in a state of low battery. So, I have two phones, one smartphone and one feature phone, with a very strong battery," she explained.
"My feature phone just needs recharging once every 2-3 days," she said.
Tran Ti, 60, a retiree, has been using his Nokia 1280 for seven years.
"I don't want to watch videos on YouTube and I don't need to search for information on Google. My current phone is the best for me," he explained.
Strong batteries and simple uses are the reasons many people use feature phones.
In order to 'declare death' to feature phones and popularize 4G in Vietnam, next-generation features need to have improvements in battery life, and instructions for use in Vietnamese language.
More importantly, they need to be subsidized, so that they are not more expensive than feature phones.
That is why Viettel has joined forces with Vinsmart to sell Vsmart Bee Life with a subsidy. The products sell for VND600,000 instead of VND1.49 million. In addition to the subsidized price, buyers can receive a free 15GB data package for 3-month use.
With the amount of money equal to the price of feature phone, people now have opportunities to own a smartphone with large touchscreens, features to take pictures, access to 4G, video calls and weather forecasts.
The phone uses the Android Go operating system.
According to analysts, the subsidy model to popularize low-cost smartphones in Vietnam is similar to models in many other countries. In these countries, telecom carriers subsidize smartphones in exchange for customers' commitments to use their network services for certain periods.
Trong Dat
Until now, the three largest mobile network providers in Vietnam, namely Viettel, VinaPhone, and MobiFone, have all piloted 5G technology commercially in the two major cities of Hanoi and Ho Chi Minh City (HCMC).

Vietnam's smartphone market is seeing a number of new names this year, besides Samsung, Oppo and Apple which have been dominant in the market for many years.