A team of third-year students at the HCM City University of Technology has developed lightweight bricks from plastic waste.
Lac Dan Hy, head of Octoplastic, the team of students, said the idea of making bricks from plastic waste came to them after they realized that 8 million tons of plastic waste were thrown into the sea each year.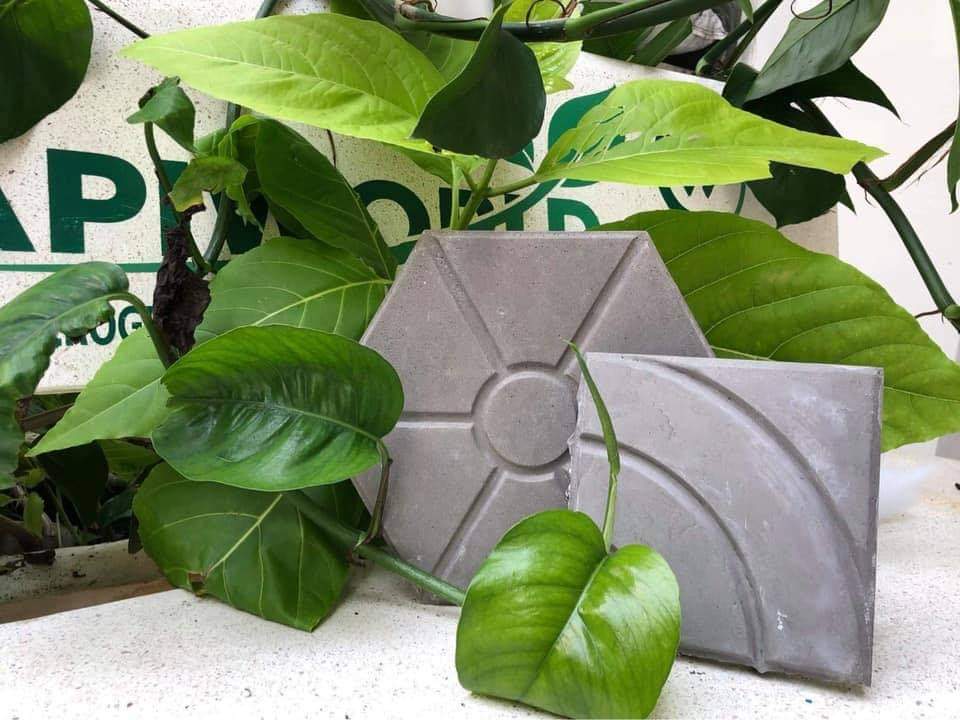 Vietnam alone discharges 0.28-0.73 million tons of plastic waste, which accounts for 6 percent, the fourth largest volume in the world, according to the UN Environment Program.
Plastic products are popular thanks to their convenience and compactness. However, their difficulty to decompose has a big impact on the environment, especially the sea.
The plastic waste, including PS waste discharged in the sea, makes it difficult to collect and treat, affects urban landscapes, and has an adverse impact on the maritime ecosystem.
Most plastic waste is burned at incinerators or buried without classification of waste, which has led to overloading.
The students believe that reusing plastic materials that have not been recycled helps minimize the overloading and mitigates the land pollution caused by improper waste treatment.
Nguyen Le Nguyen Phuong, a member of Octoplastic, said the team designed lightweight bricks from plastic waste with the hope that the problem can be solved.
The process of making lightweight bricks has three major stages. First, cleaning, cutting and grinding plastic cups into small particles. Second, adding cement and water with PS particles and mixing well; third, pouring the mixture into molds and drying under the sun or in a chamber for 24 hours.
According to Phuong, the waste water from the pre-treatment stage is mostly from domestic plastic waste, so it is almost non-toxic with no heavy metal and is easily biodegradable. Wastewater can be neutralized and reused for further processes, thus making it easier for waste water treatment units to treat.
The five students from the Chemical Engineering Faculty said the product created at laboratory has been transferred to the Mechanical Engineering and Construction Faculties to test the force resilience and hardness. The product meets Vietnamese standards and can be used in real life.
Light bricks can be used to line courtyards, houses on the sea or for soundproof walls in studios and hotels. The products come in different shapes – square, round or hexagonal depending on the purpose of use, and have different characteristics depending on the mixing ratio.
The students plan to develop more applications, including bricks used as household items and souvenirs.
Each finished lightweight brick uses 40-50 percent of plastic waste, while the remaining material is cement and other materials. The plastic material makes the product lighter than usual. 
Hai Ha

Pham Thanh Tri from Quang Ngai founded EcoFish Vietnam to teach young people to classify and reuse plastic waste.

The ancient town of Hoi An, in co-operation with UNESCO, has launched the 2020 Plastic Action Day, boosting drastic activities in protecting the ocean and saying 'No' to single-use plastic products.