Participants at the National Forum on Developing Vietnam's Digital Enterprises all agreed that never before have Vietnam's digital technology firms developed so strongly.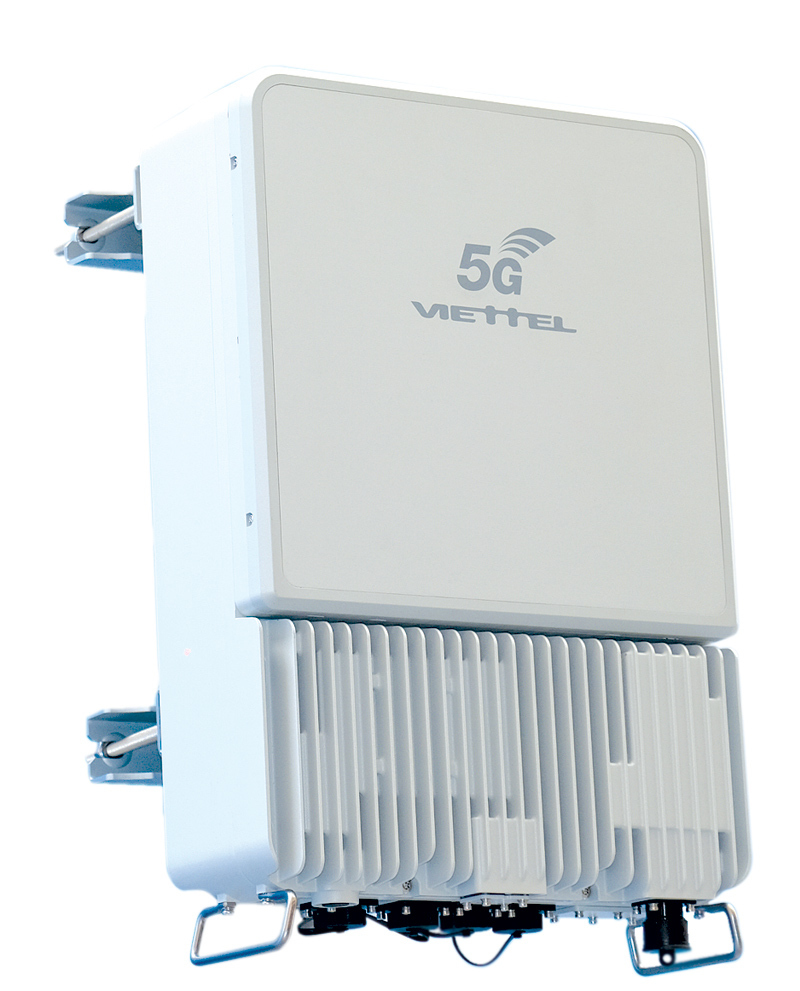 Vietnam can master 5G technology
The year 2020 witnessed the rapid growth of Vietnam's digital technology firms. The Ministry of Information and Communications (MIC) reported that there are now 58,000 digital technology firms, which have created over 1 million jobs. In 2020 alone, 13 new digital technology firms were established.
Vietnam's technology firms have also shown their increasing influence on the country's social and economic life.
Be, a Make in Vietnam ride hailing app, jumped to the second position in the ride-hailing market by June 2019, though it was only set up in 2018. To date, the app has had over 10 million downloads, is present in 10 cities/provinces and has created jobs for 100,000 drivers.
Be's goal is developing an open ecosystem with features in logistics, transportation, public transport, finance and tourism rather than only a ride hailing app. It also aims to become a digital bank.
Base.vn, a startup which had five workers in 2016 when it was established, now owns a series of open platforms with 50 specific apps that help digitize many companies and organizations in Vietnam. Half of 100 ASEAN Outstanding Enterprise of Vietnam 2020 are clients of the company.
Pham Kim Hung, CEO of Base.vn, said Vietnamese engineers' qualifications are not inferior to their peers in other countries.
"With passion and enthusiasm, we are making digital products that any Vietnamese enterprise or person can use," he said.
Truong Quoc Hung, CEO of VinBrain, one of the world's leaders in AI, has a more ambitious dream of turning Vietnam into an AI powerhouse by solving the problems of 7.4 billion people around the world.
DrAid, the first AI-based in the healthcare sector developed by Vietnamese, has been set up. It is being used by over 350 physicians with more than 100,000 medical images uploaded every month.
The mission of building a digital country
In a letter to Vietnam's digital technology firms recently, Prime Minister Nguyen Xuan Phuc affirmed that the Vietnamese business community and digital technology firms play a very important role in socio-economic development.
The community of nearly 60,000 digital technology firms, with estimated revenue of $120 billion in 2020, is an important driving force for the digital transformation process in Vietnam.
Minister of Information and Communications Nguyen Manh Hung also thinks that Vietnam's digital technology firms showed their capability when quickly developing technology products that help prevent Covid-19. Ncovi, Bluezone and CoMeet, online learning and remote health examination platforms all helped Vietnam both fight the pandemic and develop the economy. 
Trong Dat

Prime Minister Nguyen Xuan Phuc has signed a decision on the national programme on high technology development to 2030, which aims to develop and master 20 prioritised technologies in different fields.

History shows that in every industrial revolution, only a few countries can exploit the opportunities to make a breakthrough in development. Daring and appropriate decisions will help set a new position for the country.