Vietnam's startup projects following the Metaverse trend have introduced and attracted capital from the international investors.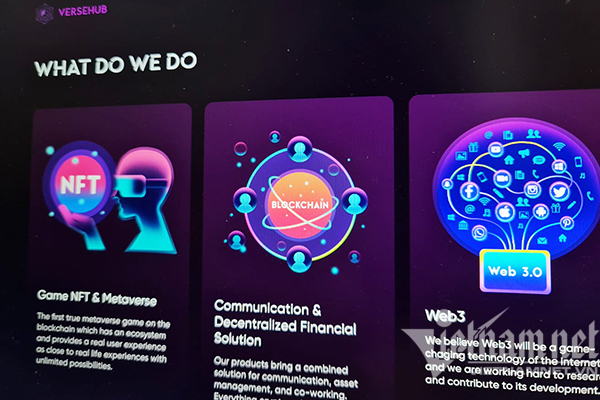 VerseHub is one of many Vietnamese startups developing a virtual universe. (Metaverse). Photo: Trong Dat
According to Yahoo News, VerseHub - a Vietnamese technology startup - has received $1 million by a group of angel investors. The startup develops technology products following the trend of the Metaverse virtual universe.
Since Facebook changed its name to Meta and confirmed it would pursue the development of a virtual world, Metaverse projects have become a hot trend in the international technology market.
According to Yahoo News, VerseHub is invested in by a group of unnamed investors, led by GameFi. The founders of VerseHub have had hands-on experience in creating Metaverse products, even before the trend spreads.
Canh Ho - co-founder and CTO of VerseHub - said that he initially wanted to set up a company in the UK but the startup will soon move to Vietnam to contribute to spreading the entrepreneurial spirit in his homeland.
Before receiving funding from a group of investors led by Gamefi, VerseHub had been incubating the project for six months and declined many invitations for cooperation, Canh Ho said.
The founders of VerseHub wanted to build a sustainable product instead of chasing short-term profits. Therefore, the research team had been quietly implementing their project for a long time, before calling for investment capital.
Before VerseHub, another Metaverse startup of Vietnam, Meta Spatial, had successfully raised capital from many investment funds, including Animoca Brands, the key investment fund in the first round of capital for Axie Infinity.
Trong Dat

Meta Spatial is a startup with the ambition to create metaverse virtual universes to bring real people into a virtual world that exists parallel to the real world.

Anyone can have another life inside a virtual world: what seemed like sci-fi movies only is coming very close.