The "super internet" 5G revolution is taking place all over the world, including Vietnam.
5G, together with AI, is expected to create revolutionary changes, from mobile devices and smart cities to healthcare services, transportation and robots.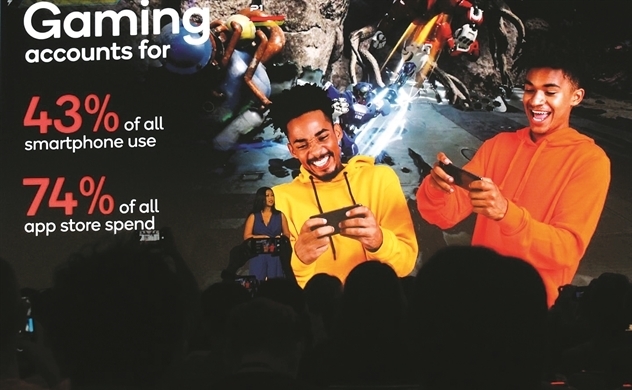 Verizon CEO Hans Vestberg thinks 5G will offer things that people have never seen from wireless technology.

At the Snapdragon Technology Summit, Qualcomm Technologies' Cristiano Amon said 5G technology will be deployed all over the globe with super-fast multi-gigabit speed. 5G will offer opportunities for users to connect and communicate in ways that people have never imagined. 

5G, together with AI, is expected to create revolutionary changes, from mobile devices and smart cities to healthcare services, transportation and robots.
To date, over 230 5G devices have been launched globally. It is expected that over 1.4 billion 5G smartphones will be in circulation worldwide by 2022.
In 2019, more than 40 mobile network operators officially provided services on the 5G platform. More than 40 hardware equipment manufacturers announced 5G products, and 325 mobile network operators in 109 countries invested in 5G.

In Vietnam, in early August, Viettel integrated network infrastructure and tried 5G in District 10, HCM City. VinaPhone and MobiFone, the other two large mobile network operators, both got a license to deploy 5G and do trial broadcasting in some districts in HCM City.

According to Viettel, 5G trial connection speed reaches 1.5-1.7 Gbps, or 40 times higher than 4G speed and 100 times higher than 3G. With the speed, it takes only several seconds to download a film.

Experts also said 5G promises to serve Vietnam's plan to develop a digital economy and build an ecosystem more friendly to IoT.

In building smart cities, for example, 5G allows more widespread applications, from water and waste treatment to transport and healthcare center monitoring.

S T Lieu, president of Qualcomm Taiwan and Southeast Asia, said 5G helps build smart cities in Vietnam from many smart infrastructure such as connected transport and offices, smart homes, smart museums and smart stadiums.

Vietnam is promoting industrial production, so when there is 5G connectivity, combined with smart factory systems, smart cities and 4.0 industry, it will grow strongly in the future.

The representative from Qualcomm thinks that the 5G trial in 2019 and commercialization in 2020 is a reasonable plan. Vietnam has strong 4G LTE technology, so it will not be difficult to upgrade to 5G.

Some experts believe that 5G deployment is the opportunity for Vietnam to change its ranking on the world's technology map. Vietnam's commercialization of this technology in 2020 to become one of the first countries to deploy 5G is in line with the effort to catch up with the 4.0 revolution. 
Ha An

As part of the government's plan to create incentive for domestically manufactured 5G products, three major Vietnamese enterprises have officially announced their 5G research and production roadmap.

Leading technological corporations in the world predict that in the near future, the number of 5G subscribers will soak impressively.