A project is being implemented with the participation of Vietnamese scientists who are trying to use AI to discover Covid-19 infections through coughs.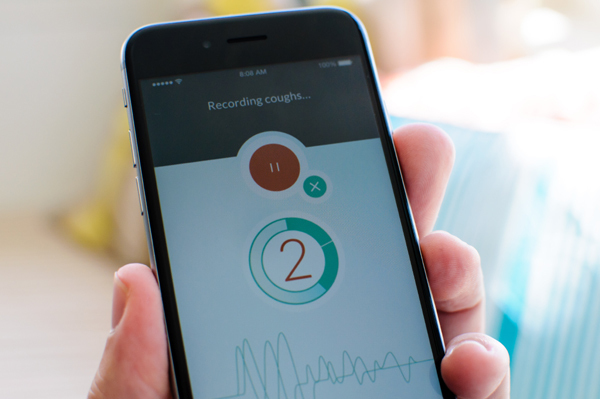 MIT in the US in January announced research which notes that when coronavirus just penetrates into body, it still hasn't created the symptoms of fever and cough, but it has created slight damage in lungs. The damage can be recognized through coughs. Therefore, when patients are asked to cough, the sounds can help detect the presence of a virus.
AI can be used to find Covid-19 infections through coughs. This is being implemented by 'teaching' AI to 'listen' to thousands of cough samples of infected and uninfected people.
AI will realize the common characteristics of the coughs of people with lung damage, thus detecting Covid-19 infected people. The characteristics comprise signals which cannot be differentiated by human hearing.
MIT's solution recognizes infected people with the high accuracy rate of 97 percent. It has been registered with the US FDA, and is now waiting for a license to be put into use.
A group of Vietnamese scientists, including Dr Vu Xuan Son of Umea University (Sweden), Dr Vu Huu Hiep from Google's Machine Learning, and Dr Harry Nguyen from Glasgow University (the UK) have set to work on a solution of using AI to analyze coughs.
The project also includes 200 AI experts and some founders of Vietnamese technology firms.
The project, named AICOVIDVN, aims to develop a tool that helps agencies discover Covid-19 infected people quickly and easily.
When people's coughs are recorded by cellphones, AI will analyze the sound and give a diagnosis if they are infected with nCoV.
According to the AICOVIDVN research team, their solution will help screen and find Covid-19 infections quickly, with no testing required. The method will help minimize the cross-infection risks at testing areas where many people are gathered.
To date, the project has collected 1,700 cough record samples of Covid-19 infected people in Switzerland and India. It also has cough samples from other open sources.
As of June 2021, AICOVIDVN had processed, cleaned and labelled 7,000 data samples.
AICOVIDVN is planning to call for the contribution of 10,000 records of coughs from the community. Of these, the project needs 100-150 cough records of infected people.
It is expected that AICOVIDVN's solution will be transferred to appropriate agencies for inspection and upgrading. The research team believes that this tool can help discover infections in many different stages, even when there are no symptoms.
The research team hopes that their work will be combined with robotcalls in order to detect Covid-19 infections. It wants to connect to app developers to create apps that help people examine their health conditions themselves. 
Trong Dat

To prevent overloading at centralized quarantine facilities, the Ministry of Health has allowed people categorized as F1 cases (having close contact with Covid-19 patients) to be under home quarantine. 

The Ministry of Health (MOH) will pilot a medical quarantine program directed at migrants in Quang Ninh province in July. Smart bracelets will be one of the technological solutions used.