The Vietnam team of four students from the University of Engineering and Technology under the Vietnam National University, Hanoi won the second prize at the ASEAN Cybersecurity Competition held in Thailand.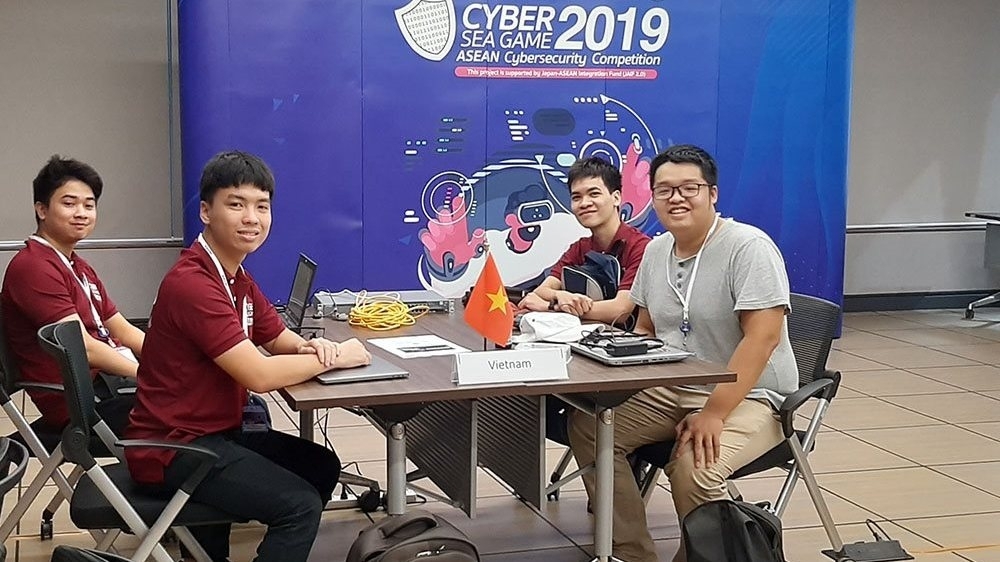 The Vietnam team at the competion
Cyber SEA Game is a contest on information security skills for under 30-year candidates in ASEAN under the sponsorship and cooperation of Japan.
The competition took place in Thailand on November 21 with the participation of 10 teams from ASEAN countries including Vietnam, Laos, Cambodia, Thailand, Brunei, Myanmar, Indonesia, Malaysia, the Philippines and Singapore.
The competition valued candidates' skills of investigating network safety, decoding, computer network defence, troubleshooting, and assessing system safety.
The Vietnam team scored 3,020 points after seven hours of competition, only 80 points lower than the leading team from Thailand and 250 points higher than the Indonesia team who came in third.
The Vietnam team has made considerable achievements over the past ASEAN Cyber SEA Game competitions, winning the first prize in 2015 and the third prizes in 2017 and 2018.

The Authority of Information Security made a request that all state offices, organizations, and businesses urgently scan and uninstall any possible malware released by a large-scale Advanced Persistent Threat (APT) attack to VN'S cyber space.

The Ministry of Information and Communications has decided to establish the Viet Nam Cybersecurity Emergency Response Teams/Coordination Center (VNCERT/CC).