Rapid economic development, plus climate change, poses big threats to water sources in Vietnam, according to a World Bank (WB) report.
Floods, pollution and the competition among industries using a lot of water in the dry season are risks.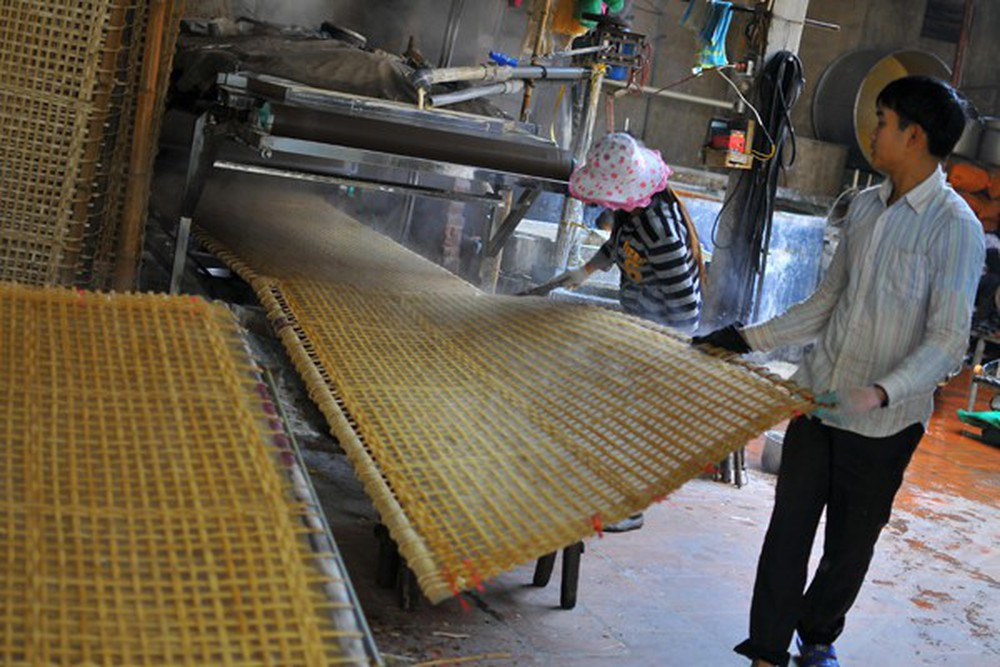 The World Bank pointed out that water resources in Vietnam are too dirty, too little, and supervised by too many management bodies.

Water pollution is emerging as the biggest threat for the national economy.

Water pollution affects people's health, possibly causing a 3.5 percent decrease of GDP by 2035.
The World Bank pointed out that water resources in Vietnam are too dirty, too little, and supervised by too many management bodies.
Meanwhile, the low quality of water will affect the rice quality and yield. The calculation model doesn't even consider the consequences caused by other kinds of water pollution, including saline intrusion of surface and underground water.

Rapid urbanization is believed to be the reason behind the increased water pollution. Industrial and urban waste water are the biggest polluting sources.
Only 46 percent of households in urban areas have outlets connecting to public sewer systems and only 12.5 percent of urban waste water can be treated before it goes to water sources (the Ministry of Construction 2019).

In the next 15 years, urban waste water is predicted to account for the largest proportion of total waste water, about 60 percent, while industrial waste water will account for 25-28 percent and urban waste water 12-15 percent.

Many sources of untreated industrial waste water are discharged into the environment. By the end of 2018, centralized waste water treatment systems treated only about 71 percent of industrial waste water.

Agriculture produces a large proportion of waste from fertilizer and other items. As much as 80 percent of the total 84.5 percent of livestock waste each year is discharged into the environment without treatment.

Livestock waste with nutrients, pathogens and volatile compounds are causes of pollution of water, air and soil. The application of intensive farming techniques makes pollution more serious due to fertilizers and pesticides.

Aquaculture is considered an important production field in Vietnam, which brings foreign currency thanks to big exports. However, it is a big polluting source. The current legal framework and the regulations on food safety are not enough to prevent hazardous waste from fish cages from entering the environment.

The major reason behind water pollution, as the World Bank pointed out, is the inappropriate investment in waste collection and treatment.

By the end of 2018, Vietnam had 326 industrial zones throughout the country, including 251 operational ones. Of these, 220 IZs, or 88 percent, had built waste water treatment systems (the Ministry of Planning and Investment 2019). However, the systems can treat only 71 percent of total waste water.

Most of the large rivers in Vietnam originate from neighboring countries. Therefore, Vietnam's water resources are vulnerable because of exploitation activities in the upper course. 
Kim Chi

Northwestern provinces are aware of the possible consequences of climate change and understand that protecting the environment is urgently needed.
After nearly two years of implementing a government resolution on sustainable and climate resilient development of the Mekong Delta, known as Resolution 120, a number of policies have been revised to enable the region's comprehensive development.