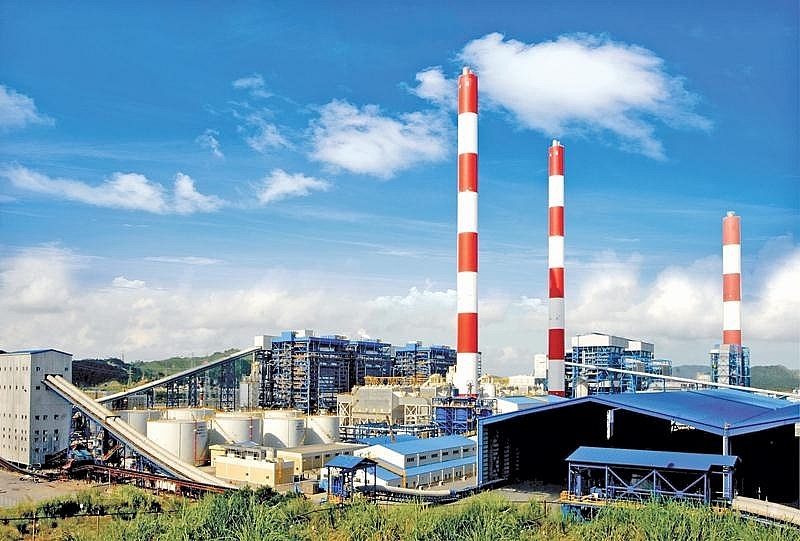 SCIC fully divest out of Quang Ninh Thermal Power
SCIC recently announced to auction off its 51,401,089 shares (11.42 per cent) of Quang Ninh Thermal Power JSC (QTP).
SCIC wishes to sell at the price of VND23,800 ($1.03) per share, however, at the November 18 session QTP was at only VND11,200 (49 US cent).
SCIC is currently the third-biggest shareholder in QTP, just behind Power Generation Corporation 1 (42 per cent) and Pha Lai Thermal Power JSC (16.35 per cent).
The two biggest shareholders following SCIC are Vinacomin-Power Holding Corporation (10.62 per cent) and REE Corporation (9.35 per cent). In recent years, REE has been trying to acquire other companies in the field of energy and water.
QTP has a total capacity of 1,200MW, 600MW of which went into operation in 2009, and the rest in 2013, producing limited profit.
Due to foreign currency debt, QTP is affected by exchange rate fluctuations. Experts estimate that each additional increase in the exchange rate will increase the financial cost of this business by VND77 billion ($3.35 million) per year.
In return, the production cost and variable costs of QTP are both lower than other listed thermal power facilities.
The main input materials of QTP are mainly sourced from coal mines in the Northeast coal basin. QTP signed a long-term coal trading contract with TKV to ensure stable input.
In the first nine months of this year, QTP recorded a net revenue of VND7.4 trillion ($321.74 million), up 13 per cent over the same period last year. After deducting the cost price, the remaining gross profit is VND734 billion ($31.91 million), equivalent to the same period last year.
Meanwhile, the company's financial expenses stood at VND438 billion ($19 million), mainly due to decreases in exchange rate differences and interest rates.
Along with that, general administrative expenses were steady at around VND44 billion ($1.9 million), equivalent to the same period last year.
By the end of September 30, the total assets of QTP were VND11.15 trillion ($484.78 million), formed from VND4.48 trillion ($194.78 million) of equity and debt to pay of VND6.67 trillion ($290 million). VIR
Tan Duong
State-owned enterprises (SOEs) face unique challenges when it comes to attracting foreign financing for infrastructure projects. But there are solutions.  

The losses incurred by state-owned enterprises (SOEs) from outward investment projects in 2018 reached $367 million, a sharp increase of 265 percent compared with 2017, a report shows.