SEA Games 32 torch set to arrive in Hanoi
The torch of the 32nd Southeast Asian Games (SEA Games 32) is scheduled to land in Hanoi on March 22 as part of its ongoing tour to the 10 ASEAN nations.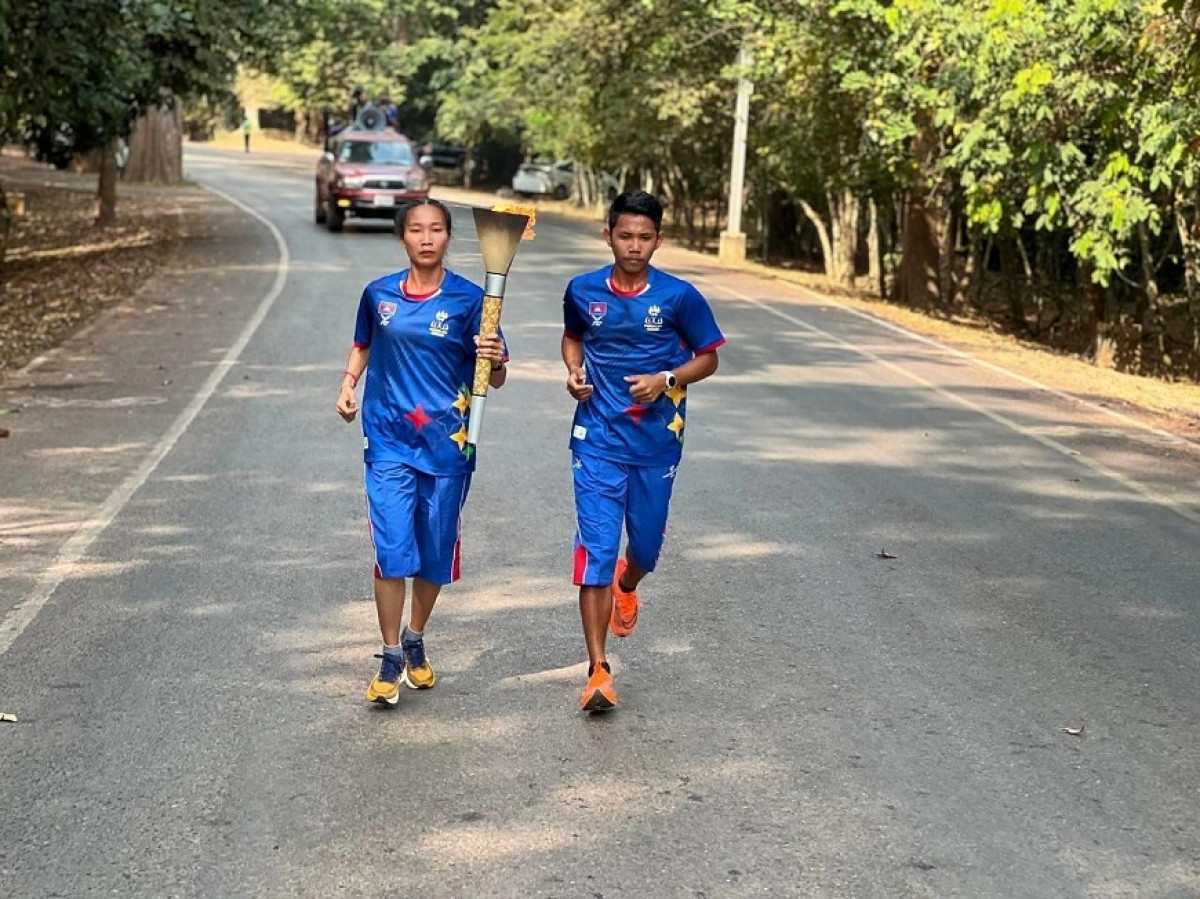 This comes after King Norodom Sihamoni presided over a torch lighting ceremony on March 21 at Angkor Wat in Cambodia.
The torch is to be carried around the region, with its journey starting by circling the famed temple Angkor Wat. On March 22, it will depart Cambodia to begin a tour of the 10 ASEAN nations, and Vietnam is its first destination.
Moving forward, on April 27 the torch will return to Cambodia.
This marks the first time that Cambodia will host the regional competition, along with hosting the ASEAN Para Games 12, with the event being held from May 5 to May 17 and June 3 to June 9, respectively.
Source: VOV