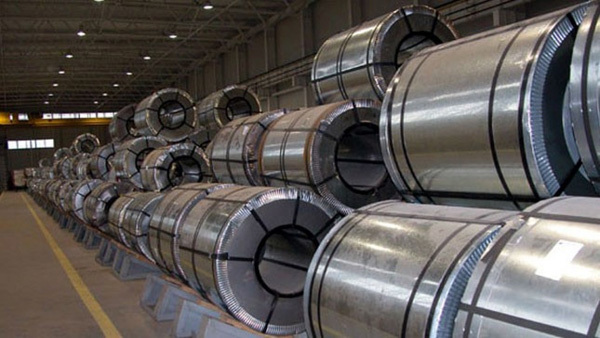 Iron and steel products record strong export growth by mid-November.
The first two weeks of November saw Vietnam rake in US$14.61 billion from exports, raising the country's total export value since the beginning of the year to US$284.45 billion, a year-on-year increase of 17.7%.
Most notably, iron and steel joined the US$10-billion export product club for the first time, alongside six other groups of commodities, namely phones and components, computers, electronic products and components, machinery, garments and textiles, footwear, and timber and wood products.
Among the key hard currency earners, phones and computers recorded the highest earnings of US$48.8 billion and US$43 billion respectively, while machinery and equipment ranked third with turnover of US$31.77 billion.
They were followed by garments and textiles that grossed US$27.52 billion and timber and wood products that bagged US$12.67 billion in export value.
During the reviewed period the export value of iron and steel products by mid-November reached US$10.27 billion, representing a year-on-year rise of 136.6%.
According to the Vietnam Steel Association (VSA), iron and steel exports since the beginning of the year have enjoyed a number of advantages, particularly as the consumption demand in several foreign markets has bounced back.
The recovery of the global construction markets has facilitated export activities of large local enterprises, including Hoa Phat, Nam Kim, and Ton Hoa Sen.
Robust export growth has also been recorded in markets such as Europe, the United States, ASEAN member states, and China.
Source: VOV

The Ministry of Industry and Trade (MoIT) has forecast that total import-export revenue this year may reach a new record, at between 640 - 645 billion USD, with a slight trade deficit.

Vietnam's export turnover is estimated at US$27.3 billion in October, bringing the figure in the first ten months of 2021 to $267.9 billion, up 16.6 percent against the same period last year, the General Statistics Office announced on October 29.