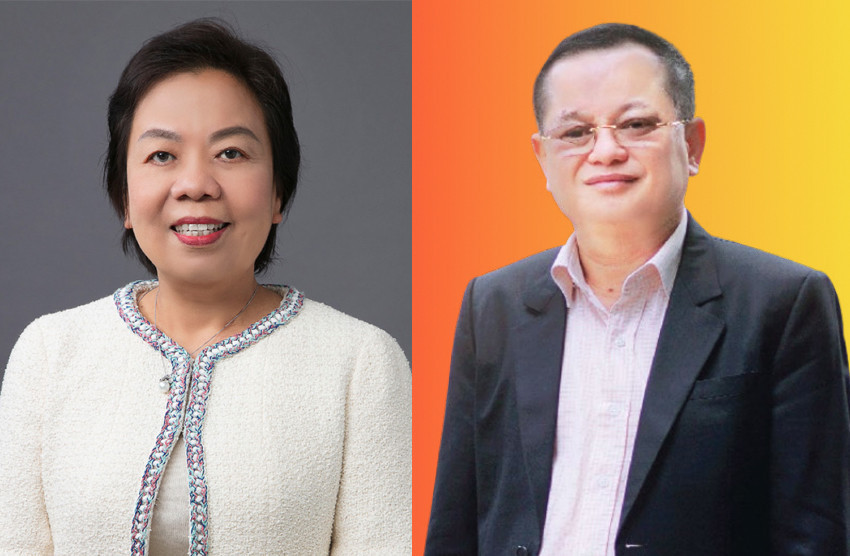 Minh Phu Seafood (MPC), the leading enterprise in shrimp hatchery and export, has publicized documents for the 2023 annual shareholders' meeting, catching attention of the public with most of the targeted business norms lower than in 2022. The production output is expected to be at 45,000 tons and export turnover at $540.5 million, decreasing by 30 percent and 13 percent, respectively, compared with last year.
The seafood producer plans to obtain VND12.79 trillion in revenue this year, down 22 percent from last year, and VND639 billion in post tax profit, down 23 percent.
MPC's took a step back in its business in the first quarter 2023 with revenue just equal to half of that of the same period last year, at VND2.123 trillion, or 17 percent of the yearly plan. It has reported a post-tax loss of VND98 billion.
In addition to the sales decrease, MPC's difficulties also came from the bad business results of shrimp breeding companies of Minh Phu Loc An, Minh Phu Kien Giang and breeder production company Minh Phu Ninh Thuan. The inventories accounted for 50 percent, worth VND4.741 trillion.
Meanwhile, Vinh Hoa Seafood (VHC), the biggest catfish company owned by Truong Thi Le Khanh, has reported a modest profit in the first quarter which was nearly half of that of the same period last year. The first quarter financial report showed revenue of VND2,221.58 billion, down 32 percent, and post-tax profit of VND218.98 billion, down 60 percent. The gross profit margin dropped sharply from 23.8 percent to 17.3 percent.
The sharp fall was attributed to the decrease in exports to key markets, especially the US. In March alone, exports to the US brought turnover of VND393 billion, down 40 percent. The figures were VND197 billion and 69 percent, respectively, for February.
Prior to that, in 2022, Vinh Hoan had revenue of VND13.23 trillion and post-tax profit of VND1.975 trillion, or VND230 billion in revenue and VND375 billion in profit higher than planned.
Despite the fall in the fourth quarter in 2022, the US remained the largest market for Vinh Hoan with catfish revenue of over $248 million.
Like other seafood companies, Vinh Hoan has set lower business targets for 2023 with revenue of VND11.5 trillion, down 13.1 percent compared with 2022, and post-tax profit of VND1 trillion (- 49.4 percent)
Nam Viet JSC's (ANV) business results in the first quarter clearly reflected the growth decreases because of inflation. Its net revenue and post-tax profit were VND1.155 trillion and VND92 billion, down 56 percent. As of March 31, ANV's inventories had reached VND2.666 trillion, accounting for 47 percent of the company's total assets.
In 2021, China made up 22 percent of ANV's revenue. However, in 2022, the revenue from the market dropped by 27 percent compared with 2021 because of the Zero Covid policy applied by China, and the revenue from China accounted for only 11 percent of total revenue.
In 2022, ANV got VND4.897 trillion in revenue and VND674 billion in profit.
Challenges in 2023
According to VNDirect Securities, the seafood sector is facing great challenges. The demand for seafood is weak because of high inflation rates. The high inventory level also has affected US seafood imports in the short term. As inventory in the market is still high, importers had to stop or reduce new orders in the last months of 2022 and the first months of 2023.
The recovery in seafood exports to the Chinese market has not regained expectations. The seafood export turnover in the first four months was just $364 million, down 30 percent because of the sharp fall of key products such as shrimp and catfish.
Vietnam's shrimp products now have to compete fiercely from Ecuador and India which have great advantages in frozen, small-size and cheap products. As for catfish exports, export turnover to China dropped by 68 percent in the first four months of the year.
VNDirect Securities believes that because of the weak demand from key markets and high production costs, listed seafood export companies, especially catfish ones, must be cautious when setting up business plans for 2023.
Shrimp exporters are more optimistic about business performance in 2023. However, with the challenges for the shrimp sector, VNDirect thinks the plans of enterprises are 'ambitious'.
Duy Anh