Sign of things to come in fashion?

Forever 21's filing for bankruptcy is pointing at deep industry-wide issues that all fashion retailers face.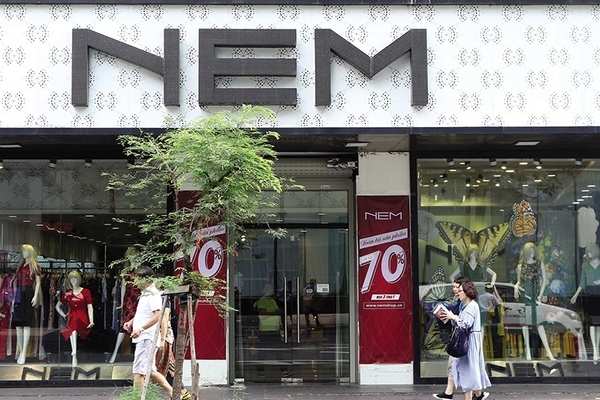 Aggressive expansion does not always equal financial success
While most choose to yield, Stripe International from Japan decided to take the battle and expand instead – and it remains to be seen how Stripe International is planning to take the same hurdles Forever 21 stumbled into, and whether the US fashion retail scene is not-so-distant future of Vietnam.
Last week, after 35 years of success, US fashion retailer Forever 21 officially filed for Chapter 11 bankruptcy protection in order to restructure its business. This would include exiting most of its international locations in Asia and Europe, and continuing operations in Mexico and Latin America only.
Forever 21 has roughly 800 stores globally, 300-350 of which it will close, including 178 across the US, although they do not expect to exit any major markets in the country.
"This was an important and necessary step to secure the future of our company, which will enable us to reorganise our business and reposition Forever 21," said Linda Chang, executive vice president of the fast-fashion retailer that caters to teenagers.
In the filing to the US Bankruptcy Court in Delaware, Forever 21 listed both its assets and liabilities in the range of $1-10 billion. With the move, the company joins a growing list of retailers filing for bankruptcy protection, beset by industry-wide ails.
Retail experts highlighted five reasons behind Forever 21's bankruptcy, only two of which can be construed as in-house, while the other three are issues the entire fashion retail industry has its hands full dealing with.
Rapid expansion is the first of these reasons. Forever 21 claimed to be the fifth-largest specialty retailer in the US with the aim to "become an $8 billion company by 2017 and open 600 stores in the next three years." Since the 2000s, Forever 21 began to open huge stores in commercial centres, such as a four-storey store with 151 fitting rooms in New York's Times Square.
However, aggressive expansion came with massive debt and a huge amount of retail real estate to be rented – putting enough pressure on the company to make it crack.
Moreover, fashion cycles are getting shorter. Previously, a fashion item could be trendy for a couple of years, but now this time is more likely to be three to six months, with the life cycle of even super luxury items decreasing from five to around two years, increasing inventory issues for all.
Forever 21's variety of brands of different styles and profiles, coupled with the shortening fashion cycles have spread the retailer too thin. While the majority of Forever 21 stores offer various selection, other lines like XXI Forever, For Love 21, and Heritage 1981 all bring a mixed bag of styles that are overwhelming to manage. The store has also dabbled in creating a home decor, tech accessory, and cosmetics line that is cheap in price but lacking in durability.
Additionally, traditional retailers are facing fierce competition from e-commerce platforms. The omnichannel trend is evolving fast, aided by the advancement of new technology to bring more ­convenience, customisation, and ultra-fast delivery times expected to dominate the retail segment.
"Retailers, who depend on debts to fuel their growth, are usually heavily affected by the downfall of the market," said Greg Portell, lead partner of global management consulting firm A.T. Kearney.
These systemic challenges have the US fashion retail market in their grip. So far this year, retailers have closed 8,200 stores in the US alone, surpassing the 5,600 stores closed last year, according to global research and advisory firm Coresight Research. Of these, Payless ShoeSource and Gymboree of the US filed for bankruptcy twice and closed nearly 3,000 stores. Coresight forecast that the number of closed retail stores could rise to 12,000 by the end of 2019.
A few steps behind
Over the past few years, Vietnam has been emerging as a target for fast-expanding global fashion retailers, like Spain's Zara, Sweden's H&M, and Japan's Uniqlo and Stripe International, for its dynamic market and ever-increasing incomes. However, their gusto for expansion might just bring them to the same fate as Forever 21, unless they can find workable answers to the very same challenges.
Stripe International, the Japanese fashion company which entered Vietnam through the acquisition of local NEM Fashion two years ago, stepped up its offensive by buying up Global Fashion, the owner of women's shoe brand Vascara, just two weeks ago.
Tying up with global giant Stripe got the hopes up of NEM then and Global Fashion now, giving them expectations that the large casual clothing company will help them expand operations in both local and international markets.
"Stripe International's experience will help us launch more high-quality product lines, expand faster, and help products reach more women across the country," said Le Canh Bich Hanh, freshly retired CEO of Global Fashion.
She added that Vascara's network of stores has been doubling every year since 2007 and reached 134 to welcome 1.5 million purchases last year.
For NEM, its operation did not prove so bright as planned. In September 2018, a year after NEM was acquired by Stripe International, VietinBank announced the sale of the company's debt of VND111 billion ($4.9 million) backed up by VND33.9 billion ($1.5 million) of NEM's inventory as of June 30, 2018.
Accordingly, NEM Trading JSC's debts as of August 22 last year included VND61 billion ($2.7 million) in principal, VND35.3 billion ($1.56 million) in interest, and VND14.5 billion ($641,592) in overdue interest. This has raised concerns that the backing by a Japanese partner was not enough to get NEM back into the competition.
Vietnam is only one piece of the global Stripe mosaic which now consists of 20 brands, many of which have been added in the last three years including Smarby (baby and youth apparel), Kitsuné Creative (French lifestyle company), and 913 (soy food brand). With the latest acquisition of Vascara, the group's total number of stores has increased to more than 1,400.
Stripe International's growth trajectory brings to mind Forever 21. They are both fast fashion brands that are expanding rapidly, collecting brands with different profiles that make inventory management difficult. The question remains whether Stripe can learn from Forever 21's failure and avoid the same plight. VIR
Kim Huong 

Vietnam's apparel industry will be a key beneficiary from the ongoing US-China trade war and the subsequent diversification strategies of US retailers, a research entity of Fitch Group has forecast.

Vietnam and Bangladesh are forecast to reap benefits from becoming alternative sourcing destinations as the fashion sector is reckoned the most exposed amid an escalating US - China trade war, according to Fitch Solutions analysts.