Smart-bracelet program on quarantined migrants to begin in Quang Ninh
The Ministry of Health (MOH) will pilot a medical quarantine program directed at migrants in Quang Ninh province in July. Smart bracelets will be one of the technological solutions used.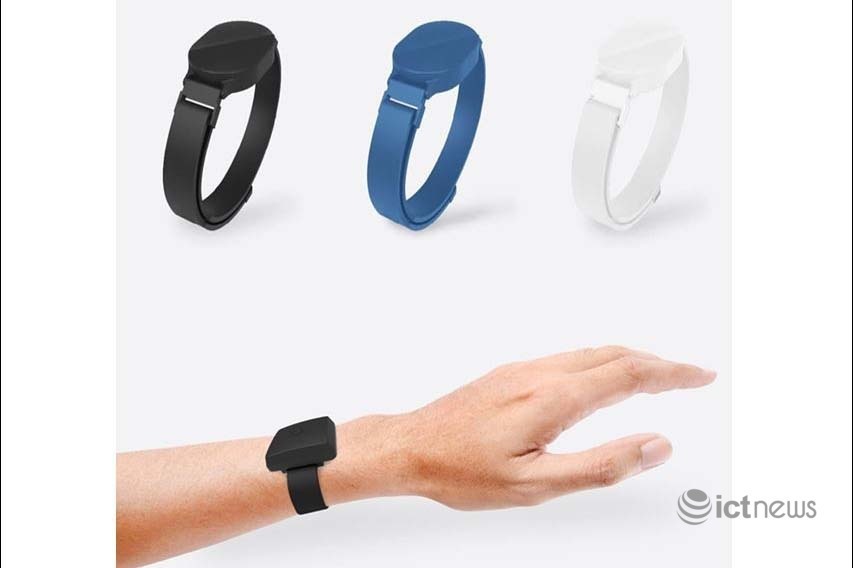 To prevent the spread of Covid-19 to the community, the guide to medical quarantine for migrants stipulates requirements on medical isolation for those who enter Vietnam via international border gates, including airports, land and port border gates, as well as the organization of implementation tasks.
The guidance covers people entering Vietnam, under regulations of the Vietnamese Government and the National Steering Committee for Covid-19 prevention and control. It also covers the agencies, organizations and individuals related to medical management, isolation and migrants' health self-monitoring.The document does not apply to people who enter Vietnam to work for less than 14 days.
To ensure the feasibility of the rules, MOH will use the guide for migrants on a trial basis in Quang Ninh in July before it applies the rules nationwide.
In addition to the apps VHD and tokhaiyte.vn for compulsory medical declaration, and Bluezone, the app that detects close contacts, smart bracelets will be applied by MOH in Quang Ninh from July 1 to July 31.
Before entering Vietnam, migrants have to make compulsory medical declarations via VHD/Bluezone on smartphones or on tokhaiyte.vn website within 36 hours before the departure time at departure border gates, and save QR codes on smartphones. They can also print the QR codes on paper.
If the people entering Vietnam through land or port border gates don't use smartphones and don't have people who make medical declarations for them, they will have to make declarations at the border gate of entry.
After that, migrants must register for hotels for concentrated quarantine, name the places for self-quarantine and the addresses of accommodations during the self-quarantine via VHD app or tokhaiyte.vn.
When entering Vietnam via border gates, migrants will receive and install simcards, install and turn on VHD and Bluezone apps, as well as Bluetooth and GPS. If migrants don't use smartphones, they will receive and wear smart bracelets.

The Ministry of Health (MOH) will pilot a medical quarantine program directed at migrants in Quang Ninh province in July. Smart bracelets will be one of the technological solutions used.
Migrants will be requested to use the tools for 28 days after entry.
As guided by MOH, during the medical quarantine time at concentrated medical facilities, managerial officers at the facilities need to help quarantined people scan QR Codes of the quarantine points at reception (for those wearing smart bracelets, help them scan QR Code); and examine and confirm that they have received the quarantined people listed on tokhaiyte.vn or VHD.
The officers also have the duty of disseminating requirements on Covid-19 prevention and control to quarantined people, requesting them to strictly follow the 5K principle, to watch for faces/voices on VHD three times a day at 7-9 am, 1-3 pm and 7-9 pm, and update medical declarations in case of unexpected health problems.
Six days before completing concentrated quarantine, quarantined people need to update their information on VHD about their locations and means of transport to be used when moving for home quarantine, the places where they will stay during the health self-monitoring time. They must commit to strictly follow prevention measures during that time.
As for those who don't use smartphones, managerial officers at medical quarantine facilities need to help them update information on VHD.
A representative of the Ministry of Information and Communications affirmed that using technology alone is never a sufficient answer, but combined with management regulations and administrative measures, it will be an effective solution to help prevent and control Covid-19.
To assist the supervision of medical quarantine, MIC has asked Vietnam's firms to develop technological solutions, including smart bracelets and smartphone apps.
According to the technology center for Covid-19 prevention and control, the smart bracelet was developed by Vietnamese businesses and is ready to support medical isolation management.
There are two kinds of smart bracelets to be used, under concentrated quarantine and after concentrated quarantine, including Bluezone and GPS bracelets.
The former has the expected price of $6 (VND138,000), using Bluezone open source code, and has a battery life of 30 days. It would be used for people who don't use smartphones, such as in factories, or for older people to support medical declarations.
The other will help manage quarantined people in quarantine zones, priced at $35 (VND800,000). It locates the wearers, with warnings about destroying or removing it. It has a battery life of 30 days, and can be recharged many times and can be reused. The bracelet can send alerts to medical workers when people leave the allowed areas or violate the predetermined routes.
"Bluezone combined with GPS bracelets can be used for isolation areas, for isolating a group of people or a family," said a representative of the center.
In addition, the management of medical isolation in concentrated isolation areas is supported by a camera system connected to the monitoring system designated by MIC.
A report found that as of June 24, 580 points had been connected, accounting for 94 percent of total points with connection capability in 58 localities with more than 7,340 cameras. 
Van Anh

The Ministry of Information and Communications (MIC) wants people to wear a tracking wristband during and after their concentrated quarantine period. The estimated production cost is $35.  

To prevent overloading at centralized quarantine facilities, the Ministry of Health has allowed people categorized as F1 cases (having close contact with Covid-19 patients) to be under home quarantine.