Smart-homes getting cheaper in Vietnam
In Vietnam, a smart-home installation package costs VND14-25 million.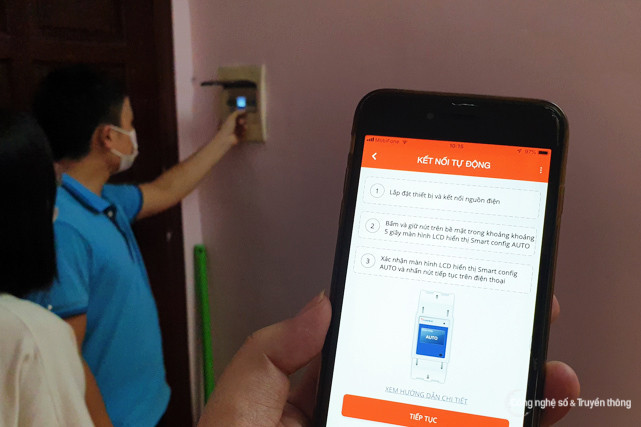 The latest report by Statista, a market analysis firm, showed that the global smart-home market was valued at $117.55 billion in 2022. The US smart-home market led the world with the value of $31.45 billion, followed by China, the UK, Japan and Germany.
Smart-homes are created by smart household-use appliances, control and connection devices, smart security, energy management and entertainment equipment and services.
The two categories of products and services related to smart household-use products and control/connection appliances accounted for the largest proportion in the smart-home market last year.
The household penetration rate of smart-home products globally was 14.2 percent in 2022 and is expected to reach 28.8 percent by 2027. The number of families using smart-homes in the world is expected to climb to 672.6 million by that time.
Statista predicted that the global smarthome market's revenue would be $222.9 billion by 2027, with the compound annual growth rate (CAGR) 2022-2027 at 12.47 percent.
Though market revenue is on the rise, the cost of installing a smart-home is on the decrease. It is expected that the total cost for a smart-home will decrease to $381.9, or VND8.9 million.
In Vietnam, the penetration rate of smart-home products and services is 11.9 percent at present. The 2019 population and housing census found that there were 26.9 million households. This means that 3.2 million Vietnamese households are using smart-home devices.
The penetration rate is expected to increase to 22.6 percent by 2027, according to Statista. As such, Vietnam would have 6 million households using smart-homes.
Revenue from Vietnamese smart-homes in 2022 was estimated at $232.3 million, while the figure is expected to surge to $460.1 million by 2027 with a CAGR of 12.51 percent.
Nguyen Duc Quy, CEO of Vconnex, a smart-home solution provider, said the cost for a Vietnamese household to install a smart-home in the common segment is between VND14 million and VND25 million.
Meanwhile, users can access separate smart-home products and services at just hundreds of thousands of dong or over VND1 million.
"The Vietnamese smart-home market is still not commensurate with the potential. To help develop the market, it is necessary to eliminate concern about prices. Smart-home providers need to develop technological solutions that can satisfy requirements in stability and safety," Quy said.
Despite economic, political and social upheavals in recent years, Statista's reports positive prospects for the smart-home market in the world and Vietnam.
The technical challenge of the smart-home market is the compatibility between devices, ecosystems, communication protocols, and the lack of a common standard.
But the problem will be solved because a common standard – Matter - was created in 2022.
Trong Dat