Vietnamese doctors are treating 14 severely ill patients with the SARS-CoV-2 virus, including one at risk of mortality.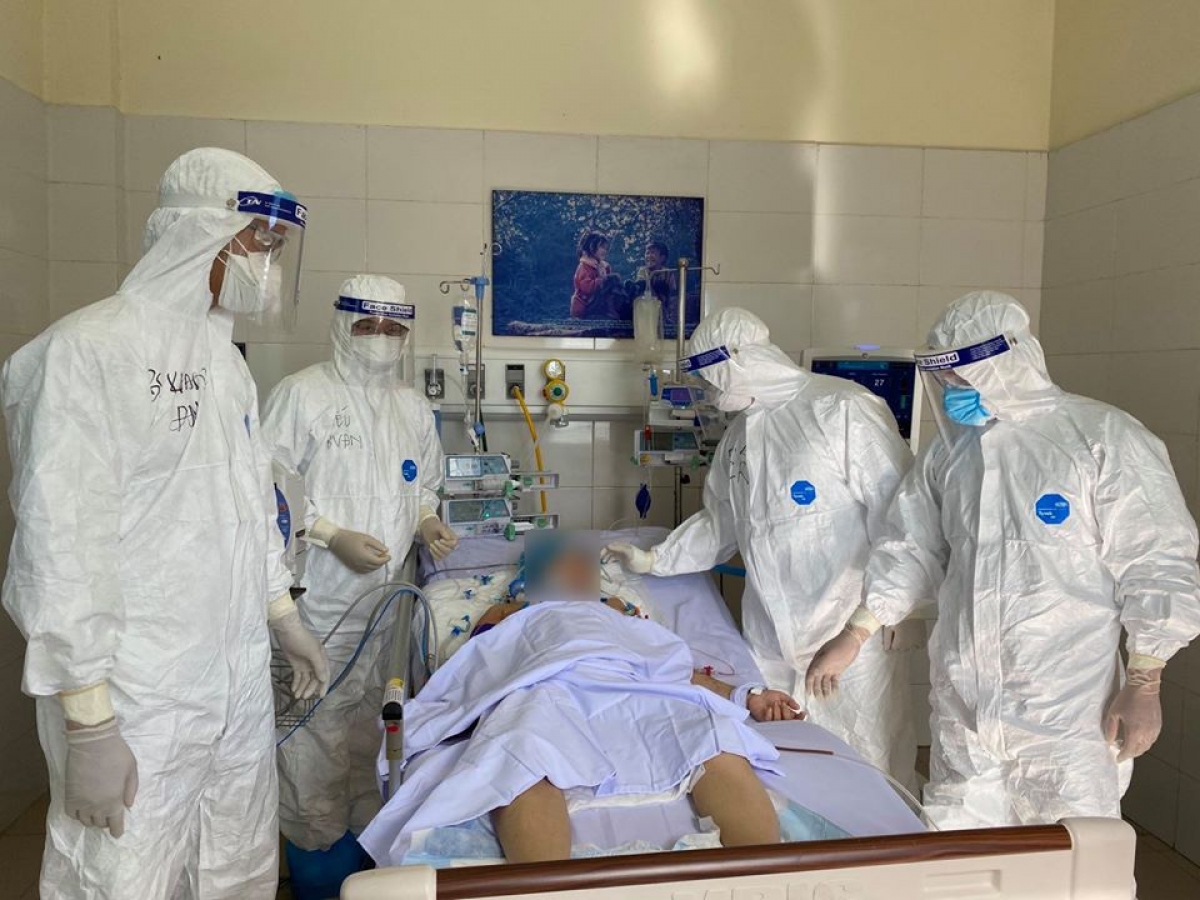 The patients are among 34 who have shown signs of a several deterioration in their condition since hospital admission, the National Steering Committee on COVID-19 Prevention and Control reported on May 14.
The National Hospital for Tropical Diseases is currently monitoring and treating the largest number of COVID-19 patients in Vietnam, with more than 330 cases admitted from various localities.
Of the total, 13 cases are severely ill and one case relies on the extracorporeal membrane oxygenation (ECMO), a life support therapy for critically ill patients to sustain life.
The 54-year-old patient on ECMO has suffered from hypertension and chronic kidney failure for years. He has undergone surgery to remove left kidney stones, as well as endoscopic ureteral lithotripsy.
He had spent one and a half months staying at the Hanoi-based Vietnam-Germany Friendship Hospital for hypertension and kidney failure treatment before testing positive for the virus on May 4. He has since been relying on the ECMO therapy and dialysis.
Ten other patients given treatment at the National Hospital for Tropical Diseases are being put on respirators due to multi-organ failure.
Meanwhile, a patient at a high risk of mortality is receiving treatment at Ho Chi Minh City's Cu Chi field hospital. The patient, returning from overseas, has required the ECMO therapy to sustain life.
VOV

Last week, my friend told me that his daughter, who is studying in the US, had just been vaccinated against Covid-19 just one day after returning in the US to attend college.