A teenager was diagnosed with a completely reversed viscera with the heart located in the right side of the chest. This is a rare condition, with the rate of 1 per 10,000 people.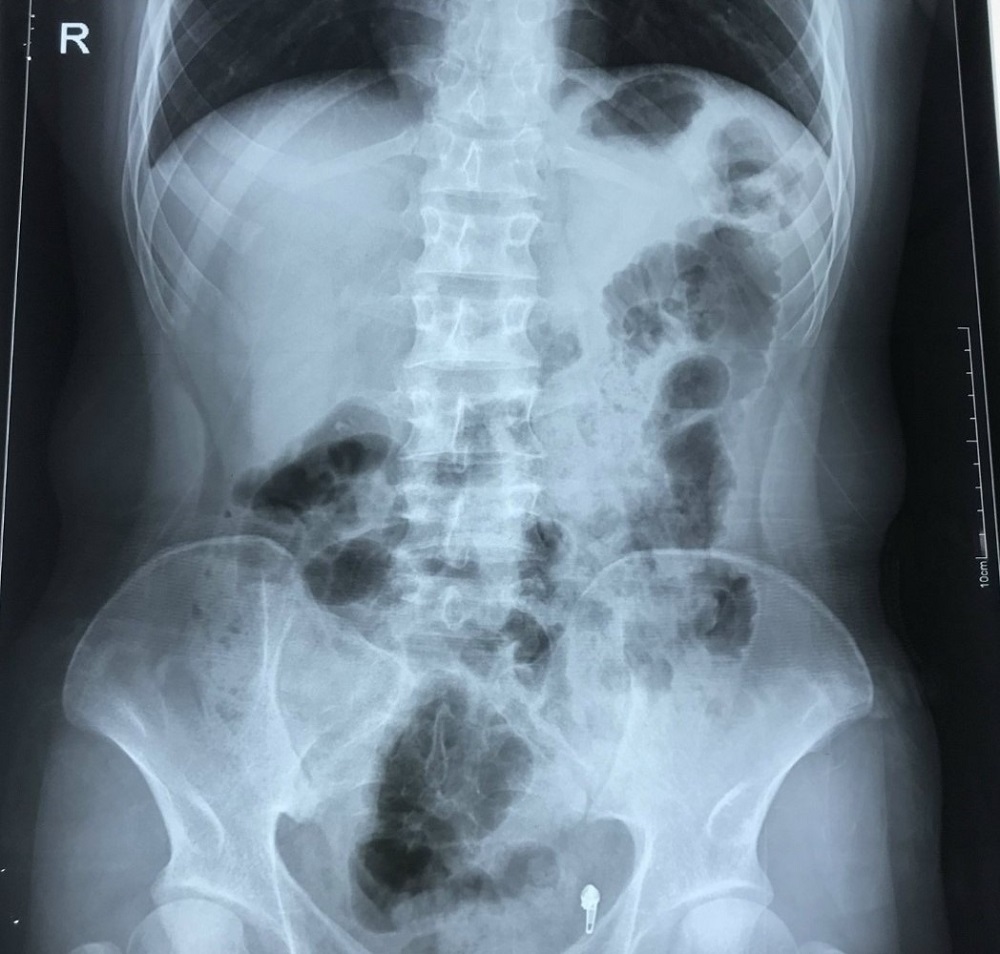 The patient's X-ray shows a reversed visceral condition with the heart in the right side of the chest. Photo courtesy of Duc Giang General Hospital
The 17-year-old boy in Gia Lam district, Hanoi, who was suffering from sudden abdominal pain in the right pelvic fossa, was brought to the emergency room at Duc Giang General Hospital.
After an abdominal ultrasound, X-ray, and blood test, doctors diagnosed the patient with appendicitis. However, doctors were surprised to find that the boy's heart was located in the right chest, in the opposite position compared to others.
Visceral inversion is a congenital condition in which the internal organs in the chest and abdomen are reversed, reflected in a vertical plane relative to their normal position. The viscera can be completely reversed or just a few organs.
This is a relatively rare form of recessive genetic malformation. Of those diagnosed, about 5-10% have congenital heart defects, while the rest have a normal life.
The patient's family said they had known about the situation from previous health examinations.
"This is the second case of this type at our hospital so far," said Dr. Nguyen Son Ha, Head of the General Surgery Ward.
Nguyen Lien

A 15-year-old woman in the northern province of Yen Bai has given birth to a boy with Harlequin ichthyosis, a rare disease.