Vietnam's labor productivity has been been surpassed by Laos and Cambodia is not far behind. Labor standardization and vocational skill development are facing 'unprecedented' challenges.
Nguyen Chi Truong from General Directorate of Vocational Training said at a recent workshop that Vietnam is trying to lure large foreign corporations, so it needs to prepare a good labor force. Foreign investors want workers with good skills.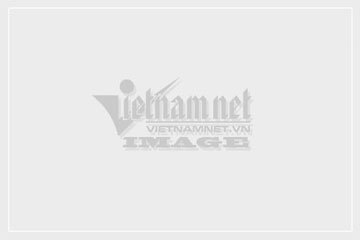 The General Statistics Office (GSO) reported that as of Q2 2019, Vietnam had 55.46 million workers aged 15 and higher, accounting for 57.65 percent of the total population.
Of these, trained workers who have degrees and certificates accounted for 22.37 percent (workers with higher education accounted for 10.82 percent, while workers finishing junior colleges, which have 3-year training, accounted for 3.82 percent. Vocational intermediate school graduates (2-year training) accounted for 4.65 percent, and primary vocational schools (short-term training) accounted for 3.08 percent of total workforce).
As such, 77.63 percent of workers have not been trained. They don't have degrees and certificates and lack recognized skills.
Truong pointed out that Vietnam's labor productivity is low compared with the rest of the world, including ASEAN.
"We are being surpassed by Laos, while Cambodia is very close to us," Truong said, adding that effective solutions are needed to improve workers' occupational skills.
He said that standardization and skill development for workers face 'unprecedented challenges'.
First, standardization and skill development is needed in many occupations, such as ventilation production and health examination from a distance, which arose during the Covid-19 crisis.
Second, skills are needed in jobs that apply unprecedented technology (such as new inventions of quantum engines, 5G bandwidth, digital transformation).
The slow change in awareness and the habit of recruiting based on degrees and certificates are also posing a threat to the standardization and development of skills for workers.
Experts said Vietnamese workers need to be trained in six major groups of competence, including Occupational Behavior, Career Adaptation, Application of Information Technology, Labor Safety, Physical Training, and Professional Ethics.
Nguyen Thanh Tuyen, deputy director of the Information Technology Department under the Ministry of Information and Communications (MIC), said that IT knowledge and skills are needed to satisfy the requirements of digital transformation.
"This is the field which can help workers solve problems effectively, not only specific questions, but questions in general," he said.
Meanwhile, Hoang Trung Hoc from Education Management Academy, put forward five skills that modern workers need to have, including capability to work in an environment with pressure, teamwork skills, professional attitude and manners, target management capability, and capability to adapt to new circumstances. 
Le Huyen

Vocational training programmes in HCM City have narrowed the gap between employers' expectations and employees' qualifications thanks to cooperation between vocational schools and businesses.

Graduates of vocational schools have many job opportunities due to businesses' increasing demand for workers with practical skills.