The Vietnam Buddhist Shangha has decided to suspend Venerable Thich Quang Thanh from the position of the abbot of Ky Quang 2 pagoda, after hundreds of human ash urns preserved at the pagoda were found piled up without identity labels.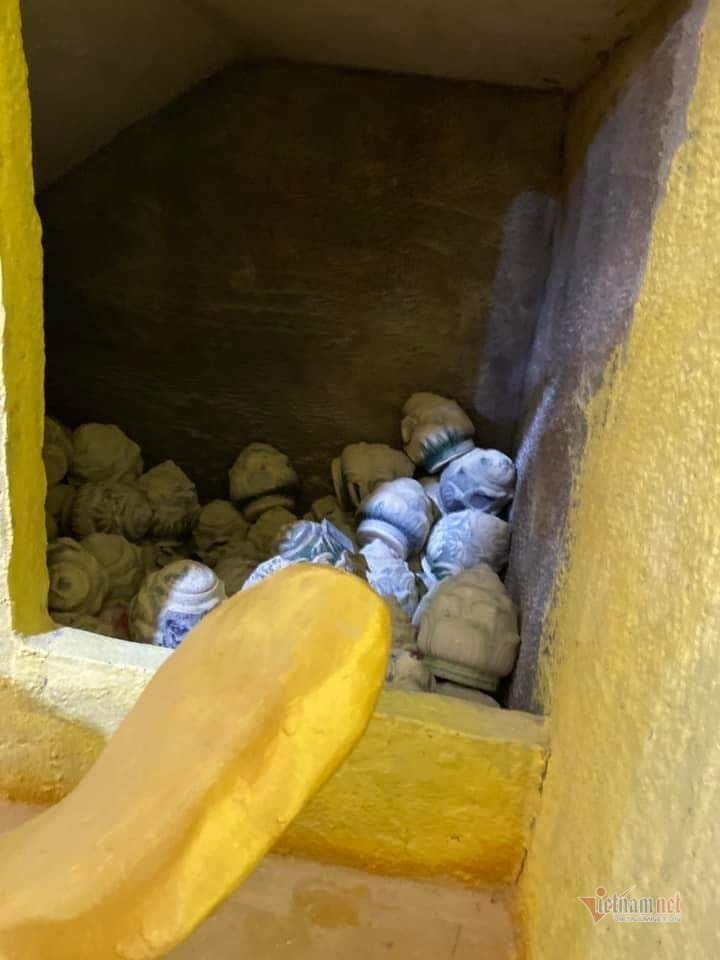 Human ash urns at the pagoda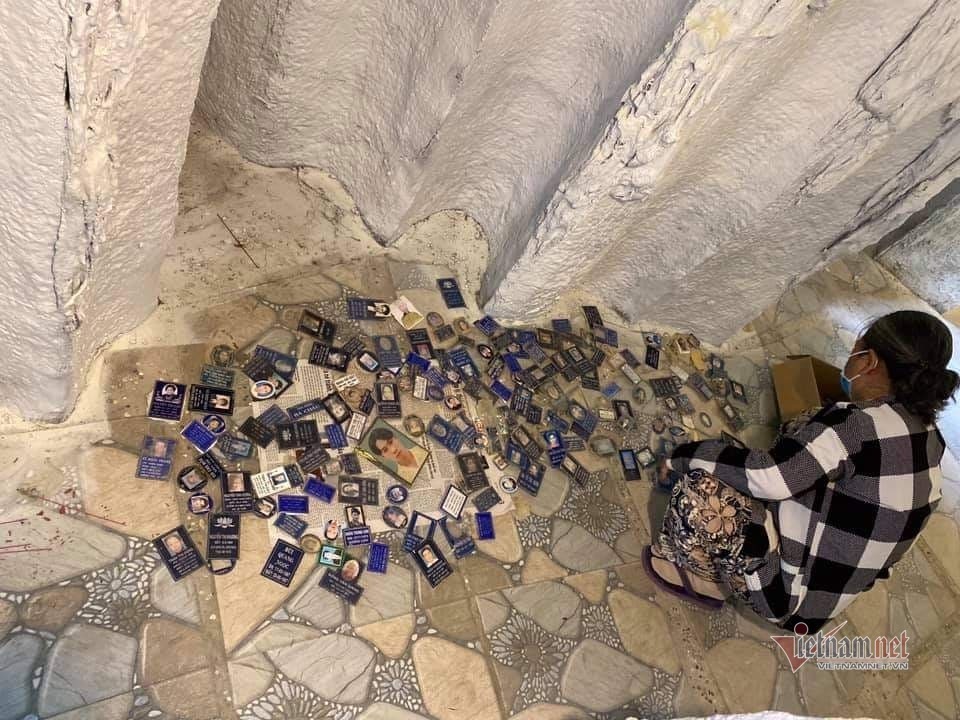 Pictures of the dead are left on the ground.
On September 1, photos showing many urns of ashes left on the ground or piled up at Ky Quang 2 pagoda were posted on social networks. Many urns had no label, meaning that the identity had been lost.
Many people whose urns of their family members preserved there flocked to Ky Quang 2 pagoda to ask for answers and solutions from the pagoda. .
Facing the frustration of the people, Venerable Thich Thien Chieu met with these families to admit his mistakes and accepted responsibility.
It has been reported that the pagoda had 883 urns but only 108 of them currently have pictures or tablets of the dead.
Venerable Thich Thien Chieu said the pagoda has received urns of family members of many Buddhists since 1975 and the pagoda has not received any fee for the preservation of urns. In early March, the pagoda repaired some works, and during this process, pictures and tablets stuck on many urns were lost.
The pagoda promised to coordinate with authorities to conduct DNA tests to identify the urns. However, according to the latest information, this task is impossible.
After the incident, the Vietnam Buddhist Shangha asked local Buddhist Shangha to survey the preservation of urns at all pagodas nationwide.
Ky Quang Pagoda 2, built in 1926 and originally called Thanh Chau Tu, was a village temple in Go Vap district, Ho Chi Minh City. In 2000, the pagoda was rebuilt on an area of nearly 7,500 m2.
Since 1994, Ky Quang 2 pagoda has been a place to take care of abandoned and disabled children. The temple now takes care of more than 240 orphans. At the same time, it is also a place for teaching and providing medical examination and treatment for thousands of people each week.
Thao Nguyen - Ngan An