The Viet Nam Association for Victims of Agent Orange/Dioxin (VAVA) this week sent a letter to the US courts asking for justice for Vietnamese victims of Agent Orange.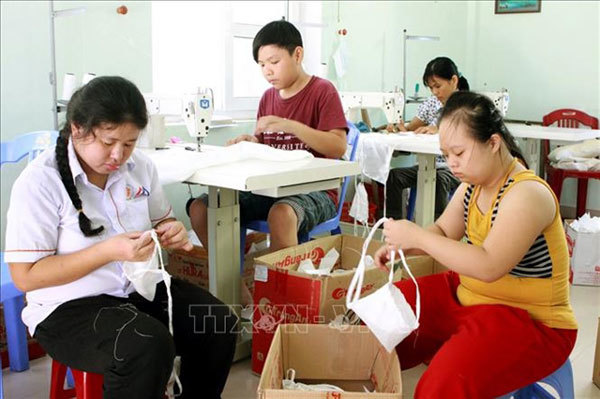 Vocational training provided for Agent Orange victims in Da Nang. — VNA/VNS Photo
US chemical group Monsanto was one of the main suppliers of more than 80 million litres of herbicides which contained the Agent Orange US troops sprayed over southern Vietnam from 1961-71 to clear dense tracts of tropical jungle that served as hideouts for the Vietnamese military.
Vietnam asks herbicidal suppliers for the US during the war to take responsibility by providing support to Vietnamese people and the environment, Major General Tran Ngoc Tho, VAVA vice chairman and chairman of HCM City's Association for Victims of Agent Orange/Dioxin, said in the letter.
The VAVA filed its first class-action suit in 2004, which pinned the blame on a total of 37 US chemical manufacturers – including Dow Chemical and Monsanto. However, the case was rejected three times by US courts, which claimed that there was no legal basis for the plaintiff's claims.
In March this year, a federal jury in San Francisco found Monsanto's Roundup herbicide was a substantial factor that directly caused the cancer of 70-year-old Edwin Hardeman from California, and instructed Monsanto to pay him compensation of nearly US$81 million.
In August 2018, the company was ordered to pay $289 million in compensation for past and future economic losses and punitive damages to the US citizen in a closely watched case that bears many similarities to the legal battle waged on behalf of the Vietnamese victims.
By highlighting these cases, the VAVA hopes the US courts will review the lawsuit and its progress since 2004 so that justice will be delivered to more than 4.8 million Agent Orange victims in Vietnam.
VNS