The border guards at Ha Tien international border gate in the southern province of Kien Giang are on duty day and night to patrol and control the southwestern border line to prevent another Covid-19 outbreak.
Amid the outbreak of Covid-19 in Cambodia, many people are finding ways to enter Vietnam illegally, posing high risk of spreading the coronavirus.
In this situation, staff at Ha Tien International Border Gate have been strengthened, with border guards being available 24/7 to patrol and control the sea and land border.
Kien Giang province has a 56km long border with Cambodia, and 145 islands. Ha Tien has a 14km border and a 26km coastline.
Lieutenant Trinh Van Trong of the Ha Tien Border Gate said that soldiers at the station understand their important duties.
The border guard station at Ha Tien Border Gate has set up 53 checkpoints along the border line to prevent illegal entries.
Border guards have seized many people who have attempted to illegally enter Vietnam through trails.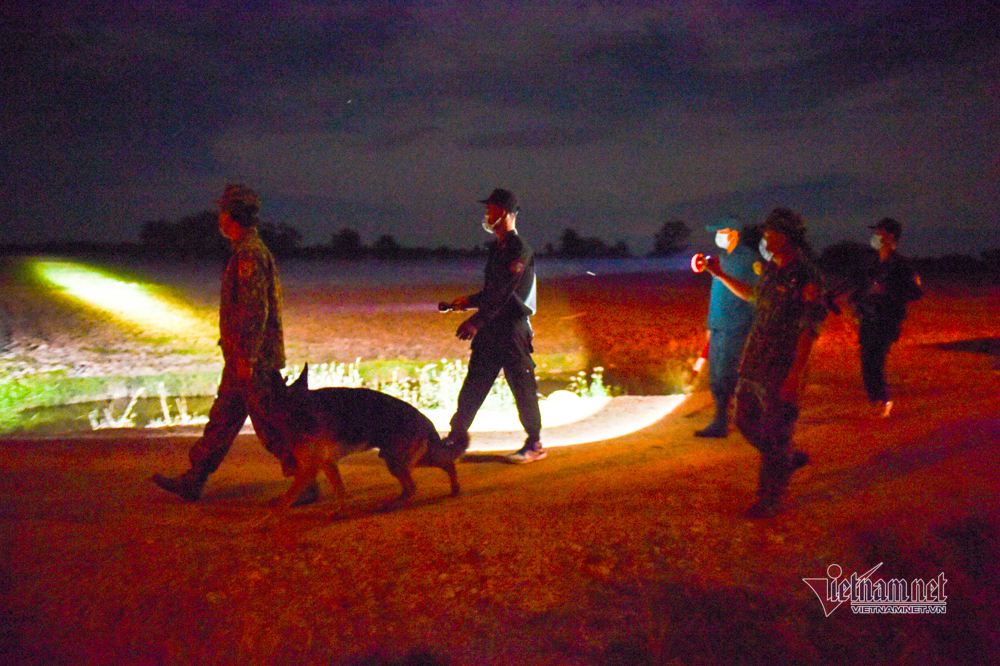 Border guards work 24/7.

T.Tung

Trained in reconnaissance at the Border Police Officer School since 1983, Major General Hoang Huu Chien, Deputy Chief of Staff of the Border Guard, has experienced many turning points in his career.

As illegal entry and exit is a threat to the prevention and control of the COVID-19 pandemic, border soldiers across the country are making efforts to prevent illegal entrance, especially before the Tet (Lunar New Year) holiday.