Light Up Blue for World Children's Day is a global initiative. Many buildings in Vietnam's largest cities joined the initiative this year.
On the World Children's Day (November 20), celebrated all over the world – as Governments, civil society and adults reaffirmed the commitment to building a safer, kinder, cleaner and opportunity filled world for children based on the Convention on the Rights of the Child.
To mark this commitment, buildings and landmarks around the world were lit in blue on the night. In Vietnam, TNR Tower of TNG Holdings Vietnam, VP Bank Building, One UN Green House in Hanoi, Dragon Bridge in Da Nang and Landmark 81 Tower in Ho Chi Minh City are among those joining the initiative.
"Sadly, again this year, World Children's Day takes place during the global pandemic, so is an incredibly important moment for us all to brighten children's lives. As children witness their world lighting up in blue – it carries a message directly to each "of them of hope, to hold on to their dreams, to care for themselves and others," said said Rana Flowers, UNICEF Representative to Vietnam.
"For children, 2021 has felt like life on pause, as their access to schools, their nutrition, their sport and exercise, their access to friends, and for too many their protection from abuse has been on hold. We know that this has negatively impacted their confidence and their mental health".
"In this crucial year for children and their development, UNICEF has celebrated its 75 Anniversary – doing what was asked of us when the organization was founded - contributing and supporting the dignity, the rights of all children. In this demanding year, we have focused across sectors on supporting and minimizing to the extent possible the impact of the pandemic on children, being on the front-line delivering crucial vaccines, and advocating for children to be prioritised in pandemic recovery plans", said Rana Flowers.
"We stand with Government and partners on this day and thank sincerely the businesses across Vietnam who have supported by carrying this message on their buildings. But most of all, we stand with children – and wish them a very happy World Children's Day!," she said.
Light Up Blue for World Children's Day is a global initiative. In past years, notable landmarks have carried this message of hope including the Sydney Opera House, the Acropolis in Greece, the Pyramids of Giza, 'The Water Cube' in China, Petra in Jordan, Rashtrapati Bhavan Presidential Residence in India, the African Renaissance Monument in Senegal, the Empire State Building in New York.
Taking place every year on 20 November, the anniversary of the adoption of the Convention on the Rights of the Child, World Children's Day highlights critical issues affecting children's lives, and supports the engagement of children and young people as advocates for their own rights.
In Vietnam, World Children's Day this year focus on protecting and promoting children's mental health, highlighting the importance of the strongest possible mental health of children, making the case for quality investment and action to support, nurture and protect the mental health of all children and adolescents.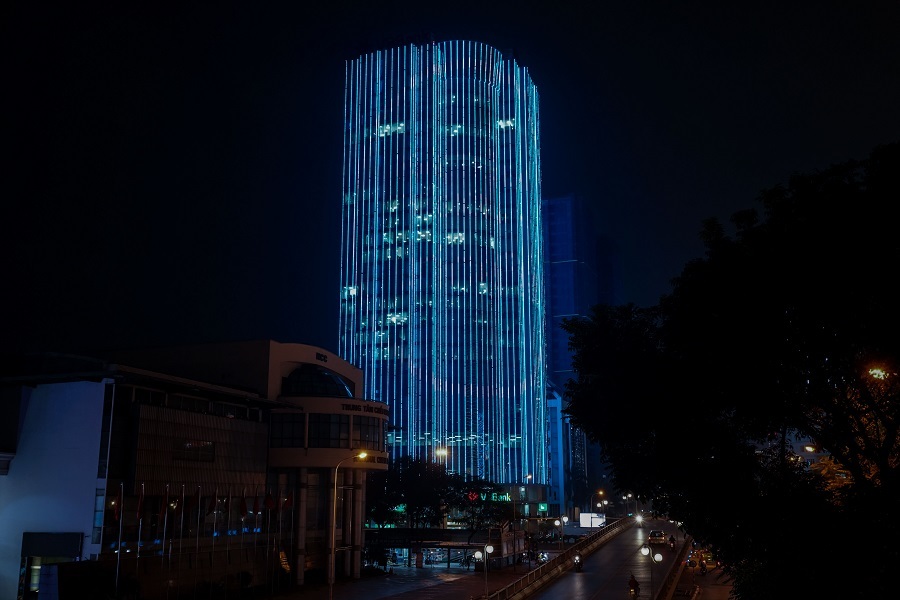 VP-Bank Tower in Lang Ha Street, Hanoi.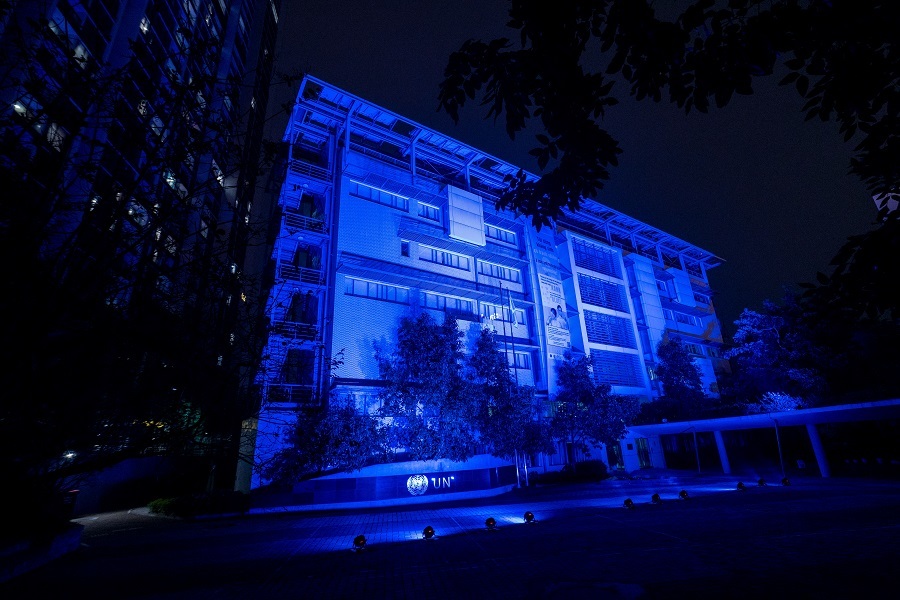 One UN Green House in Hanoi.
TNR Tower in Hanoi.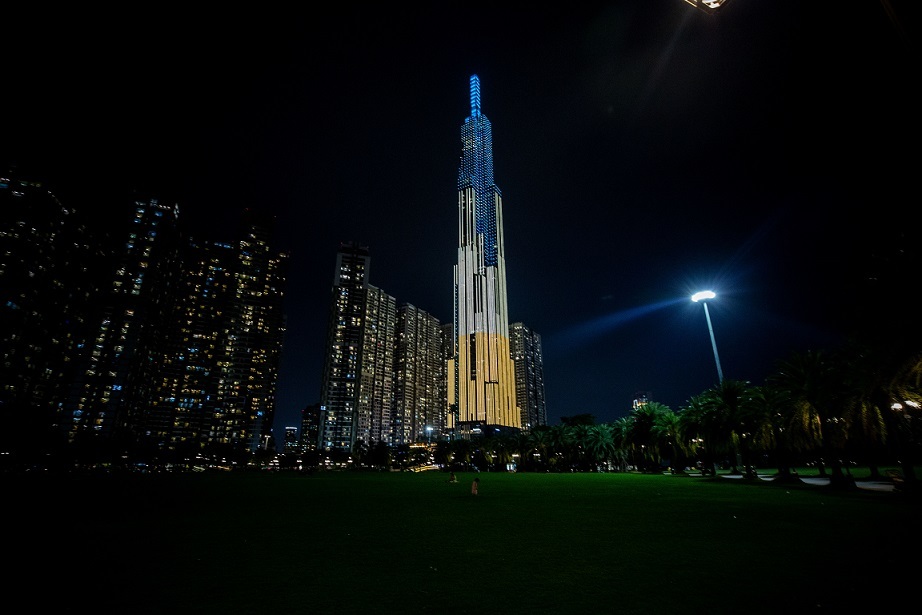 Landmark Building in HCM City.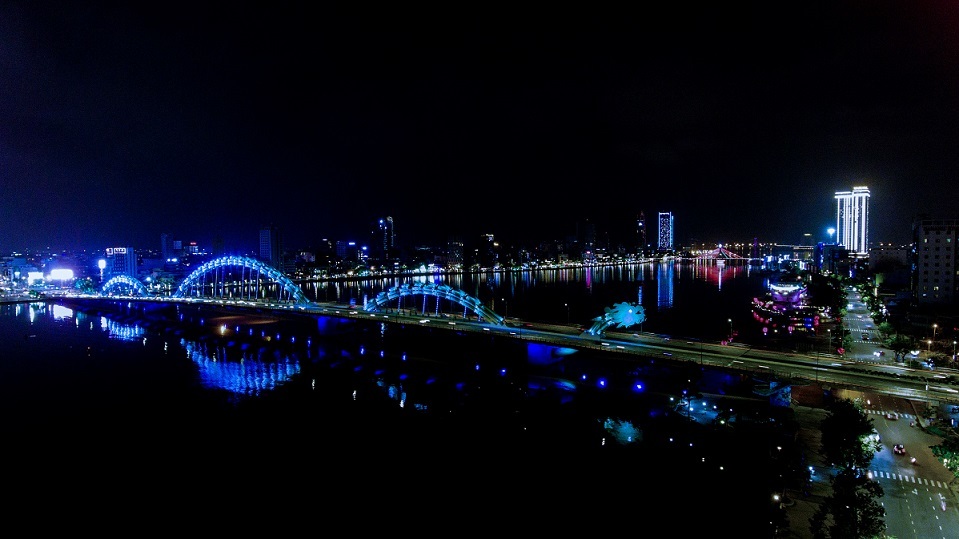 Dragon Bridge in Da Nang.
Le Ha

The Embassy of Japan and UNICEF Vietnam has announced a four-year project to enhance resilience to disaster risk and climate change for children.