The Da Nang People's Court has sentenced a Chinese man to death for strangling his compatriot to death and butchering her body for disposal.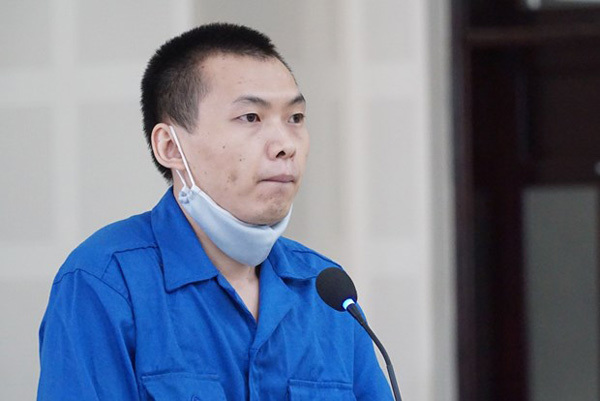 Xiao Guiping at the court. (Photo:VNA)
Xiao Guiping, 28, admitted killing Bao Danping, 31, to evade a 61,000 USD gambling debt.

In addition to the sentence, Xiao had to pay more than 219 million VND (9,500 USD) in compensation to the victim's family and provide 2 million VND (87 USD) each month for the victim's two children until they reach the age of 18.

According to the indictment, on December 25, 2019, Xiao and his girlfriend Qin Li arrived in Da Nang city and resided in Khue My ward, Ngu Hanh Son district.

Xiao Guiping became acquainted with Bao Danping, an employee of Crown Casino, through Qin Li.

Learning that Xiao was a frequent gambler at the Crowne Plaza resort in Ngu Hanh Son district and won a lot of money, Bao asked Xiao to gamble with her money, the agreement was that they would split the proceeds and losses equally.

On December 26, 2019, Bao gave Xiao 45,000 USD to gamble and Xiao won 34,000 USD. Then Xiao returned 45,000 USD to Bao.

On February 4 and 5, 2020, Bao gave Xiao a total of 61,000 USD to continue gambling but he lost all.

On February 6 afternoon, Bao came to Xiao's house to demand her money back.

The dispute escalated to the point that Xiao ended up killing her using a rope. The man then used a knife to butcher Bao's body and placed the body parts in a suitcase and a bag. Later that night, Xiao threw the suitcase and the bag into Han River. 
Bao's body parts were founded by local fishermen the following day and Xiao was arrested a few hours later.
Source: VNA