Information about the divorce of the rich has always been of interest to the public because many people are curious about the reasons for the separation, their assets, and how the latter will be divided after the divorce.
Billionaire Bill Gates and his wife officially divorced on May 3, after 27 years of marriage. Although they are foreigners, their divorce has attracted special attention in the local online community.
In Vietnam, the divorce that has lasted for years, with a lot of papers and tears of the boss of Trung Nguyen Coffee – Mr. Dang Le Nguyen Vu and Mrs. Le Hoang Diep Thao – has also finally come to an end.
According to the local media, the total assets shared between Thao and Vu are worth more than VND7.9 trillion. Thao received over VND3,245 billion and Vu over VND4,687 billion.
Regarding their children, they agreed that Thao would raise all the four children. Vu will give Thao VND10 billion a year to raise the four children until 2013, when they finish college.
The divorce case of Vu-Thao began in 2015 and it closed after the Supreme Court declared the reconsideration results.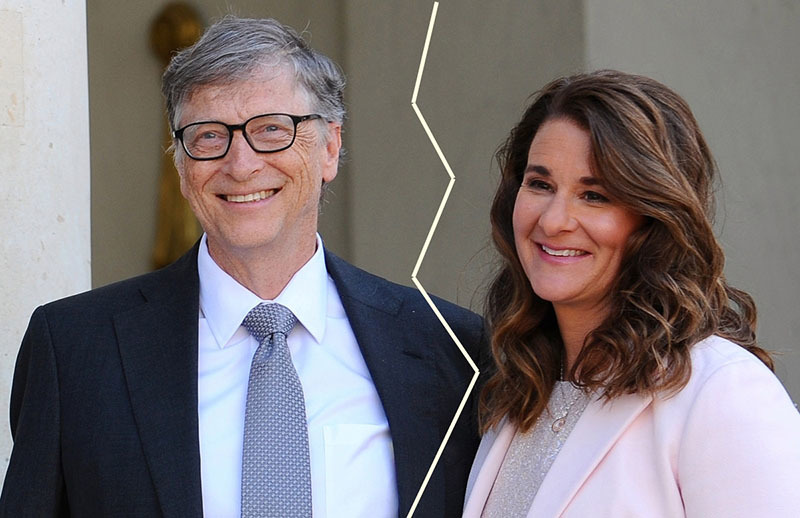 Billionaire Bill Gates and his wife officially divorced on May 3, after 27 years of marriage.
Previously, the divorce between Mr. Bui Duc Minh and Ms. Nguyen Thanh Thuy, Vice Chair of Bao Son Group, and the daughter of Bao Son Group's boss in 2011 was also a messy case because the disputed assets were said to amount to about $500 million.
In late 2010, the People's Court of Hoan Kiem District, City, Hanoi issued a decision on the divorce. However, assets were not divided in this decision. Therefore, Minh made an appeal against the entire judgment, requesting the cancellation of the first-instance judgment.
In 2007, information about the divorce of Mr. Le Quang Tien, Vice Chairman cum Deputy General Director of FPT Technology Investment Development Joint Stock Company, and Mrs. Le Thi Hong Hai stirred interest among investors of FPT.
After the divorce, Hai owned a huge number of shares from her ex-husband, who is believed to have the second largest amount of assets in Vietnam at that time. At the time of 2007, the volume of shares was worth about VND1,000 billion (over $50 million).
This divorce has been expensive, but there has been no dispute between the two sides.
Thu Ky

The breaking news that American billionaire Bill Gates and his wife have plans to divorce after 27 years of living together has flooded local media and social networks in Vietnam over the past few days, overwhelming other hot issues.