A deaf man in Hanoi has opened free courses to help disabled people after achieving a successful career.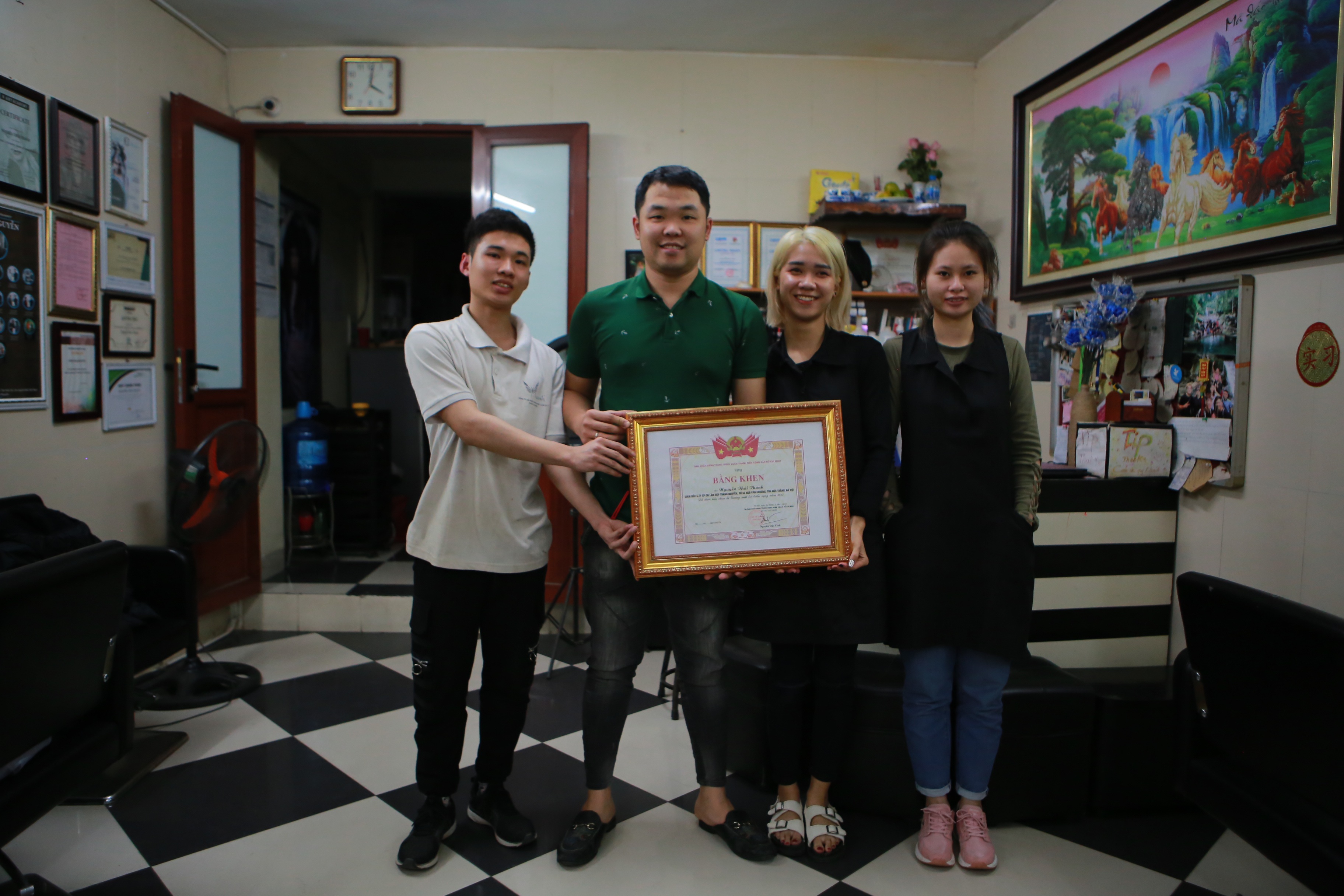 Nguyen Thai Thanh (second from the left) and his employees and students
Nguyen Thai Thanh was born in 1991 in Bac Giang Province. Even though he is deaf, he has succeeded opened a hair salon in Hanoi with deaf employees. When customers arrived, they will be given a piece of paper to write their orders. Sometimes, it takes only a few minutes to communicate with the customers and other times, the whole page is filled with conversations.

When Thanh works, other students will stand next to him to learn via sign language.

Thanh was deaf since birth and graduated from Nhan Chinh School for the Deaf and Mute. He has learned many jobs like cooking and sewing but none suits him until he fell in love with hairdressing and wanted to help others learn a skill to feed themselves.

His salon has three employees, all of them are deaf. Thanh said he understood the challenges for disabled people when learning hairdressing so he wanted to create the best learning environment as possible for other deaf people.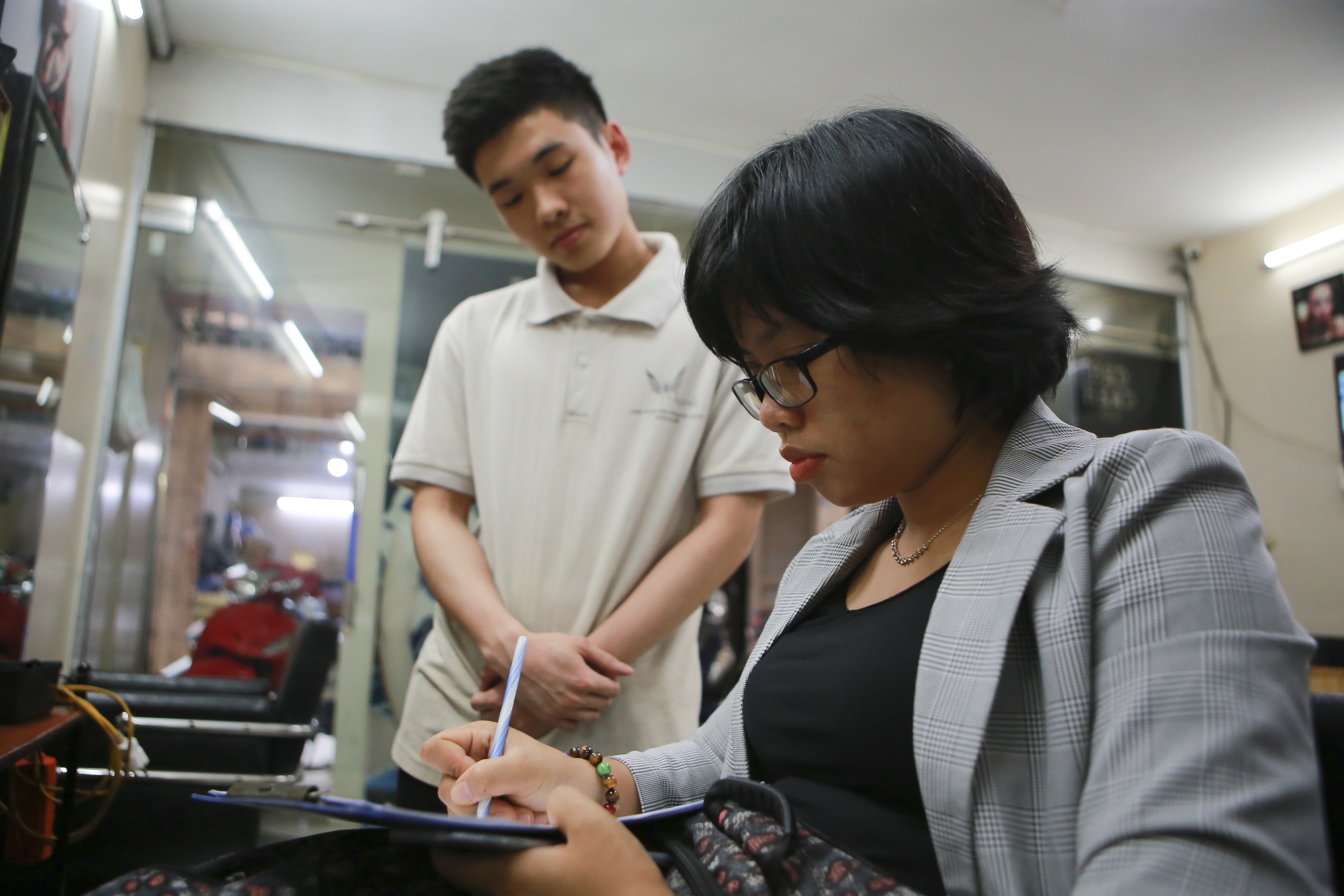 Customer writes orders after entering the salon
Thanh has had many achievements and his customers include Miss World Vietnam 2019 Duong Thuy Linh. On the walls of the salon are certificates Thanh achieved and reviews and thank-you notes from students and customers. Those are the source of happiness and motivation for him.

Dinh Thi Thu Ha, a customer at the salon, said, "I was introduced to this salon by a friend. I was curious too after knowing that the salon belongs to a deaf man. I got a lot of compliments after getting my hair done there so I also recommended this salon to my family."

Thanh also participates in a lot of charity activities such as free haircuts for disadvantaged people. Dtinews

In a small 20-square-metre workshop, more than 10 disabled people of different ages painstakingly focus on their work – collaging scraps of silk cloth to create paintings and postcards.

As of September 2019, nearly 75,000 people had registered with a software managing information of people with disabilities in the central provinces of Quang Binh and Binh Dinh.