Junior lieutenant Le Thi Hien at Hanoi City's Dong Da District Police Division has been told to tender her resignation for her unacceptable behaviors at Tan Son Nhat International Airport on August 11.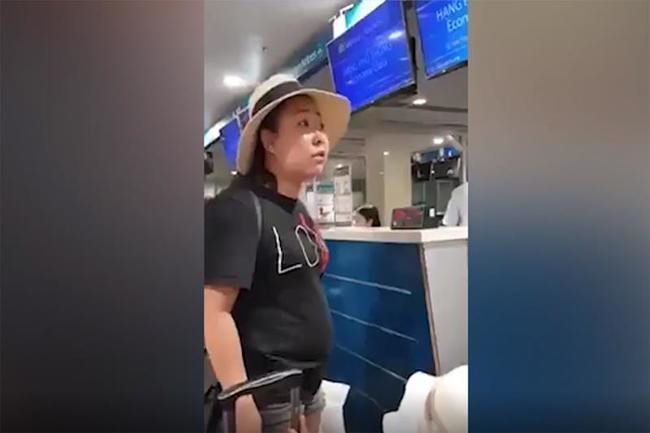 A still image from video footage features Le Thi Hien at the HCMC-based Tan Son Nhat airport on August 11 - PHOTO: TL
Dao Thanh Hai, deputy director of the municipal Police Department, on November 18 approved a decision disciplining Hien and asking her to tender her resignation, reported VietnamPlus news site.
According to Hai, the policewoman was earlier dismissed from the Party shortly after the municipal police department issued a decision demoting her from captain to junior lieutenant as a punitive measure against her verbal attacks on a Vietnam Airlines check-in staffer and Tan Son Nhat airport security personnel.
As covered by the local media, the female traffic police officer, as seen in a viral video clip, on August 11 ranted at airport staff while she was checking in for a Vietnam Airlines flight on the HCMC-Hanoi route.
She had wanted to check five bags but was asked to take one back as a carry-on, since she had already checked the maximum of four pieces free of charge. Failing to get her way, Hien started yelling at and insulting the airline staff.
The HCMC-based airport's security monitoring division transferred her case to the Tan Son Nhat Police under the HCMC Police Department, for processing.
Hien was put on a 30-day suspension from duty by the Hanoi police. SGT

Captain Le Thi Hien of the Dong Da District Police in Hanoi City, who insulted a Vietnam Airlines counter employee and physically and verbally assaulted a security guard in August this year, has been removed from the Communist Party.