More than 3,400ha of agricultural lands, almost all of it in the Central Highlands, have been hit by drought according to the Directorate of Water Resources.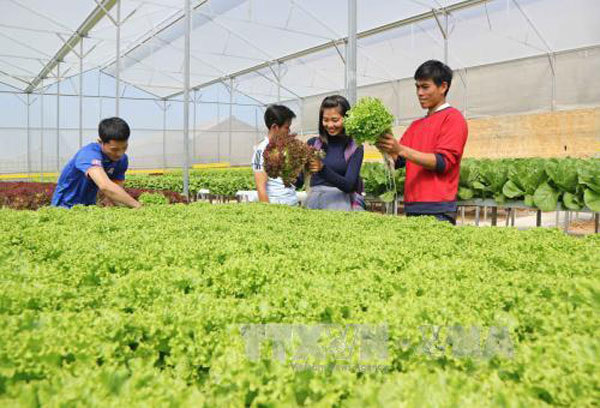 People check vegetables on an organic farm. Drought is forecast across the country threatening agricultural production. 
If there is not much rain soon, another 76,160ha will be threatened.
But the National Centre for Hydro-Meteorological Forecasting has forecast 20-40 per cent less than average rainfall in the Central Highlands and southern areas this month.
Many places will have unusually hot weather.
Temperatures are one to two degrees Celsius higher than normal in the central region and 0.5 to one degree Celsius higher in the Central Highlands and south.
VNS
RELATED NEWS
Over 67,160 ha of land threatened by drought, saline intrusion
Drought threatens farmers in south-central region