The Ministry of Education and Training (MOET) wants to have 95,000 more teachers as regular personnel in the next five years, including 31,000 in 2021.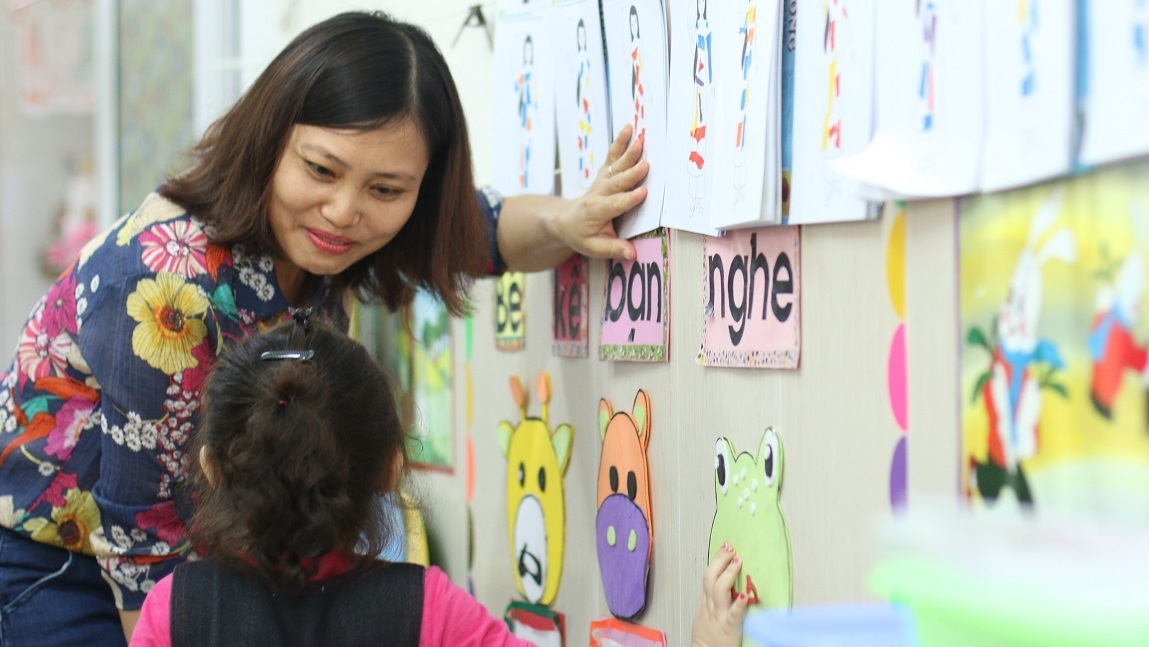 The country lacks 94,714 teachers, but it has 10,178 teachers in excess at different education levels, a report found.
MOET said in 2020-2021 it asked local education departments to check the recruitment and use of teachers to determine if teachers were being used in the most effective way, and recruitment found enough teachers for all subjects.
After checking, MOET asked the Ministry of Home Affairs to report to the Government a plan to recruit 94,714 more official personnel in 2021-2025.
Of this number, 30,000 workers are expected to be recruited in 2021, including 20,000 teachers for new subjects at the primary education level, and 10,000 teachers for nursery schools in remote areas.
Currently, 77.8 percent of preschool education teachers meet standards in accordance with the 2019 Education Law. The figures are 69.4 percent for primary education, 83.3 percent for secondary education and 99.9 percent for high school.
In 2021, localities will send 37,389 teachers to training courses to upgrade their qualifications, including 9,859 preschool teachers (10.96 percent of teachers who still cannot meet standards), 17,822 primary school teachers (6.36 percent who don't meet standards), and 9,708 secondary teachers (3.86 percent who don't meet standards).
MOET reported that problems at preschool and general education in some localities still have not been settled, which has hindered teaching plan implementation.
Meanwhile, a quality gap between teachers in difficult areas and in areas with favorable conditions exists. Some teachers still cannot catch up with the requirements of education reform. They cannot use online teaching solutions well enough to manage classrooms and organize learning activities.
One of the key tasks set by MOET for the 2021-2022 academic year, therefore, is implementing a plan on upgrading teachers' qualifications, giving regular refresher courses to improve their managerial skills.
The ministry plans to give advice to appropriate agencies to increase the number of teaching personnel and recruit new teachers to follow the principle 'where there are students, there must be teachers'.
The ministry emphasized that training needs to be implemented based on demand in order to provide a sufficient number of and quality teachers at different education levels.
The methods of teacher training need to be improved and reformed. Training in pedagogical schools also needs to be associated with practical activities in schools. Recruiting needs to become flexible so that schools at different education levels employ enough teachers. 
Dong Ha

Nguyen Thi Phuong Dung, a 55 year-old teacher in HCM City, is pioneering inclusive education for autistic children.

Minister of Education and Training Nguyen Kim Son said 2022 will be a transitional year when the educational sector prepares for more comprehensive reform of the organization of high school finals.